Boycotting Muslims: Who'd You Rather Listen to, Gods or Bigots?
One does not need to look far and beyond to overcome hate and religious bigotry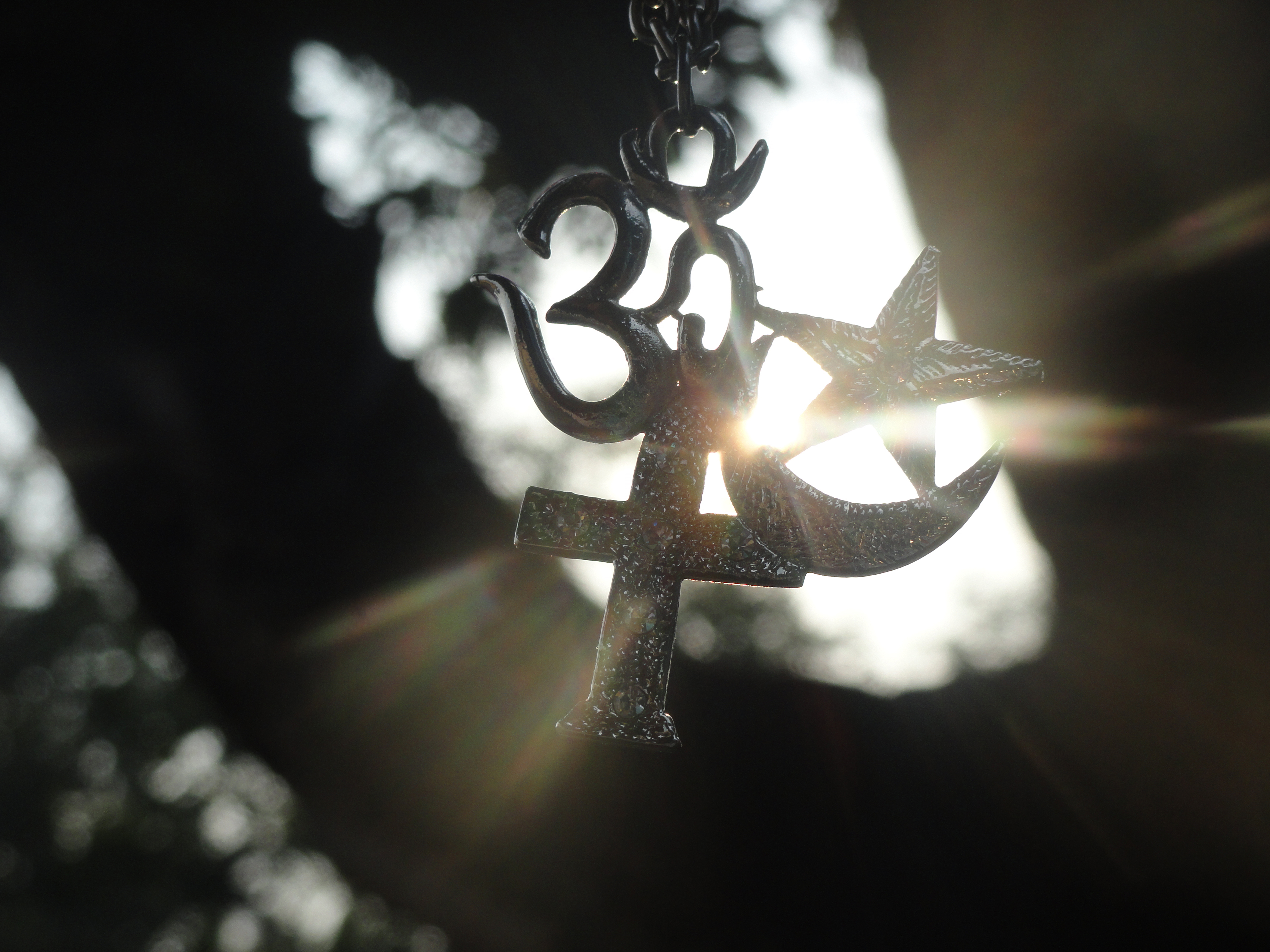 ---
Published 22.10.19, 01:13 PM
|
---
The hashtag #मुस्लिमो_का_संपूर्ण_बहिष्कार (total boycott of Muslims) started trending on Twitter on the evening of 20 October 2019. A large number of Hindu right wing users took to tweeting, using the said hashtag, promoting various bigoted practices against Muslims. But this wasn't the first time that an intolerant and outright prejudiced hashtag attained the status of a nationwide trend. Just a day before, the hashtag '#BoycottAllah' managed to generate about 20,000 tweets. This was preceded by a bombardment of Islamophobic and homophobic tweets on 18 October when the hashtags '#ProphetisGay' and #पै_GAY_म्बर trended nationally.
Having said that, Sunday's trend clearly violates Indian law; specifically section 153A of the IPC which provides to penalize – "Promoting enmity between different groups on grounds of religion, race, place of birth, residence, language, etc., and doing acts prejudicial to maintenance of harmony." In a country, where the state apparatus is ever ready to book people under charges of sedition for lawfully criticizing those in power, it is remarkable that no action has been taken against the perpetrators of this violating campaign. But what do detractors who talk about communal harmony know? And do fundamentalists care about the law? But they do care about gods right, given the god-fearing righteous Hindu persona and all? Well why not put it across the table in their terms then?
It might sound surprising, but the best remedy for the disease known to humankind as religious bigotry is travelling. Travelling the length and breadth of the vast Indian subcontinent, one will encounter many cosmologies, many belief systems (sometimes the complete inversion of established orders) which establishes the true inter-sectional and syncretic nature of religion. Numerous Hindus visit the mosque of Vavar or Vavarswami at Erumali, on the foot of the Sabrimala Hill, on their pilgrimage to the Ayappa Temple. Millions of Hindus attend the urs at Ajmer Sharif every year. Muslim machine workers participate in the Ayudha Puja, and it is difficult to find a Muslim mason who will begin construction before a Bhoomi Puja is done on a plot of land. These are not instances from a foreign or phantasmagoric land. This is your and my land.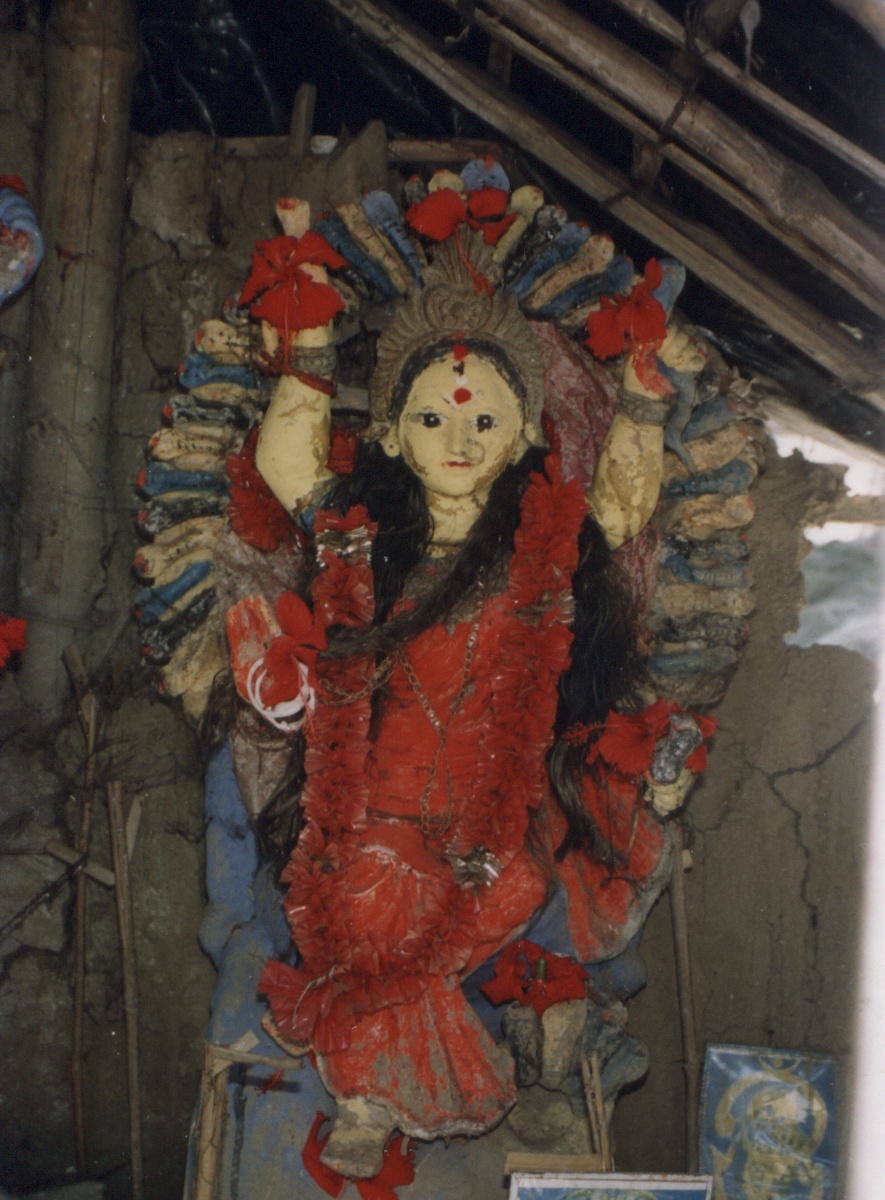 Closer home, in Bengal, such traditions constitute everyday life. The Hindu national rhetoric prefers terming Muslims as invaders and hence outsiders. The same logic should apply to those wielding Aryan Hindu pride, as Aryans also invaded this land once from the Urals. Chandi Mangal, part of the Mangalkavyas, the earliest extant Bengali texts, narrates the exploits of Kalketu. According to the narrative, the goddess Chandi appears in Kalketu's dream and asks him to build a temple dedicated to her and establish his kingdom thereafter over a vast tract of forest land. Kalketu invites a band of twenty two thousand Muslim labourers led by Zafar/Dafar Mian to cut down the forest and reclaim the terrain in the Rarh belt, an act which evidently is not against the goddesses wish.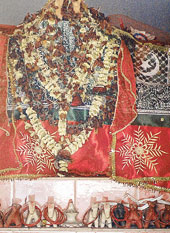 Speaking of Chandi, the worship of mother goddesses in Bengal predates the Aryan fold. Scholars have even opined that many local cosmologies were co-opted by the Aryans to be included in later Vedic pantheons and belief systems. Shrines dedicated to Olai Chandi, Betai Chandi, Melai Chandi, Magla Chandi and Pagla Chandi along with Dharma Thakur, abundant with various terracotta votives in the forms of horses and elephants still dot the Bengal countryside. These Chandis are not to be confused with the incarnation of Durga in mainstream Hinduism. Olai Chandi, or Ola Bibi she who protects from cholera, is worshipped both by Muslims and Hindus. She, with her six sisters Asanbibi, Ajgaibibi, Chandbibi, Bahadabibi, Jhetunebibi and Jholabibi form the Satbibis. Vedic Hinduism defines the Saptamatrikas, or seven forms of the goddess Shakti – the connection is not hard to establish though no similarity exists between the two groups.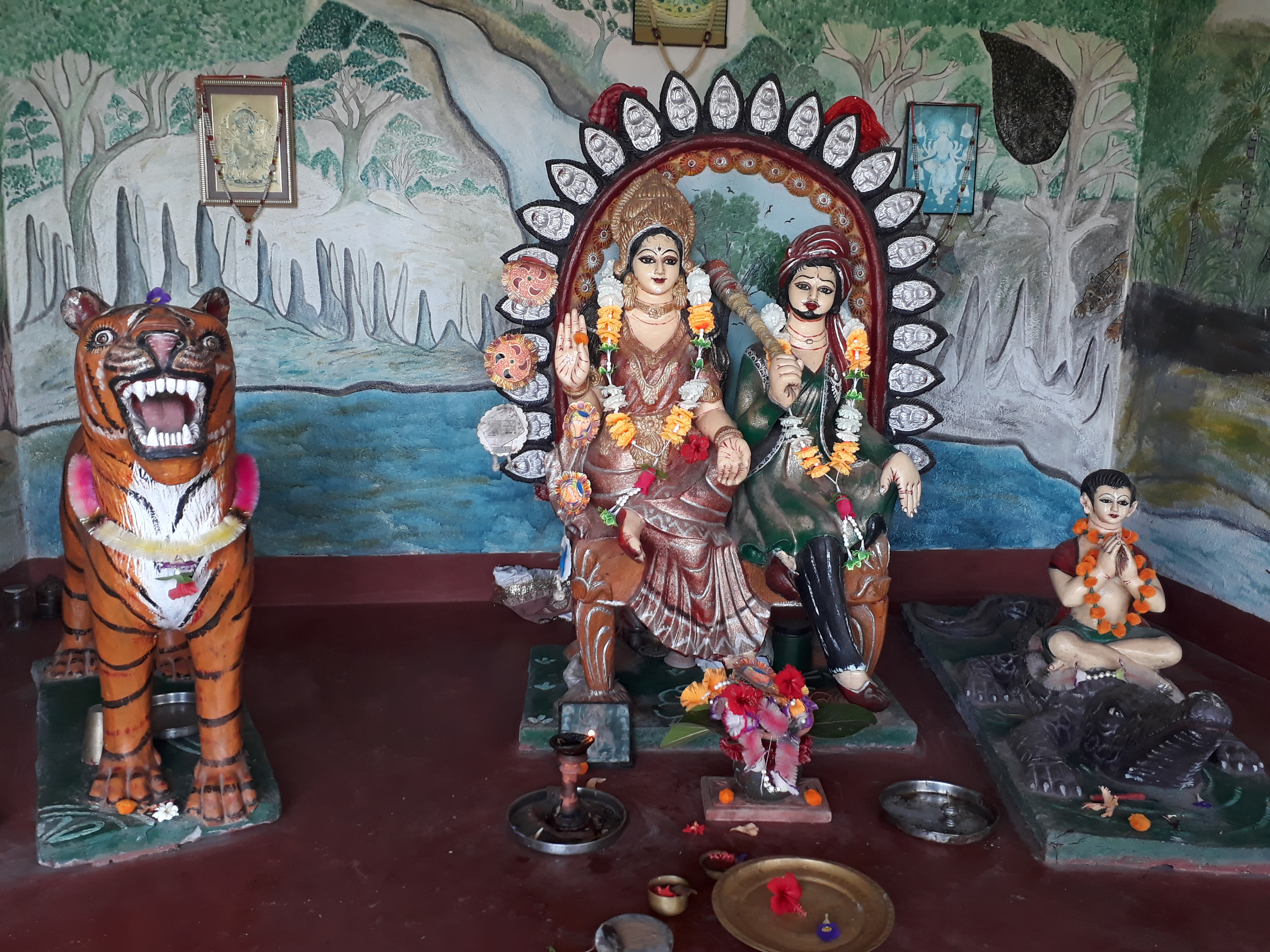 In the mangrove forests of the Sunderbans, people from all caste and faith worship Bonbibi, Bondevi, or Byaghradevi. She is the mother of tigers and humans, and protects and grants wishes to her devotees. She rides a tiger and is accompanied by Dakhin Rai, an evil demon believed to attack humans in the form of a tiger. Honey gatherers and foragers do not enter the jungles without offering her prayers. In a land where deaths resulting from tiger attacks are prevalent, Bonbibi is the soul deity who the people rely on for protection and benevolence. Manasa or the snake goddess is another folk deity of Bengal, who is worshipped throughout the state. In the Sunderbans, where people often fall victims to snake bites, Manasa is the reigning goddess of defense. The worship of such folk deities blur caste and religious divides and stand testimony to the interfaith nature of the land's religious everydayness.
The eighteenth century mystic poet Lalon Fakir, whose songs and compositions had a crumbling impact on caste and religious orthodoxy, sang "Barir pashe archi nagor, shetha parshi bashot kore/ Ami ek dino na dekhi na tare" (Close to my home there is a land called Arshi (mirror) Nagar, where my neighbour lives/ But I never venture to greet and meet my neighbour). One does not need to look far and beyond to overcome hate and religious bigotry. The tapestry of a heterogeneous and inclusive Indian culture is replete with poignant illustrations of harmonious coexistence. One just needs to shed the contemptible garb of prejudice and get draped in this rich tapestry.