Oooooooo, Womaniyaaaa!
The Telegraph brings you a podcast series that has started a conversation about a disquieting aspect of the Indian economy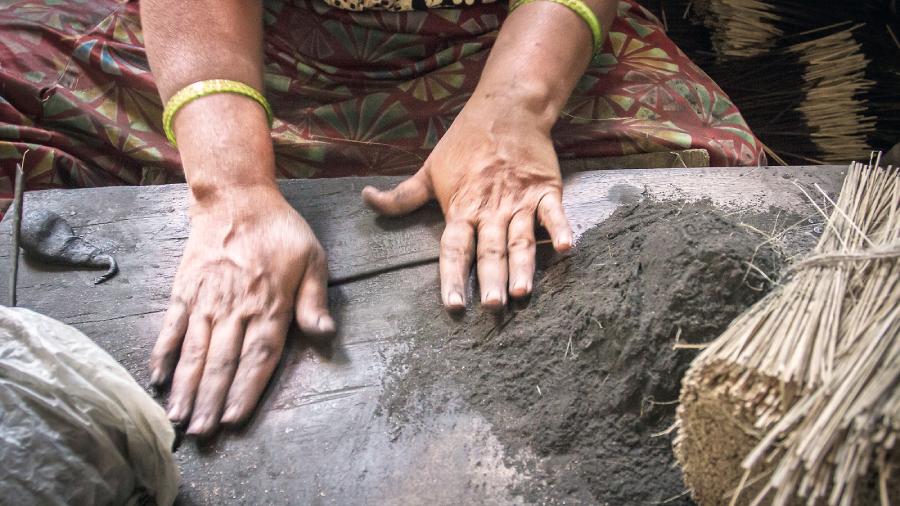 UNFAIR SHARE: India's female labour force participation is among the lowest in the world
---
Published 09.10.22, 03:36 AM
|
---
This year Prime Minister Narendra Modi dedicated his birthday, which falls in September, largely to women. Speaking to a huge gathering of women's self-help groups in Madhya Pradesh, he paid tribute to "narishakti".
"Aap ke purusharth ke karan, aap ke sankalp ke karan… because of your values, because of your commitment" self-help has become a force that helps the nation, he said. He possibly did not notice that the use of "purusharth" — the Sanskrit word for the goals of human life — was ironic in this context. In purusharth, humanity is represented by purush (man). 
On the occasion, the Prime Minister perhaps forgot to mention a fundamental fact about women's work in India: that female labour force participation (FLFP) here is among the lowest in the world.
According to an estimate based on International Labour Organization data, in 2021, India's FLFP rate was 19.23 per cent, just below Pakistan and above Djibouti. Bangladesh is way above India. The numbers suggest there's something wrong about India's "growing economy" and its multiplying billionaires.
The declining rate of women's presence is not something that is discussed often. But attempts are being made to break that silence. Some high-decibel noise is being heard, coming from the direction of a few irrepressible women.
Irrepressible, literally. Among them is one of India's leading standup comedians, Aditi Mittal. 
Mittal has a habit of bringing up embarrassing subjects. In an Instagram post, she explains why Indians love Goa so much. "Because it is the closest thing we have to an international destination. Ki mahaul Europe ka, aur kanoon Uttar Pradesh ke."
So when researcher-filmmaker Christina MacGillivray got in touch with her four years ago about the missing women in the Indian workforce, Mittal immediately agreed to work with her. The result is a podcast series co-hosted by them, called Women in Labour (the pun works on many levels), which has just finished its second season.
Women in Labour raises uncomfortable questions even as Mittal and some of the guests — each episode features a professional or an expert — induce deep chuckles.
Comedy is a tool, says Mittal, because often the subjects of the jokes are the powers. Patriarchy is a system that is designed to keep women in a world that is not designed for them. "The important thing is to take that power away," she says. Jokes help. "The idea is to piss someone off," Mittal adds.
MacGillivray, who has made India her home for the last 10 years, thought of the series after reading an article in The Economist, in 2018, on women dropping out of the workforce in India. "At that point, Saudi Arabia was about to overtake India in the percentage of women workers. But no one was talking about it," she says. Women in Labour asks what happened to these women. 'Women have been the biggest reserve army of labour… the biggest available group that can be mobilised to enter the labour force when they are needed and then thrown out when not needed'
-
Well, they went back home. "If 19.6 million men had lost jobs, there would be a revolution," journalist Namita Bhandare, who has been with Women in Labour from the start, says about the Indian women dropping out of work between 2004 and 2011. So what pushed the women back home?
They were forever on treacherous ground. "Capitalism has always altered the supply of labour through migration of slaves, of indentured labour in the 19th century, of other migrants…," reminds economist Jayati Ghosh, whose four-part series Feminist Economics is on YouTube. She continues, "It has brought children into the labour force. It has always adjusted the supply of labour depending on its needs. But the most marked example of this is women.
"Women have been the biggest reserve army of labour… the biggest available group that can be mobilised to enter the labour force when they are needed and then thrown out when they are not needed," Ghosh says.
A gender analysis of retrenchments could help us understand our economy much better. In Bengal, increasing mechanisation got rid of all women workers in the jute industry by the 1980s. But with men now leaving for better wages, the mills have opened their doors to women again, who are being employed in large numbers, at lesser wages and with fewer benefits.
In 2021, India's FLFP showed a slight improvement. But Bhandare, who comes back as a guest in the first episode of Season 2, underlines how problematic this return can be, too. She says, "When there is economic distress and the economy isn't growing the way it should, then women and the elderly are pushed back into the workforce. Women are coming back to work, but they are coming back at horrible salaries."
Work possibilities have steadily declined for women in the last two decades despite a dramatic increase in the enrolment of girls at elementary and secondary school levels and their academic success. Four-fifths of the number of women who could have been employed stay home, despite their qualifications, and this is not seen as a problem.
Speaker after speaker in the podcast points at this. Among the guests — dazzling, terrifically articulate women — are an Uber driver, filmmakers, writers, scholars and a "hustler". They talk about what actually encourages women to enter the workforce: training, sponsorship, confidence building, networking, especially with other women, laughter, fun. As filmmaker Paromita Vohra says, a woman may not always want to smash patriarchy, but to be herself. And she wants respite from housework.
In one episode, Mittal and MacGillivray chat with film scholar Sohini Chattopadhyay on the idea of work in popular Hindi cinema through the decades. Women's work in films could be elusive, but post-liberalisation, it underwent a striking change. "Defined work identities disappear," says Chattopadhyay. In the ensuing "Joharisation", observes Mittal, ambition plays a role but with stories shifting towards upper class and upper castes, heroines start doing incredibly niche jobs.
They can be flower designers or hanky cleaners, she suggests, and one visualises Madhuri Dixit floating in a layered chiffon salwar suit, polishing hankies. The 1990s heroine is sweet and insubstantial and so is her work. Not that Bollywood is unproblematic now.
One of the most moving things for MacGillivray and Mittal was the audience response. "Almost all the women were confessional. They all thought they were alone in their journey of working," says Mittal.
MacGillivray talks about an episode with Shrayana Bhattacharya, whose book Desperately Seeking Shah Rukh: India's Lonely Young Women & the Search for Intimacy and Independence is making waves. "One thing that she said," says MacGillivray, "was if you are feeling alone as a woman in the workplace, just remember that what you are doing is nothing short of revolutionary."