How to have a Holi, 'phoolon wali'
Year after year, the transition of playing with colours to gulaal and just a tika with abeer has been witnessed, let's embrace flowers now…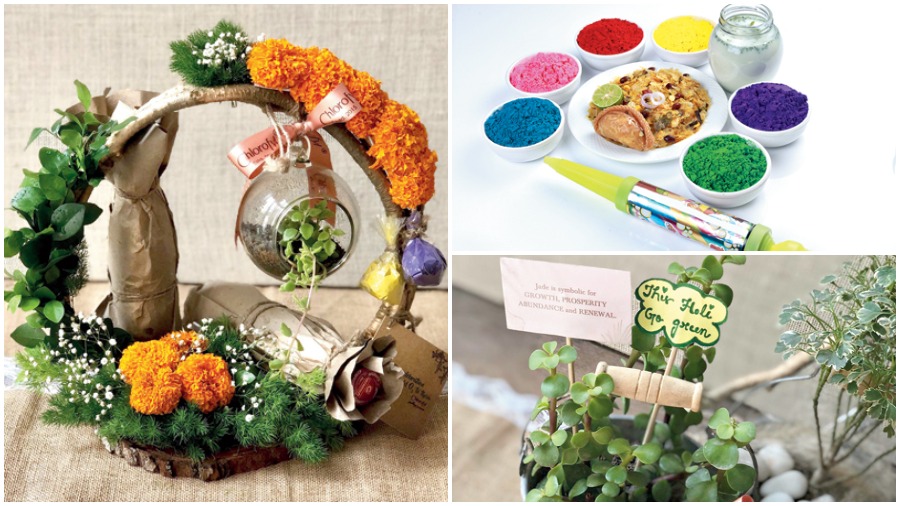 ---
---
It's Holi season people! The festival that marks the beginning of spring, with its splash of colours, vibrant hues and joyous laughter. With all we've seen last year, my thoughts go back to how Holi was celebrated earlier. The dressing up, inviting guests over, embracing them with festive wishes, mouthwatering dishes and those plethora of colours you could pick from. It's like recreating those scenes from Yash Raj films, from the silsila of dressing in white to getting soaked in the tunes of Rang barse.
As we approach a more intimate and healthy celebration, let's see how we can make this Holi, phoolon wali!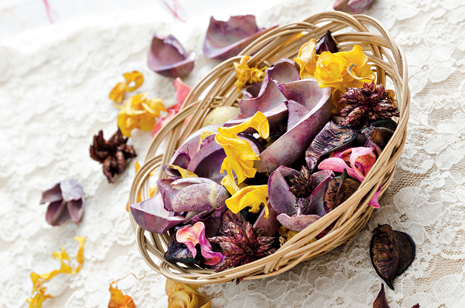 Colours to petals
Year after year, the transition of playing with colours to gulaal and just a tika with abeer has been witnessed. Why not bring about one more change, one that'll make this celebration even more colourful. Let's embrace transitioning from hard colours to gulaal, abeer and now flowers.
Run to your nearest flower vendor and ask him to share a bunch of all the collected petals he has from his stock. Gather them, beautifully pile them in an urn that defines traditions and welcome festivities with a shower of colourful petals.
Here are some DIY tips to make natural colours at home, both dry and wet:
• Collect or buy flowers or flower petals
• Dry the flowers and crush them until you get a powder-like consistency
• To increase the quantity, you can also add rice powder or gram flour and turmeric as per your choice of colour
• Mix a few drops of essential oil like sandalwood or anything you fancy and hand-mix it in a large container. Your natural gulaal is ready!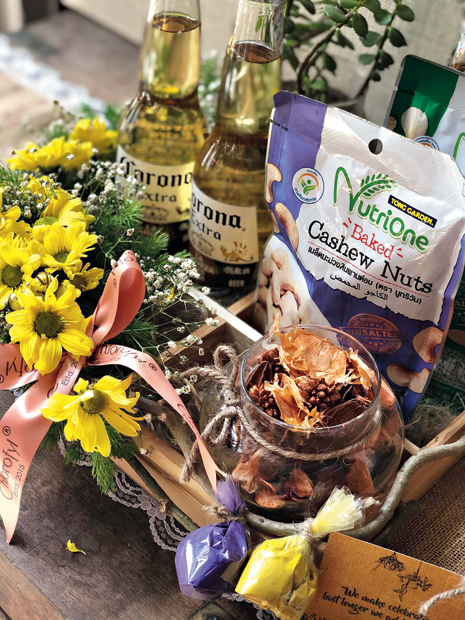 For wet colours:
lYou will need fresh flowers or vegetables like spinach leaves, neem, beetroot or even pomegranate skins
lSoak the petals or vegetables overnight in a container filled with water. Boil it and let it cool
lStrain out the florals but I prefer not to strain
lAdd essential oils
lFor the scarlet red colours, use red roses or red hibiscus
lFor the yellow sunshine, get marigold and chrysanthemums
lTesu ke phool is the best bet for flaming orange
lOrchids are the best to get some purple
Staying sustainable
One thing that we've learnt over the years is staying sustainable. Every new change, discovery or decision is manifested with the ideology of embracing it. So, why not add that to this occasion, and instead of wasting water with water balloons (yes they are super fun), swap them with exchanging gifts, a small tika to show respect, a bite from that irresistible sweet munch and flowers to add just the colours we need.
Mithais and customised greetings
lFestivals are the secret code for a "cheat day" for health freaks. It's when "one more mithai" is something you can't say no to.
Festive greetings should be about spreading love, joy and the only thing that should matter is the smile of the recipient. Let's mix and match a bit, add some of our favourite beverages, put in a couple of Indian traditional sweets, some nutritious snacks, gulaal and some beautiful flowers. And voila! That right there is what makes this Holi different, yet unique.
Indian festivals have that magic in them, the magic of effortlessly entwining all caste, religions, races, people of different age and bringing them together to rejoice.
I've always believed in the fact that little things always counts. It's that addition of their favourite dishes, or their favourite flowers, putting gulaal on the feet of your elders and wishing them Happy Holi, or even showering love from a distance and just exchanging it from the digital space.
So, how about this time, we do it on our terms? Grander, closer and definitely, one filled with more colours. Fallen in love with the concept yet? I sure have, so how about joining me for a Holi, phoolon wali?!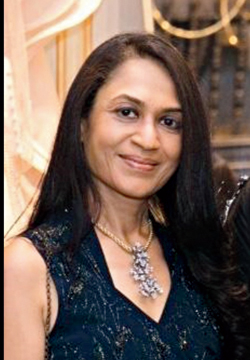 Monika Poddar owns plant boutique Chlorofyl. Reach her on @ChlorofylKol (FB) and @chlorofyl_giftinggreens (IG)