A taste of Germany served home
Good quality deli meat easily available in Calcutta is the brand Meisterwurst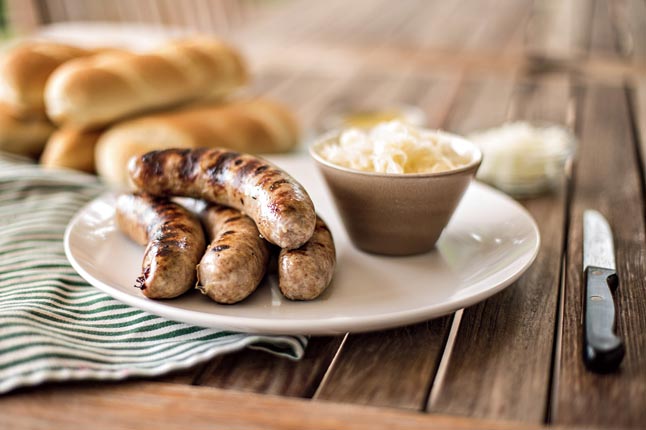 ---
---
A must for a big fat brekkie, a tasty and convenient option for a carry-to-work lunch, on a barbecue party menu or as an appetiser with your tipple — processed deli meat is the unsung hero of meals and snack time, and a favourite of meat lovers. Add cold cuts to jazz up a recipe, slap the meat on a bread for a sandwich or simply, heat them up and make yourself a meat platter with cheese and gherkins on the side, deli meats can be used in a variety of ways and is always delicious. Making good quality deli meat easily available in Calcutta is the brand Meisterwurst — brainchild of a German gentleman named Arthur Maurer, the CEO and founder of Arthur's Food Company that owns the brand. Headquartered in Bangalore and founded two years back, Meisterwurst is a familiar name in cities like Mumbai, Delhi, Mangalore and of course, Bangalore and now they are here in Calcutta.

When it comes to processed meat, the most important aspect is quality and Meisterwurst doesn't disappoint in that area and they claim their products are gluten-free and without soya. "Very important to note that in Meisterwurst operations, the products that are supplied to the deli counters are always freshly produced. Stocks are replenished on a daily basis to the counters. Our products have no soya, no added lactose, gluten, MSG, and no artificial colours. We are using 70 to 75 per cent meat. The balance is spice and water. Certain companies use soya, MDM (mechanically deboned meat) and a new thing in the market called meat glue. These are very harmful and used for the cost factor," said Zubin Poonawala (inset), director sales and marketing, Arthur's Food Company.

With a range of deli meats, starting from Honey-roasted Ham, Pork Curlies, Bratwurst, Pork Chorizo, to Chicken Tikka sausage, Chicken Frankfurter sausage and Chicken Cheese & Chilli sausage, Meisterwurst is currently available at Metro Cash & Carry in Calcutta. "We also have plans to set up such counters at Spencer's in Calcutta. Only after Covid-19, a standalone Meisterwurst Deli can be thought of," added Zubin.

He also busted a myth about the process of cooking different kinds of sausages. "Every sausage in India is fried. But any kind of smoked products need to be simmered in boiling water for five to seven minutes. It's never to be fried," said Zubin over a telephonic chat.

Meisterwurst products are now available for delivery in Calcutta on their website www.meisterwurstindia.com for a minimum order of 1kg. You can also place an order by making a call or sending a WhatsApp on +919903930100. All the prices are based on 100g of the product.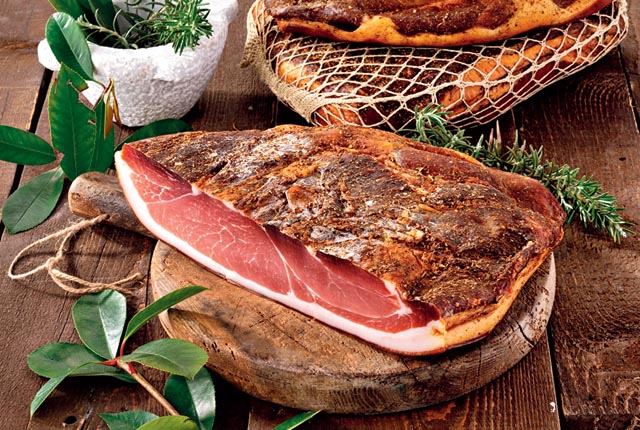 1.Chicken Bratwurst Sausage

The quintessential German sausages is available on the Meisterwurst website in two variations — pork and chicken. We enjoyed them grilled, with some English mustard. This is priced at Rs 135.

2.Pork Garlic Krakauer Sausage

Packed with densely ground pork with a hint of garlic, these taste great with some grilled potatoes with caramelised onions on the side. One of the best-sellers, it's priced at Rs 135.

3.Pork Bavarian Meatloaf with Rosemary Thyme

One of our favourites from the menu, this comes with subtle woody and dry aroma, thanks to the herbs that are added for that extra burst of flavours. Priced at Rs 135, the other options available are black pepper, chilli and herbs.
4.German Chicken Spread

Meisterwurst also has two kinds of spreads — German Chicken, and Ham & Bacon — on their portfolio. Priced at Rs 398 for 350g, the German Chicken Spread is creamy with beautifully moist chicken strips.

5.Pork Chorizo

This popular, spicy sausage is available at Meisterwurst for Rs 225. The best way to relish this is to have it the way it is.

6.Black Forest Ham

Deriving its name from the Black Forest region of Germany, this variety of cold cut available at Meisterwurst is something that Zubin highly recommends. "It's a cured product which is exported but we are making it in India. This process takes eight to 12 weeks inside the curing chamber," said Zubin.