'Rascals are the best agents'
Exclusive extract from A.S. Dulat's book A Life in the Shadows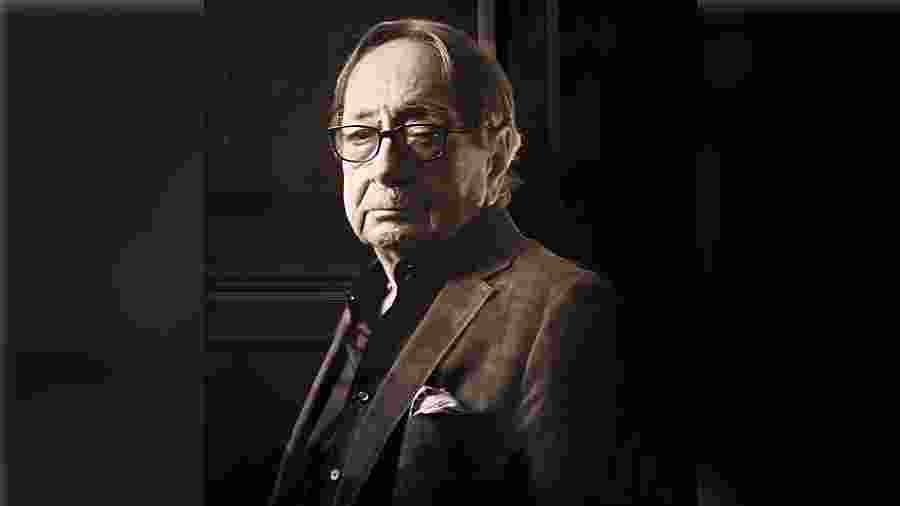 ---
Published 15.01.23, 03:23 AM
|
---
I have often felt that more than any other place, it has been Kashmir that taught me the real game of intelligence. In this game, as I was to discover, there are very few rules and the work is rarely gentlemanly or civilised. Nothing is above board in the world of spookdom. There was a young boy from a Punjabi family close to the (Farooq) Abdullahs, Praneet Sawhney, who knew certain useful things, since he was quite plugged into the local Kashmiri network. I went across and met with him to try to discover how much he could tell me. "You're new here," he told me, rather prophetically. "You need to know that things here are not all right. Yahan kuchh gadbad hone wali hai. (Things are not all right here. Trouble is brewing.)" He married shortly thereafter, but it was not long after that that he was shot dead in Srinagar. I had warned him against going back there, because of the danger to his life. "Dad is there. He's alone," he told me. "I must go." And so that was how his life ended. It was a very sad story, but for me, it was symbolic of the fact that in a place like Kashmir, there are rarely second chances if you don't learn to play the game fast.
There was only one feather in our cap at this point. We were on the hunt for our friend, Shabir Shah, the leader of the separatist People's League. Then all of thirty-seven years old, Shah had become a cult figure in the Valley, something of a people's hero. He had gone underground in April 1988, and it was whispered that he was planning to get himself across the border to Pakistan. We became determined to find Shah. It took us over a year to see results, but we managed to get word of his whereabouts in August 1989. In September, Shah was arrested on the Jammu-Srinagar highway near Ramban, along with Mohammad Nayeem Khan. The two had been apparently planning to cross the Line of Control near the Rajouri-Poonch sector, in order to enter Pakistan. It was undoubtedly a lucky break for the IB, struggling as it was to contain the rise of separatism in the state. In fact, when I rang up Farooq Abdullah to report the news of Shah's arrest, he was incredulous: "Are you sure you've got the right man," he demanded. When I assured him that it was, indeed, Shah who had been arrested, he was jubilant: "Yeh toh kamaal ho gaya! (It's wonderful!)"
But as the weeks passed, there was little time for jubilation. Militancy was increasing by the day in the Valley, and we were clueless about how to stem the tide. Eventually, inevitably, things got so bad on the ground that it simply wasn't safe to be in Kashmir unless it was absolutely necessary. There was word that two or three intelligence officers — who had sensibly left before the troubles broke out — had put in requests to be transferred out. Nobody wanted to be in Kashmir that winter. People were running away from Kashmir. Bombs exploding on the streets was a daily occurrence. In December 1989, the then Union home minister Mufti Mohammad Sayeed's daughter, Rubaiyya, was kidnapped — a crushing blow to the IB's already dented image.
Today, I talk of intelligence failures, but if I had to assign the blame, I would say honestly that it was my fault. I was the chief, new to the city and to a situation like this. It was stress like I had never known. Panic was running high in Srinagar. Most central government employees had left the city. The fear was beginning to affect our officers too. One day, they got together and surrounded me, demanding that we talk. It was a rare, sunny day and, for some reason, I wanted the conversation to be outside, in the open.
"Come outside," I told them, "and we can talk."
As soon as we were outside, a babel of pleas broke out.
"We can't stay here anymore... Everyone is leaving, why can't we?"
"We can't leave," I remember telling them. "In our job, we cannot leave. I am here, and as long as I am here, you will have to be here too."
These were simple words — I really had no other rationale to give them, because at one level I absolutely understood their panic too. Loneliness can drive you to do and say all kinds of things, and out in the field, whether you are undercover or not, situations develop fast and teach you lessons that no amount of time on the desk can.
One of the first and most brutal lessons — which became a guiding principle in my own methodology as a spook — that Kashmir taught me was that the gun is the most counterproductive means to an end. In January 1990 alone, the Intelligence Bureau lost four officers to the bullet within the space of three weeks. That helped crystallise my line of thought. We will all die by the gun, so why not talk? That was the most obvious question in my mind, as I watched the violence of the winter of 1989-90 come to a head. The idea is to get to the persons you're aiming to get — and engage with them. I have always felt that engagement is crucial, even if it must be kept secret. We spooks are sinners, after all — more than we are saints. We talk to our enemies more than we talk to our friends.
I look at it like this. Whether it is a politician or a prime minister, or even members of our bureaucracy, they are entitled to look at life differently. Spooks do provide politicians not only with crucial information but also a cover for accountability. A spook's way of looking at the same thing should be different, but yet we have had chiefs who have been too straitlaced. As a result, Delhi has seen things only in black and white. That doesn't work in difficult areas, like the Northeast, in Punjab or in Kashmir. Kashmir, in particular, is mostly grey and constantly in need of empathy, compassion and compromise. It took Delhi a very long time to understand Sheikh Abdullah, and even today we do not understand why Kashmiri leaders talk a different language in Kashmir and a different language in Delhi. None of this means that you need to stop engaging. To be a spook is to understand humanity in all its shades and nuances. For us, it has ever been the nature of the beast.
Pakistan lies at the heart of the paranoia, the mistrust, the lack of imagination and the absolute convention that governs much of the espionage game in Kashmir. Now, as far as convention goes, we're bound by the rules of the book, so it is obviously difficult to bypass it altogether. But the lack of imagination, I think, is what stands out ultimately, much like a sore thumb. In hard places like Kashmir, you need to be able to think outside the box (a phrase that I learned from Dr Manmohan Singh, who often used the same words). But the question here then becomes — does one need to be cautious beyond everything else, or does one take a risk or two? This is a debate that will never end, but my firm belief is that unless you try something, you won't get results. Certainly, you might — and you probably will — fail, but unlike in life, you don't get too many second chances in intelligence. The tricky part lies in your ability to walk that thin line between imagination and trust.
When it comes to intelligence officers, we all find it exceptionally hard to trust. We are terribly possessive about our sources, our information, our operations. But let's say that I am running an operation in Kashmir, and I want to get to someone. Now I don't have to be in love with him exactly, but trust does build over time. There is no such thing as instant chemistry in spookdom, and more particularly in a state as troubled as Kashmir. It took me years to get to know Farooq Abdullah, and even today I wouldn't dream of taking that relationship for granted. Even the best of our operators will be — and are — careful in hard zones. Yet when it comes to Pakistan, the hang-ups are immense, and the major stumbling block is always trust.
Running agents and double agents is par for the course in spy craft, so it is disappointing to acknowledge that when it comes to cooperating with American agents, for example, we have no such mistrust. Pakistan, in our minds, is our only adversary. That's not the correct approach.Every intelligence agency that operates on our soil is an adversary. Yet when it comes to Pakistan, we think twice— sometimes more — Yeh Pakistan ke liye kaam karta hai. (He is working for Pakistan.) My point is — yeh Pakistan ke liye kaam karta hai might be true, but doesn't that make him all the more important for us? Think of it this way. Let's go with the assumption that we remain hung upon Pakistan. Even with this hang-up in play, what would be the biggest feather in your cap, as an Indian intelligence agency? I would imagine it would be if you could get the Inter-Services Intelligence(ISI) station chief to work for you, or the defence attaché, or, indeed, any Pakistanihere. Isn't that common sense? But somehow, we have an apprehension that a Pakistani is untrustworthy, that he will create trouble, that he is, simply speaking, a rascal.
Rascals, according to me,are the best agents. To believe otherwise shows a lack of confidence, a lack of imagination and a pervading sense of suspicion and mistrust. Counter-intelligence and its various facets — agents, double agents, moles — is a prime example of where you can use rascals best. When we talk of rascals and moles, though, I must make it clear that each of these guys canbe and often are different, and not all of them have just one game. Moles, for example, have many uses. They are not meant to simply glean information and report back to their handlers…
Excerpted with permission from A.S. Dulat's book A Life in the Shadows; Published by HarperCollins India