Celebrating 41 years of the Pride flag
The Rainbow Pride flag was first unfurled on June 25, 1978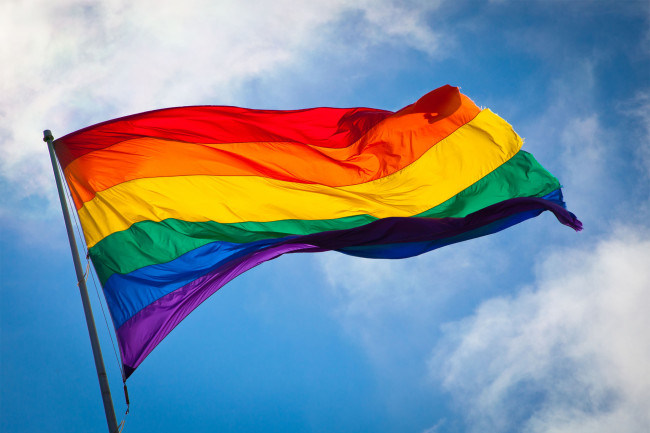 Today the flag is most widely seen with six coloured stripes -- red for life, orange for healing, yellow for sunlight, green for nature, blue for serenity, and violet for spirit
Wikipedia
---
Published 25.06.19, 02:42 PM
|
---
The Rainbow Flag—also known as the LGBTQ flag—which is seen as a symbol of pride and activism for the lesbian, gay, bisexual, transgender and queer community was first unfurled on June 25, 1978, at the San Francisco Gay and Lesbian Freedom Day Parade at the United Nations Plaza. The design was conceived by Gilbert Baker, an openly gay artist and activist. Baker who was just 27-years-old then was inspired by the rainbow.
The initial design had eight coloured stripes – two more than today's version – including pink for sex and turquoise for magic. Today the flag is most widely seen with six coloured stripes -- red for life, orange for healing, yellow for sunlight, green for nature, blue for serenity, and violet for spirit. The first flag measured 30 feet by 60 feet and Baker had sewn it by hand.
After its debut, Baker removed two of the stripes – pink and turquoise -- to make it easier for mass production.
In 2015, Baker gifted the six-hue version of the flag to the Museum of Modern Art (MoMA) in New York. On the same day that the U.S. Supreme Court handed down its historic decision that legalised same-sex marriage across the US, the Rainbow Flag was raised at MoMA as part of an exhibition.
Baker died in 2017, aged 65.
Today there are various versions of the flag including one with black and brown stripes to represent people from black and minority ethnic backgrounds.