When members of the Special Cell heard the voice of Dawood Ibrahim
'The back office was abuzz with whispers: 'Yeh Bhai kaun hai? Regular nahi hai! Kya karey? (Who's this guy? He is not a regular! What do we do now?)' Too many questions intrigued the investigators'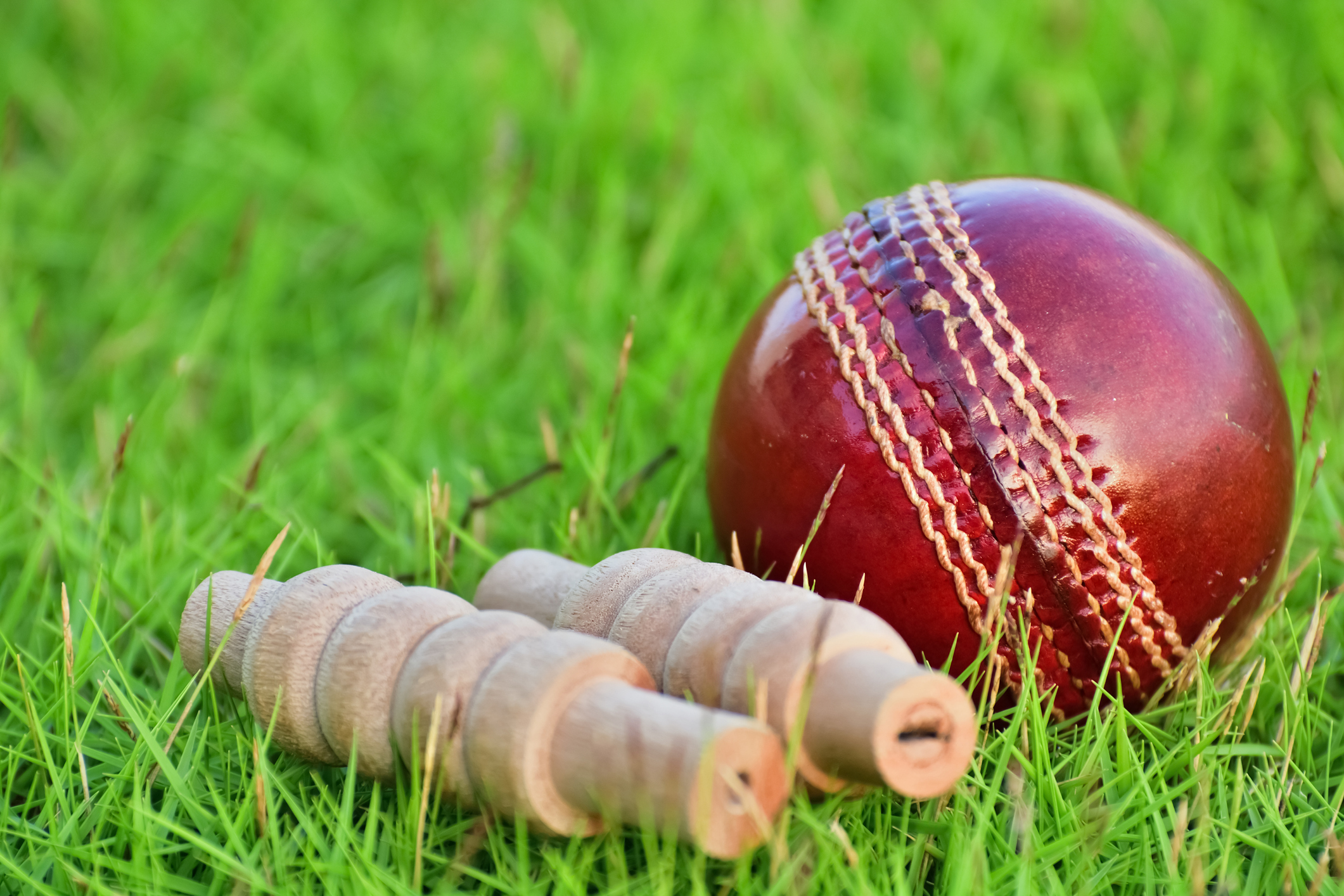 ---
Published 28.05.19, 10:56 AM
|
---
Extracted from No Ball: The murky world of match fixing by Chandramohan Puppala with permission from Pan Macmillan India
However, he knew it would be a rougher ride this time around. Earlier, it was only about naming a few cricketers involved in the fixing chain with close links to political bosses in the cricketing administration. This time, he was about to make public a name that would permanently taint the entire IPL bandwagon and attract immense negative international attention. For a league that was only just getting off the ground and acquiring momentum, this would be the worst possible outcome. If the Special Cell's suspicions turned out to be right, cricket, India's foremost passion, would become just another revenue stream of the underworld, and run by one of the most powerful gangsters and terrorists of all time.
Deciding to cross the bridge when he reached it, Kumar rushed into the night to set the wheels in motion. He had already alerted his colleagues in R&AW about the voice samples being dispatched to them for confirmation. R&AW had reassured him they would deal with the samples on a priority basis. By the time he arrived at the police headquarters, headquarters, the report was already in. The R&AW officers had matched the samples to those they had collected from various global investigators, and unanimously declared their verdict: the voice belonged to none other than Dawood Ibrahim. 
As the interceptions began, the officers held their breath: the network was far bigger and more intricately linked than they had imagined. It was turning out to be a full-fledged communications and operations network with bookies saddled in the country's capital, and connected to their partners in central and southern India while branching out to Nagpur, Thiruvananthapuram and Mumbai simultaneously. As they traced the betting hierarchy towards the very top of the pyramid, they found an exclusive group of people with a privileged access card of direct communication with the underworld bigwigs in Pakistan. The Special Cell had suspected that the biggest and most-dreaded name of them all was probably involved as well.
And then came this voice intercept.
The back office was abuzz with whispers: 'Yeh Bhai kaun hai? Regular nahi hai! Kya karey? (Who's this guy? He is not a regular! What do we do now?)' Too many questions intrigued the investigators who had stumbled upon a fresh character in the trail of calls that had begun to feature people they could instantly identify based on voice patterns. This new voice was speaking easily of big money transactions – 7–8 crores – had to belong to someone in power. This figure intrigued the listeners. Was it millions in Indian Rupees or US Dollars? All they knew was that it had to represent a large sum, since even the negotiation to arrive at a figure between 7 and 8 was making a significant difference to both parties.
Other tip-offs in the call furthered the agitation: the typical Mumbaiyya slang, the Dongri mannerisms, the greetings in Urdu, the call routings, the bhai–shagird configuration, the ominous references to cartons (were they drugs, or weapons?), and the discussions about a co-conspirator at the level of a minister!
Slowly, as the listeners took off their headphones and looked at each other, all of their faces reflected the same question: Had they just heard the voice of Dawood Ibrahim?
Betting in cricket has been part of public knowledge since the '90s. The police in India has always known about its existence, and there have been occasional raids and arrests that have not occupied more than a single-column space in the daily newspapers. However, it was only in 2000 that betting made it to the headlines, when it ended the careers of former Indian captain Mohammad Azharuddin and batsman Ajay Jadeja. 'Match-fixing' also spoilt the reputations of all-rounder Manoj Prabhakar and former Indian skipper and 'Haryana Hurricane' Kapil Dev, under whose captaincy India won its first cricket world cup. Though Kapil had wept on national television claiming innocence, it was too late. His name was forever linked to this dark world.
Since then, there had been whispers, but never any concrete evidence that match-fixing had once again earnestly commenced in the game. However, a sting operation by a media house during the 2012 Indian Premier League (IPL) exposed some first-class cricketers, and alerted the police to the probability of things getting serious once again. As the investigation rolled on, members of the Special Cell began to understand that not only had fixing resumed in the game, but it had also taken on a new and better-organized avatar: it was now meticulously planned, entirely professional and well-executed. This match-fixing racket threatened to turn the cricketing world upside down.
Even before suspecting the Dawood connection, the Special Cell knew that there were a few Delhi-based conduits, unidentified until then, who were working in tandem with underworld bosses to successfully carry out the very profitable business of betting. These conduits were not merely taking bets on ongoing or forthcoming matches, but they were directly contacting cricketers to stage-manage certain matches for mutual windfall for all involved. This gambling machinery was facilitated by an unascertainable number of bookies.
The Special Cell had painstakingly devoted the past year to maintain recorded details of various calls between known entities, authenticate the codes used during these conversation as hints, trace any new numbers and more importantly, with the help of all possible resources – both on and off the field – spent hours listening to these callers and attempted to identify or locate the members to estimate the actual spread of this fiercely dangerous nexus. To expedite the process as well as ensure absolute confidentiality, the investigators had spread themselves to the suspected locations all over the country as civilians to gather information about those calling the shots, but until that day, 26 March 2013, they had not been able to get any evidence about who headed the entire proceedings.
Now, as news of the latest call spread, there was newfound energy and purpose in the control room. The team felt validated: all the deep digging of the previous year had led them to a veritable treasure chest, which had the potential to open up an even more challenging adventure. Suddenly, every single detail they had acquired, every conversation they had recorded, the calls they had listened to for countless hours, took on a new perspective.
The next step was to alert their boss, Delhi Police Commissioner Neeraj Kumar (IPS, 1976 Batch). Being a former officer with the Central Bureau of Investigation (CBI), he had his own network of various sources connected to the underworld. Neeraj Kumar had been privy to exclusive classified and unclassified information throughout his career, and, having interrogated several of the infamous underworld bosses himself, he had gained enough insight into this world. As a result of his experience, he had the ability to identify a caller merely by the manner in which he spoke and the language he used.
The moment the recordings were played to him, Neeraj Kumar realized the voice belonged to someone he had never heard before. That fact alone affirmed his worst fears. But for now, his first task was to get corroboration from the Research and Analysis Wing (R&AW).
The R&AW is India's primary external intelligence agency, organized on the lines of the American Central Intelligence Agency, and their main function is to collect external intelligence and counter-terrorism information via espionage, psychological warfare, subversion, sabotage and assassinations. It maintains active collaborations with other secret services from various countries: FSB of Russia; NDS, the Afghan agency; Israel's Mossad; the CIA and MI6. All of them have a common interest: Pakistan's nuclear programme.
Neeraj Kumar knew that R&AW would be the only Indian agency who could confirm the voice sample, after which it would have to be verified by the Central Forensic Science Laboratory (CFSL). This conversation could be the first direct telephonic conversation, never before a conversation had been been tapped before, establishing the involvement of Dawood Ibrahim in crime syndicates operating in India. So far, investigating agencies only had voice transcripts of Dawood's syndicate members like Chhota Shakeel and others, thus forcing them to book Dawood only as a conspirator. But this call could change that for good.
Neeraj Kumar desperately needed this case solved to redeem himself after the backlash he had faced in the Nirbhaya gang-rape case that had rocked the whole nation. The Delhi Police Commissioner found himself in the eye of the storm in that unfortunate case, and had almost resigned to accept an abrupt end to his illustrious career. However, this phone call could be his opportunity at redemption, and he was battle-ready this time.
It would not, of course, be easy. He was well aware that if his suspicions proved to be correct, and he informed various public sources, even a minor slip from his side would make him an easy target. Also, there was a powerful lobby consisting of various managers and senior members of the cricketing and political world, along with celebrities and businessmen, riding on the colossal equity of the IPL wave, who would not, by any means, appreciate this news. He had already faced the wrath of the NDA government under Vajpayee during his tenure as DGP with the CBI in 2000, when Kumar had alleged he had been forced to stop further investigations after the Hansie Cronje scandal. That frustrating experience with the government was still fresh in his memory.