Struggling to kill time? Listen in with these podcasts
Here is a list of podcasts we got hooked to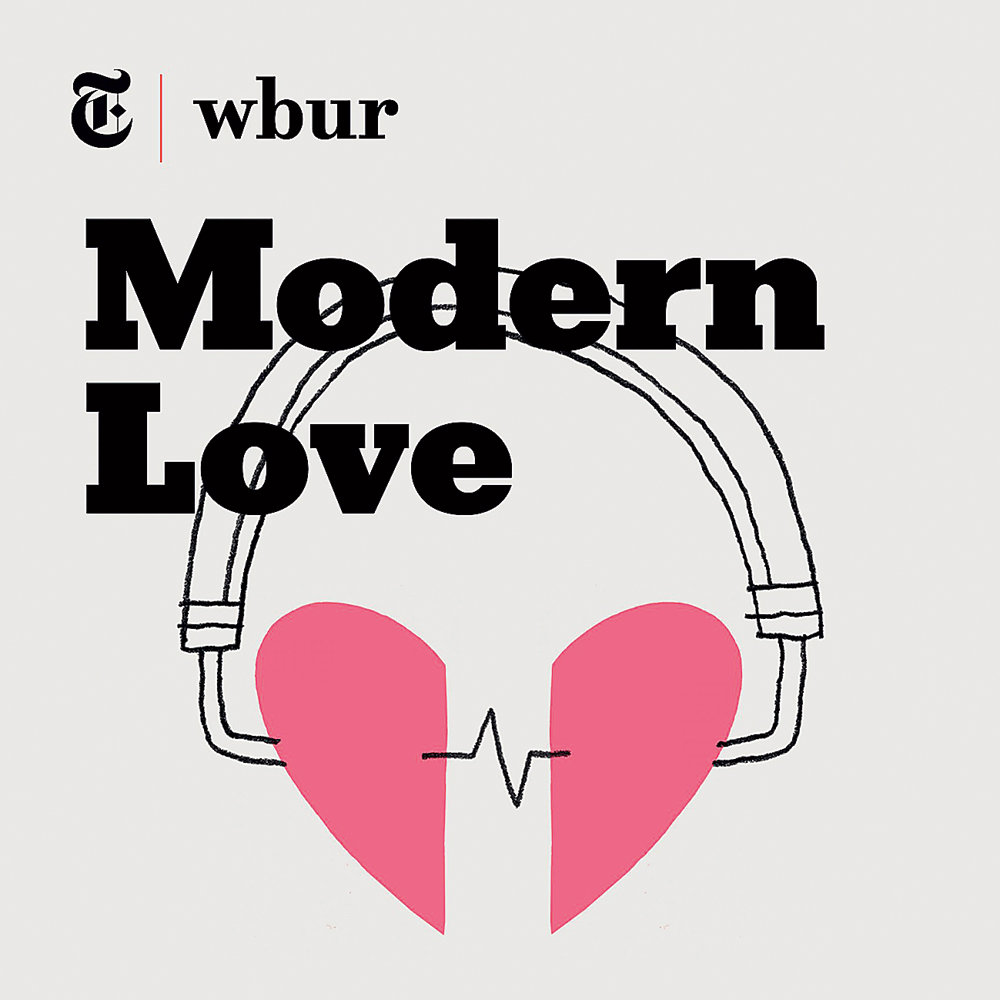 Modern Love (New York Times and WBUR)
Courtesy: WBUR
---
Published 30.03.20, 04:46 PM
|
---
Modern Love (New York Times and WBUR)
New York Times' Modern Love section created ripples collecting real-life stories of readers writing and this podcast was born from that very section. The only difference being that they threw in a host of our beloved celebrities to record each essay, followed by a Q&A with the writer of the original text. What makes this podcast the most heart-warming series to have existed in the podcast world is the gamut of experiences that fall neatly under the subhead of modern romance — friendship between an old man and his little neighbour next door, the unlikely conversation on love in an interview that was meant to be about business and a young girl's loss of a boyfriend and being left with his daughter. Produced by Meghna Chakrabarti of WBUR, this show is about "love, loss, and redemption" and there is no better way to start the day than with voices of your faves like Peter Sarsgaard, Sarah Goldberg, Amanda Seyfried, Pedro Pascal, Terry Cruz and the latest episode being from our very own Ali Fazal! 
The Dating Game Killer (Wondery)
If true crime rocks your boat, this recounted story of Rodney Alcala will knock you off it. A prolific serial killer from the '80s, Alcala was on a spree, committing heinous crimes as he held down petty jobs and moved from one coast to the other in the US. However, it was his pseudo confidence and signing up for a reality show — The Dating Game — in front of the entire country that led to his eventual capture. How did the charming man do it? How did he hoodwink so many to get where he was? And how did the eventual appearance on the show lead to his capture? Juxtaposed with recordings from the TV telecast of the infamous show, Tracy Pattin and Stephen Lang create a gritty podcast in four parts that sure kept us hooked. 
Serial (This American Life) 
The original true crime podcast that led us into this Narnia of podcasts was Sarah Koenig's Serial, an investigative show with each season dealing with a crime. What clicked for the show was perhaps the fact that you discovered the events of the crime along with host Koenig. While the first season (and our favourite) dealt with 18-year-old Hae Min Lee's murder in Baltimore, the second season was about an American soldier captured and tortured by the Taliban for five years and him being charged with desertion later. Winner of multiple awards in the non-fiction category, Serial is one that you can keep going back to for encore sessions. 

How To Fail With Elizabeth Day (howtofail)
The premise is simple — every person, however successful from the outside, has had failures at some point in their lives and celebrating those failures who make us who we are is author and journalist Elizabeth Day. Each week, she interviews one person of repute around failures in their lives. She began her show with the quirky and fun Phoebe Waller-Bridge before her show Fleabag became a phenomenon and to mark the 100th episode of this popular show, Day got Waller-Bridge to come and speak about her failures again, post the success of the second season of Fleabag. Who wouldn't want to listen to Malcolm Gladwell, author of bestsellers like The Tipping Point and Blink, talk about how he has failed? Or even the perfection that is Andrew Scott! Eventually, you come out of listening to an episode, increasingly feeling like there is a learning in every situation you deem a failure. 
Office Ladies
According to recent Nielsen data, the most-watched, acquired show during this difficult time, remains the Steve Carell-starrer Office and if you have reached the saturation point of repeat watches of the show, here is a surprise for you. Real-life best friends Jenna Fischer who played Pam and Angela Kinsey who played Angela, have created a podcast to take you through each episode with exclusive trivia that could only come from two people who were there when it happened. Be prepared to find out little details about your favourite show and that too with guest stars like Mellora Hardin (Jan) and Greg Daniels. 
Reply All (Gimlet)
Hosted by PG Vogt and Alex Goldman, here is a show trying to make sense of the wonder that is the Internet. Trying to discover how our experiences shape the Internet and how the Internet shapes us, we got hooked to this show when we stumbled upon their March 5 episode "The Case of the Missing Hit", which is about a man in California who struggles to find a song that he remembers the lyrics and melody of and yet can't locate on the Internet. More of their episodes include a man who obsessively stalks politicians' secret online lives, a listener who spots a UFO, a woman with a hacked Snapchat account and a newly relocated man who hears footsteps in his house at night. 
Quentin Tarantino's Feature Presentation (The Ringer and Amy Nicholson)
It's a mini series, has only three parts and has filmmaker Quentin Tarantino speak to critic Amy Nicholson about his films and his watch-list. Discover more about his journey from a video record shop seller to one of the greatest filmmakers of recent times, straight from the horse's mouth. What gripe does he have with the iconic Boogie Nights? How did Point Blank influence his classic Reservoir Dogs? Do we even need to elaborate why this mini-series made it to our list?
Blackout (Endeavor Content and QCode)
The power grid of an entire nation goes bust and a small-town DJ struggles to protect his family and community in an apocalyptic drama that questions the lifestyle of the modern world as we know it. Why did this show make it to our list? Because of its thrill factor and the fact that it is produced by and stars our very favourite, Academy Award winner Rami Malek. Written by Scott Conroy, these 26-minute episodes come with such glorious sound. You won't know when you have binge-listened all episodes in one go, with a new one every Tuesday! 
Why Won't You Date Me (HeadGum)
Nicole Byer is a hoot and a half in this raunchy podcast that deals with the biggest mystery of her life — why is she single? This smart, beautiful, funny woman with a self-declared large ass, invites exes, friends and comedians to talk about their dating lives in an effort to understand her own lack thereof! Oftentimes vividly graphic, she speaks about her sexual exploits, her dating app game, her abandonment issues in a way so candid and humorous that you would relate, whether you like to or not. Just make sure you are not on speakers when you tune in to Byer!