South Africa after Gandhi
Zainab Priya Dala weaves personal experience as a South African with the legacy of Mahatma Gandhi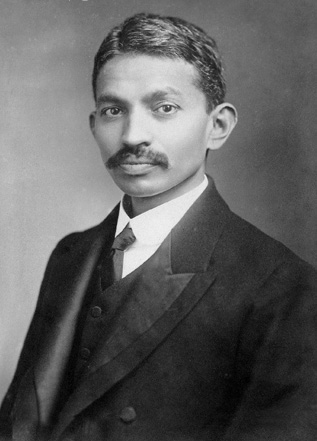 ---
---
New India under its pradhan sevak has striven hard to bury the Mahatma's legacy. But the threat of effacement to, or, indeed, the reassessment of, what that remarkable man left behind is not limited to India. In the candid essays of What Gandhi Didn't See: Being Indian in South Africa that seek to "personalize history", Zainab Priya Dala examines the facets of her experience of being a descendant of Indian origin in contemporary South Africa. In the process, she attempts to assess Gandhi's relevance to a nation that had been instrumental in his transformation into an unstoppable political force.
Priya Dala merges the lines that are meant to keep the personal from the political, and the consequences are often illuminating. Consider her father's disenchantment with Gandhi —"Well, Gandhi was a great man. But he... came to Tongaat… to collect money for the Natal Indian Congres." Can there be a more telling testimony to the gulf that now separates the man from the descendants of those who had been liberated by satyagraha? Priya Dala locates this chasm to Gandhi's appropriation by the elite; her stinging description of a jamboree to commemorate Gandhi's eviction at Pietermaritzburg reflects the sorry consequences of this usurpation.
Gandhi remains critical to the world of Indian immigrants in South Africa because he functions as a compass for this constituency that continues to wade through a landscape which, while being their country, is not quite home. The horrors of Apartheid have further consolidated their sense of unbelonging. Among these, Priya Dala investigates most poignantly the mechanism of internalizing shame to survive prejudice. The book meanders towards the end (was the chapter on Winnie Mandela necessary?). But this is an important account of South Africa where the present is fused with the past in a tangled web.
What Gandhi Didn't See: Being Indian in South Africa By Zainab Priya Dala, Speaking Tiger, Rs 499