Sonu Sood's book 'I am no Messiah' hit the stands
The actor in his book shares his unique experience in this pandemic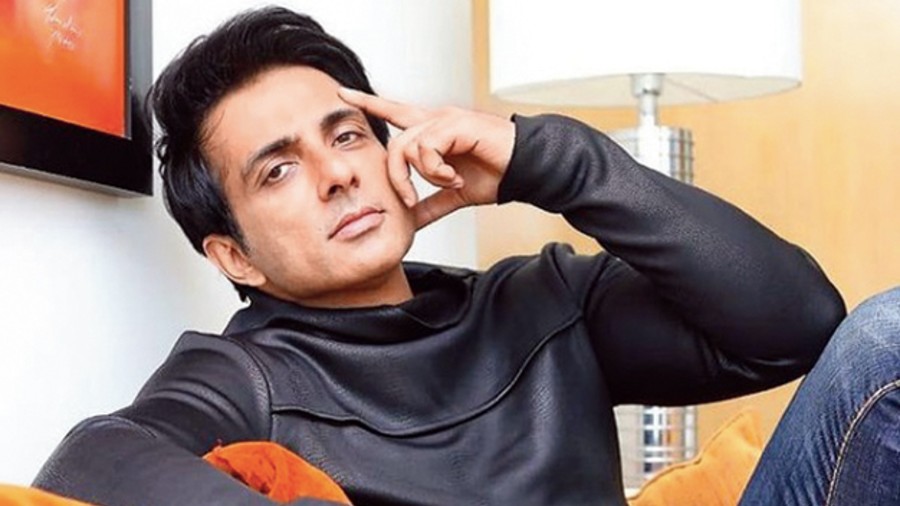 ---
---
Through the fog of a pandemic, a rather dramatically heroic entry in the picture was actor Sonu Sood who leveraged social media and his generosity to send migrant workers back to their home state. His 'Ghar Bhejo' campaign garnered national recognition as more and more people took to appreciating the unending efforts that went into helping thousands of migrant labourers return home through chartered flights, trains and buses. Sood, famous for portraying villains on-screen, has taken pen to paper to collate his memories of being a real-life hero to thousands. So much so that there is now a mandir in Telengana that is dedicated to him. "It's really embarrassing ya! I just want to help and things like these leave me speechless," said the humble actor and now author whose book I Am No Messiah (co-authored with Meena K. Iyer; Penguin; Rs 399) has recently hit the stands. Speaking from Bombay, the actor opened up about his time in lockdown and the book. Edited excerpts…
Tell us about the inception of this book.
This is not my book, it's an experience that I have had meeting people. Mom used to say "the best experiences of your life always need to be put on paper". She herself used to write and we even have her diary from when she got married. From the birth of my elder sister and me to thoughts when I became an actor — they are extremely precious to me. It makes me feel connected with her. The last three months were the most special months of my life and I felt that these hundreds of little stories needed to be told to the world. That's the sole reason for writing this book.
Who in your mind is an ideal reader of this book and what should that person take away from it?
In this experience, I have realised that if you decide to help someone, you become the most powerful person. You can be anything. I wasn't in a position to give them medical treatment or provide them with employment but I found myself connecting with bureaucrats and officials in power and medical professionals and people from various walks of life who indeed had the ability to provide this help. Thousands of people got educated and thousands of people received medical help. And I discovered people who want to help but do not know where to start. If this book helps even one person to take that first step, I would be happy.
How did you get past the red tape to get the required permissions to execute the process of migration?
I encountered people on the highway who needed to get home and I went straight to the police station, asking for help. There was a complete lockdown and there were no buses plying or any other mode of transport. The police said that you will have to get permissions from the respective states allowing entry before this return can be processed and that seemed impossible a task. That's what I set out to do and soon, I had the required permissions. Things fell in place and I was able to send the first batch of people back to Karnataka. Soon word spread and I actively got involved further.
Tell us about your relationship with your wife that you have described in the book as "your duvet of comfort"?
I feel the nucleus of everything has to be very powerful. I met Shonali during my college days and we became friends, started dating and eventually got married. We have grown up together. She was the one who got me my first sim card, which I still use! You have to stay connected to your roots to be able to rise in life. I don't have security guards. I won't take names but a lot of my co-stars have security guards who are socially instructed to not allow their fans and people to come near them. They create an artificial wall around themselves and that is when you get disconnected from your roots. I believe that a common man is who makes you a superstar. I have standing instructions to my make-up artists or spot boys and everyone I am surrounded by to never obstruct anyone who wants to come and speak to me. The more accessible you are to a common man, the more accessible you are to yourself.
As a parent, how do you think kids can be inculcated with the habits of a charitable mind?
Kids replicate what they see around us. I have seen my father give langar to kids lined up outside his shop. We were taught to help people, without them even asking for it. And I have seen my kids react to my work in the most positive and involved manner.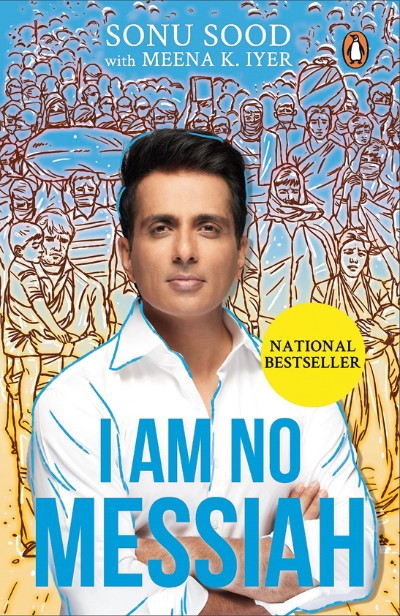 If you had to condense your experience in Bollywood, what would you say, especially now that the industry is under sharp scrutiny?
I think ups and downs are always there. But I think the industry is a great learning experience for every individual. People need to realise that we are what we are because of the common man. Actors also need to realise what to say when. We need to have more honesty and the urge to do better in life.
It is easier for people to overlook the good in human beings and instead try and find ulterior motives to good actions. Does the narrative that you did it for publicity, bother you?
You know in this day and age of social media where it's so easy for someone to be opinionated by typing a few sentences on their keypads, there are two outcomes to this — either you react to what people are saying and stop your work, or you keep moving ahead. A lot of my critics came pointing fingers and I appreciated their concern. I requested them to join my team for however brief a time and actually see the kind of work we are doing. I gave them few cases and soon I had apology messages come in saying 'sorry we ever doubted your work'. Make them a part of your team and let them to experience your process, what you do in a day — that has been my mantra.
What are the projects that you are most excited to be working on right now?
We aim to build a network of 10 million people in the next four years. On the employment front, there are way too many projects that I am excited about. On the education front, we are creating scholarships that we can give to 3,000-odd students every year. On the medical front, I am trying to create an ecosystem where healthcare reaches those in need, despite their inability to pay for the medical services. On the film front, I have complete two Telugu movies and there are three-four scripts that have come my way.