Shelves and selves
Having never read his books from her lack of interest in sports, Suresh Menon's wife urged him to write on other topics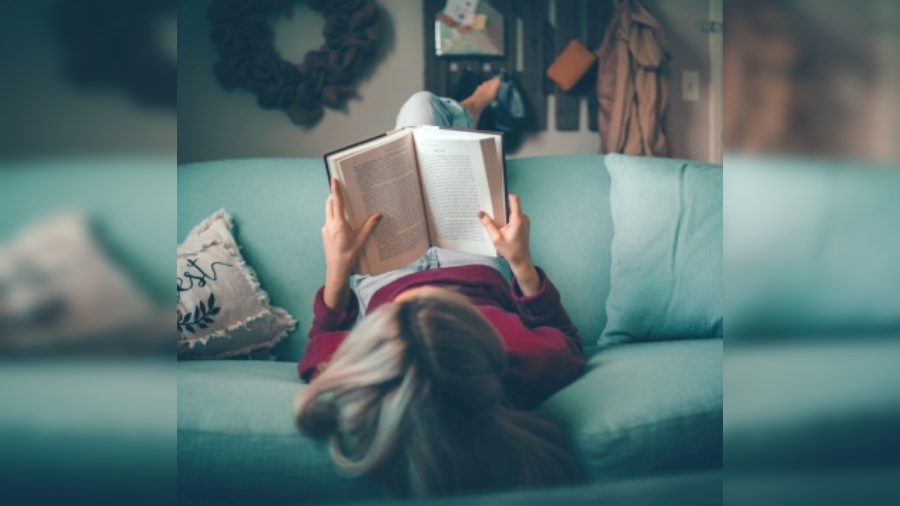 ---
Published 29.04.22, 04:43 AM
|
---
Book: Why Don't You Write Something I Might Read?: Reading, Writing & Arrhythmia
Author: Suresh Menon
Publisher: Context
Price: 699
"The library in the daytime is an organised place," Suresh Menon remembers the Canadian polymath, Alberto Manguel, telling him once, "but at night you can imagine the books talking to one another, making love and producing new books. It is a different world."
Why don't you write something I might read? is a different sort of book. The title, Menon explains in his 'Acknowledgements', is from his wife. Having never read his books from her lack of interest in sports, she urged him to write on other topics. So Menon, the longstanding editor of the Wisden India Almanack, sports editor of The Indian Express, author of several popular volumes on cricket, writes for a change on his passion for books. Citing how famous authors have delved into sports writing — "Joyce Carol Oates on boxing, Nabokov on chess… John Updike on golf" — he aims to redress the balance here. A sports journalist writing on literature, positioned firmly on the side of what Terry Eagleton has called "a pre-theoretical innocence" to ensure unadulterated reading pleasure. Sports in general — and cricket in particular — make frequent appearances, but as anecdote and allegory, nostalgia and trivia.
An account of Menon's childhood finds and favourites starts off this reading journal, where the author marks himself as the "sum of other people's books". He goes on to identify them — a few friends, some professional contacts, and innumerable others whose acquaintance he has made only through their writings. Throughout the reminiscences of rendezvousing with these authors is the abiding awareness that many of them are more interesting than their fascinating narratives.
What makes someone write a book that we do want to read? What are the innate qualities and external conditions that create the successful author? Or, for that matter, the ideal reader? Lonely, unhappy childhoods, especially if augmented by illness, seem a good starting point ("I was greatly blessed by asthma: A.S. Byatt"). Whether authors have written better because of serious health conditions or in spite of them is an issue that is pondered in some detail. The last word in the subtitle — 'Reading, Writing & Arrhythmia' — is contextualized in the list of maladies William Butler Yeats suffered from. Arrhythmia is also part of the structural principle of Menon's book, with its diverse and disparate range of essays sheafed together loosely.
There are forty-four chapters of various length, with ten interspersed 'Short Takes'. They range from Dostoevsky to Dan Brown, Milan Kundera to Mark Twain, Pico Iyer to Picasso. This chocolate-box book of observations and opinions is a stroll through the shelves and selves of an eclectic bibliophile. Not all the essays have an equal pace or prance. Sometimes one wants more on a subject; a few pieces beggar justification for their placement or even their inclusion. Menon assures that they "may be read in any order you wish", with a caveat: "[p]erhaps not too many on the same day, as we don't know yet what the normal dose might be."
The connection between disease and creativity is a salient theme possibly because the book was born during Covid-19. It ends with excerpts from the author's pandemic diary. Disconnected from everything else, this is an exercise in "gather[ing] our fragments together". Just like he focuses on many "writerly book[s] on writing", this may be best called a readerly book on reading. Confessing how he is drawn to the 'Books on Books' shelves first in any bookstore, Menon here has written one himself. We might end, as we began, with Manguel, who sums up the ethos of this book perfectly, "speaking for both writer and reader": "Life happened because I turned the pages".