The 'radical' dietician
Rujuta Diwekar on all things healthy and her new book that launches today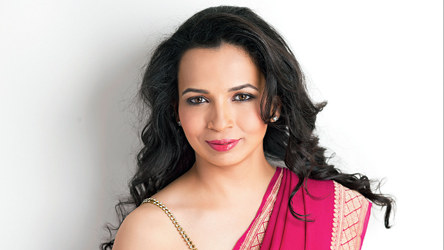 ---
---
Her ideas have been called radical when in reality they are the exact opposite of radical. Celebrity dietician, nutritionist and author Rujuta Diwekar has always been a champion of 'local' before the term was deemed cool, advising her clients (which include the likes of Kareena Kapoor Khan) to eat healthy and to eat at home! "It is the social conditioning of the beauty industry that leads you to believe that my ideas are radical when in reality my ideas don't succumb to them playing upon your insecurities," said Diwekar whose new book Eating in the Age of Dieting (Westland, Rs 399) releases today. Speaking to us on the phone on Friday afternoon, the author talked about healthy and simple eating and how that is what builds the elusive 'immunity' everyone seems to be running after in this pandemic. Excerpts…
With immunity being the current buzzword, what are your thoughts on it from a nutrition point of view?
For the last 20 years that I have been working, the only thing I have been asked to speak about is weight loss. There is always the last two kilos that someone wants to lose. All of a sudden, starting March, people have been asking me about immunity. All the talks I have been getting invited to have asked me to address the immunity issue. So all my webinars have been about 'building the immune system'. I have also seen a flurry of programmes and products that have cropped up that are supposed to improve your immunity. The industry believes in monetising your vulnerabilities and now people are very close to going to buy a dress even and asking if it would boost their immunity! I continue to tell people to eat food at home and find time to exercise, wake up on time and hit bed on time and that gives people the impression that I am hiding some secret information as we have been conditioned to believe that as long as we are not depriving ourselves, our routine isn't effective. People feel that there must be some pill or some oil or some product that you can use that would magically boost your immune system. Firstly, the body already has a natural immune response. Secondly, we have to acknowledge that we are all feeling extremely vulnerable right now. We really just need to do the most basic things like eat healthy, wash our hands, wear our mask!
We also need to acknowledge what roles our government plays for our health and fitness. That would include better city planning with pavements, open spaces and parks where people can walk if they wish, there has to be government hospitals with doctors getting paid their dues. If we keep having bad city planning, another crisis would prove to be the death knell. This is a great time to revaluate our priorities and get back on track, I feel.
Do you feel that the narrative is changing from being thin to being fit, especially with brands and influencers being called out for fat-shaming and plus-sized models finally getting invited to the same place of importance?
A little bit yes, but not to the extent that I would like to. Sometimes having a plus-sized person could also be just a marketing gimmick. It is never about that and the narrative has to be about being absolutely comfortable about the way we look. We have such unreasonable ideas about what our bodies are supposed to look like that we keep inflicting damage on it daily. Isn't it unreasonable to expect yourself to look the same way in 2020 as you did in 2010? I this era of feminist conversations, if a financially independent and confident woman has to feel guilty about every meal she eats, there has to be something wrong with our thinking process. It is imperative to feel happy about the way we look and accepting that our body changes every decade.
With technology, there is more scope for body image issues. I think there is a new term for it — 'Snapchat dysmorphia' — and you see young kids taking hundreds of selfies and not being happy with a single one.

Did you have an audience in mind when you wrote this book?
It's a light easy read for anyone looking to make positive changes to their meals to solve basic health issues. Be it a health ailment or a festival, what should I know or pay attention to. Anyone who wants to be better educated about health and fitness and is thinking about going at it in a more sustainable manner versus doing a fad diet.

Now that millennials are becoming parents, there is a growing consciousness to bringing up a child, especially with the vast amount of information and misinformation available at the tip of their fingers. What would you say about helicopter parenting?
There is a proverb that says 'It takes a village to raise a child' and couples shouldn't lose sight of that. If we are always obsessing about our child, he/she wouldn't grow up to be independent and would reach out to their parents for every problem. We are disallowing them from building their own resilience and learning their own ways through observations. They are going to outlive their parents and we don't want to be raising a population that doesn't know how to function without mom or dad. I find it weird that even schools have cameras that allow you to track your child's movements. We need to find a better alternative to being excessively tied together with our children's lives.
You have always perched local and the concept of 'farm to table'. Do you see this gathering momentum as a movement?
I sincerely hope it is and that it's not just another marketing sham by restaurants. Also, these are driven by demand — more local, seasonal — and overall, I see people responding to that. This concept always existed in all ancient cultures, not just India. Any farming community, be it Southeast Asia or Latin America, you only have access to whatever is available around them in the season. You found a fruit and then you pickled it, made a sherbet out of it or dried it and stored it. This is how we have built this vast treasure of our cuisine. We really need to hold on to the diversity of our processes which is of such vast range and diversity. In the meanwhile, if we have restaurants and chefs who are giving us farm-fresh food, we must completely support them instead of patronising some version of Manchurian or kale and quinoa or avocado dip!
What are your thoughts on veganism?
I believe whenever there is industrialisation, whether it is of milk or a non-milk product, there is definitely going to be some form of environmental damage. If you are not consuming milk, you end up taking soy or almond milk which are also causing the same amount of environmental damage. I would suggest the same thing that I do for rice or vegetable or your food — patronise your local dairy, buy your milk sparsely and make your own chaas or haldi milk. Why buy ridiculous things like coconut yoghurt and what not and think of the amount of plastic! There is not going to be an earth for us to live on, it's a matter of time.