Cold comfort
Isabel Allende's The Soul of a Woman is an ode to those small acts of defiance that paved the way for feminism today as well as to the bold women who inspired her in her journey through life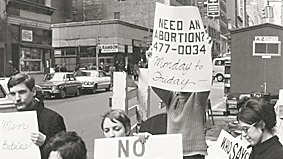 Representational image.
Getty Images
---
Published 22.10.21, 01:52 AM
|
---
Book: The Soul of a Woman: On Impatient Love, Long Life, and Good Witches
Author: Isabel Allende
Publisher: Ballantine
Price: $22.9
Feminism, as we know it, did not evolve in a day. And the project is still far from complete. Isabel Allende's The Soul of a Woman is an ode to those small acts of defiance that paved the way for feminism today as well as to the bold women who inspired her in her journey through life. Looking back, Allende casts a compassionate glance at the women before her time, like her mother, who "missed riding the feminist wave". However, to a modern reader, Allende's ideas of patriarchy and gender may seem outdated too — the seemingly radical magazine that she worked for questioned patriarchy and organized beauty pageants. Does Allende, albeit in her unapologetic way, seek that kind of compassion from feminists today, urging them to look at her contributions as stepping stones?
Allende wants "to light the torches of our daughters and granddaughters with" hers. She attempts to address a broad range of topics — domestic violence, rape, lack of abortion rights — and relates her experiences and fight against such evils. She also touches upon her many romances, her understanding of 'men', old age, eroticism, vanity, and the ideas that informed and shaped her novels. Alternating between the personal and the historical, she weaves the tapestry of a rich life.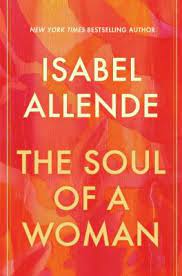 But The Soul of a Woman itself lacks a soul. The writing is devoid of the passion with which Allende seems to have lived her fascinating life. After all, she has travelled extensively, come in contact with people from diverse cultures and classes, worked for women's emancipation and refugees, been in exile. But the narration is scattered, even cold — the fire of Paula, her 1994 memoir, is missing. In fact, the most evocative bits of the book are those containing the poetry of others — she quotes the likes of Juana Inés de la Cruz and Miguel Gane.
What salvage the book are occasional glimpses of Allende's sparkling humour. Discussing the death of the hero of her book, Ripper, she reveals a dilemma she faced — "I had to choose between killing him or Attila, his dog. What would you have done?"
Allende says, "Every year I have lived and every wrinkle I have tell my story". Unfortunately, these 100-odd pages fail to do it justice.