Visceral grief
The author must be commended for succeeding in an area where many others have failed — fictionalized childhood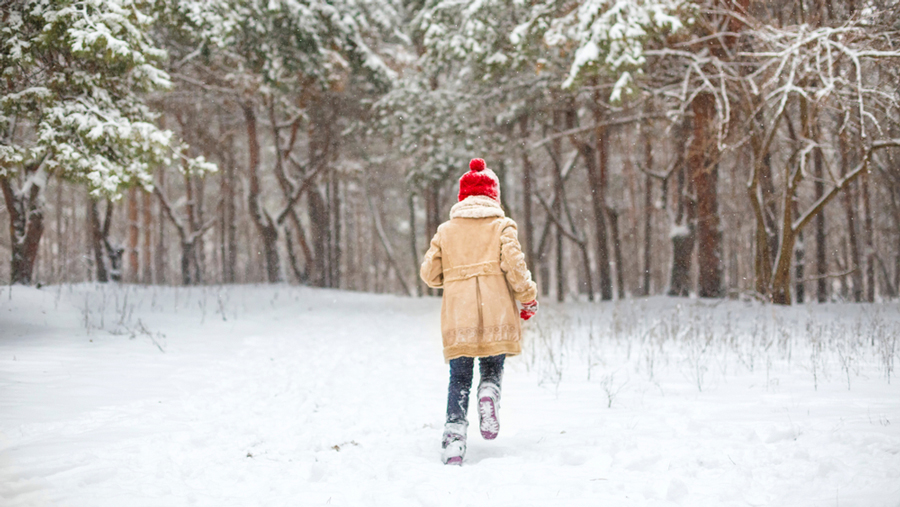 Marieke Lucas Rijneveld, who grew up with the values of the Dutch Reformed Church, paints a vivid picture of the constant struggle between the piously coercive and the perversely rebellious.
Shutterstock
---
Published 09.10.20, 04:09 AM
|
---
Book: The Discomfort of Evening
Author: Marieke Lucas Rijneveld
Publisher: Faber & Faber
Price: £12.99
Discomfort is too mild a term for what the reader experiences on reading The Discomfort of Evening — the winner of this year's International Booker Prize. This is not a book for the squeamish. "I was ten and stopped taking off my coat," says Jas at the very beginning of the novel. Her coat grows increasingly foul-smelling with sweat, grime and udder cream that her mother slathers on her and heavy, its pockets drooping with toads, rabbit whiskers and other mementos of brutal rituals that she and her two siblings take to performing.
The story of the Mulder family starts with the death of the oldest child, Matthies, in an ice-skating accident — this is when the coat stops coming off Jas. What follows is an unflinching examination of a family falling apart in the madness of grief, rendered all the more unnerving because of the childishly plain, matter-of-fact way in which the compulsive behaviour of the various family members are reported by Jas, our narrator. The fortitude of the Mulders is further tested by the arrival of foot-and-mouth disease on the farm, necessitating the slaughter of their beloved cows.
Jas and her two remaining siblings, her brother, Obbe, and her sister, Hanna, take it upon themselves to fix things in the aftermath of Matthies's death. At first, the children try to understand his demise by causing others, including farm animals, to suffer — a hamster, a rabbit, Jas's friend, Belle, and their father's favourite cockerel. In these deeply unsettling rituals, it is not the violence but the innocence that is shocking. The violence is inflicted upon fragile forms — mostly tiny animals, not least of all toads — by those who are themselves young and lacking the language of expression of trauma. Unable to fix things, the siblings take it upon themselves to "meet death" — Obbe, by drowning his hamster; Jas, by withdrawing into herself, becoming severely constipated and experimenting with suffocation, at one point, Jas even pushes Hanna into an icy lake: "I'd be able to see then how Matthies got underwater, how it ever could have happened". There are few answers on the family's dairy farm. The grieving parents withdraw from the children. In the growing silence, it is the violence inside children that seems to "makes noise". The children are not alone in this. Jas's mother throws herself off a stepladder in the kitchen protesting Jas's refusal to take off her coat. Her father, treating his daughter as he would a calf, shoves chunks of green soap deep into her rectum as a supposed cure for constipation.
Marieke Lucas Rijneveld, who grew up with the values of the Dutch Reformed Church, paints a vivid picture of the constant struggle between the piously coercive and the perversely rebellious. The author does not hold back when it comes to poking into shadowy corners to stir up uneasy memories of prepubescent explorations of sexuality and mortality. There is a particularly graphic sequence where the three siblings experiment with cans of Coke — Obbe shakes a Coke can wildly, holds it next to Hanna's genitals, and opens it with the ring pull, so that "the Coke squirts in a straight line into her flesh. Hanna's hips jerk, she cries out." The author must be commended for succeeding in an area where many others have failed — fictionalized childhood, with a child as the narrator, is prone to embellishment, presenting the world as a simpler, sanitized space than we know it to be. Rijneveld's lack of reservation, her frightening extremity — which, in Michele Hutchison's lucid translation, never strikes to be ornamental or manipulative — gives full voice to the enormity of the children's grief and their total deprivation when it comes to human affection from their parents or their grandmothers with a fleeting presence.
Yet, the amount of violence in the novel also seems to be disproportionately high. A first novel that stakes everything on shock value is something of a more modern trend. Some authors go on to show a wider range — as Iain Banks did after The Wasp Factory (1984) — while others find themselves imprisoned by these shock tactics — Charlotte Roche's oeuvre since the publication of Wetlands (2008). It is clear that much of this story is intended to be shocking, but literary shock is a distinct phenomenon. What shocks in art is not what shocks in life. There needs to be an element of internal tension in the novel if the reader is to be troubled in anything but a shallow way. In The Discomfort of Evening, the status quo in the Mulder family is dysfunctional even before its disruption by grief and then bovine epidemic. This makes it hard to care about, or even be shocked by, the events of the plot after a while. 
Rijneveld also seems to strain in search of an ending. Jas's conviction that her mother is hiding Jews in the basement seems less plausible than most of her other delusions. Her forced preoccupation with Adolf Hitler, about whom she learns at school, remains underdeveloped. Yet, Rijneveld is able to breathe life into the narrative in the moments where the author remains rooted in the agricultural terrain of soil, seasons, crops and livestock — a life Rijneveld knows intimately and depicts with pitiless accuracy. It is when Rijneveld strays into fantasy and tries to pack in one too many ideas — a common pitfall with a debutant novel — that the reader is left with a sense of discomfort.