Winter slays spring
'Rumours of Spring' begins with two deaths: one real — that of Bobeh, Farah Bashir's grandmother — the other symbolic — that of her adolescence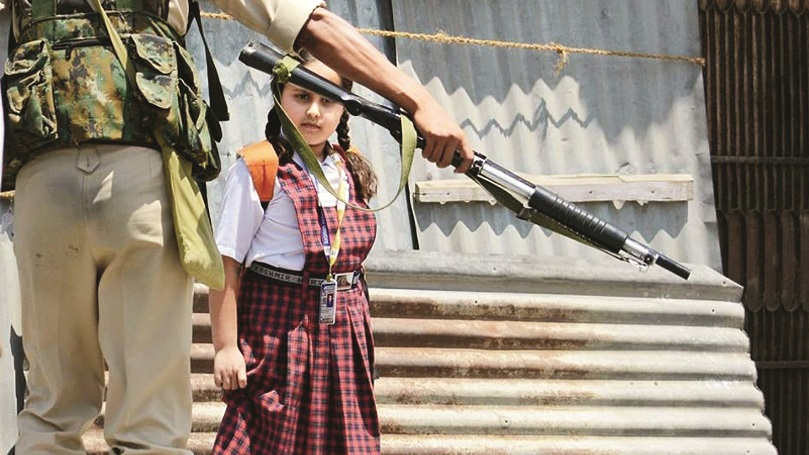 ---
Published 22.10.21, 01:52 AM
|
---
Book: Rumours of Spring: A Girlhood in Kashmir
Author: Farah Bashir
Publisher: Fourth Estate
Price: Rs 499
'Intimate' may not be the ideal way of describing Farah Bashir's poignant — and searing — account of growing up in restive, asphyxiated, blood-splattered Kashmir. Yet this unembellished but moving depiction of life, living and a land where spring — symbolizing hope, nourishment, resurrection — continues to be a perpetual rumour, a longing, a mirage, has been made possible by Bashir's experiences and knowledge — the atoms of intimacy — of a seemingly wintry landscape darkened by militancy as well as by military occupation.
Appreciating the scale of Bashir's narrative is the key to comprehending the beauty and the brokenness of these passages that often resemble musings or informed reflections in a diary. This is not an account of Kashmir's history or political trajectory, something that Radha Kumar examined dexterously in Paradise at War. Neither is it an exploration of the inner scars inflicted by history and politics on ordinary Kashmiris, a theme that underpinned Saiba Varma's The Occupied Clinic. Bashir straddles binary realms — personal and political, public and private — by expertly diffusing the borders that are meant to keep them apart.
The result is, almost, a Márquezean depiction of transformations — of bodies, inner spaces and rituals, forever in step with the eerie changes in the world outside. Thus, a young girl — Bashir — recounts tearing off strands of hair if she "... ever heard a knock, a wail, or gunshots"; water gets added to curries, changing food and kitchens as blood spills on the streets; furtive love, the fragrance of which is carried through letters, gets singed after the post office is burnt down; bolts and doors are no longer able to keep out intruders, in uniform or otherwise; forbidden music — Nazia Hassan's "Boom Boom" — in a storeroom "suffused with the migraine-inducing smell of naphthalene balls" offers temporary shelter from a land where "the aroma of the bread blended with the sound of jackboots".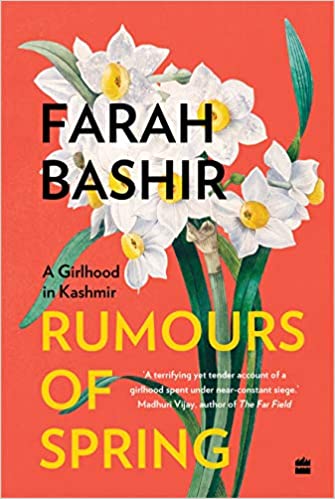 Kashmir's peculiar music is a symphony of the voices of the dead and the living. Rumours of Spring begins with two deaths: one real — that of Bobeh, Bashir's grandmother — the other symbolic — that of Bashir's adolescence. Those lucky to be alive speak in mysterious ways: "A recluse by nature, when the boys his age would loiter about town, ogling at women or discussing politics on Waan Pyenj... [Riyaz would] be... filling up the wall and his time with different styles and sizes of two letters..." 'Q.K.' — Riyaz's two letters — stood for 'Quit Kashmir'.
Leafing through this coming-of-age chronicle at a time of heightened violence in the Valley — body bags of civilians, terrorists and army personnel are on the rise, once again, two years after Narendra Modi lopped off Kashmir's statehood in the name of integration — the reader cannot be faulted for being reminded of the jottings — of fear, anxiety, violence, brittle peace, young love — made by another, slightly younger, girl in another besieged land.
The world still remembers those notes as The Diary of a Young Girl left behind by Anne Frank seventy-four years ago.