Rakeysh Omprakash Mehra on being a writer, director, producer
'Art finds a way through life's crevices, even if you set out selling vacuum cleaners'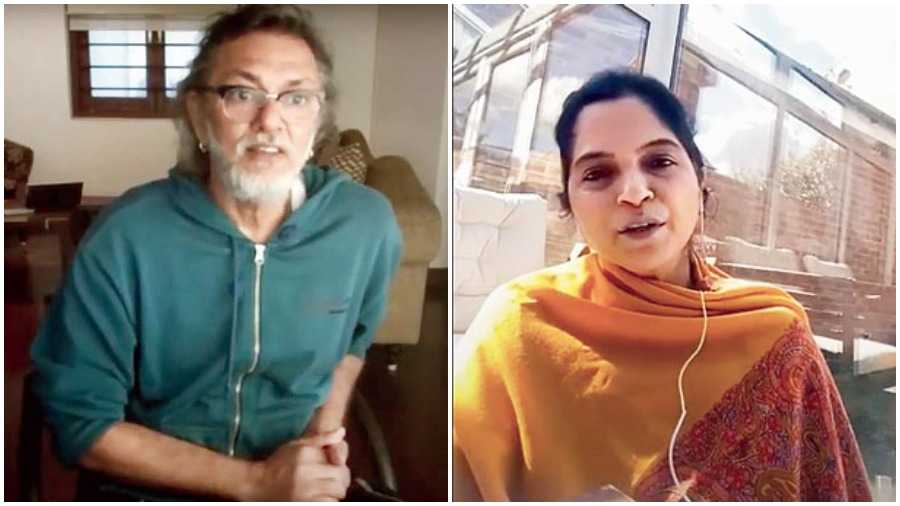 ---
Published 29.09.21, 12:38 AM
|
---
Carving his way into film-making from the world of advertising, Rakeysh Omprakash Mehra has given us stellar films that are steeped in history, nostalgia and most importantly social consciousness. His movies which include cult classics like Rang De Basanti, Delhi-6 and Bhaag Milkha Bhaag are always raising questions to society. His memoir, The Stranger in the Mirror, released this year and is co-written by Reeta Ramamurthy Gupta. In conversation with them was Rishma Gill, an Ehsaas woman of Chandigarh. Mehra and Gupta took us through their writing process, summing up a life that is being lived with adventure, art and a keen eye for details. The evening was being hosted by The Write Circle, a Prabha Khaitan Foundation initiative, in association with Shree Cement.
Speaking about the inception of the book, Mehra mentioned how the process had been organic. "Being a writer, director, producer, my life and work have fortunately been chronicled anyway through my movies. They remind you why you decided to make the film in the first place," he said. He spoke of his confusion and not knowing where he would be at any point of time in his life. However, Aks, his first film starring Amitabh Bachchan assured him that film-making was all that he wanted to do. "Even though I had made my first film, I didn't really know what cinema was. That's when I started reading a lot about my favourite movies," he said. His travels to London gave him access to texts on cinema history and he found himself drowning in the lives of Kurosawa, Fellini and more. This also led him to identify the gaping hole that lay in the publishing industry regarding Indian cinema and its makers. The thoughts that drove the director, the idea behind the writer's decision –– it was all missing. "Except for Satyajit Ray's films, there wasn't any literature available on my favourite films, like Pyaasa and Do Aankhein Bara Haath," he added. Letting his humility get the better of him, he speaks of wanting to document his "small body of work", which includes a National Award and an official entry to the Oscars by the Indian government.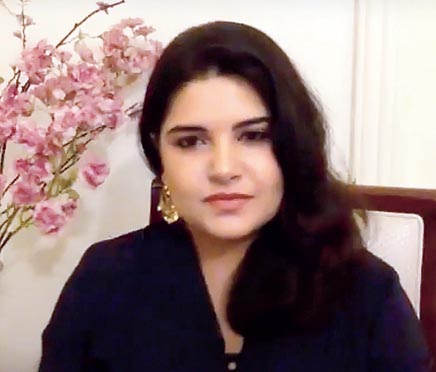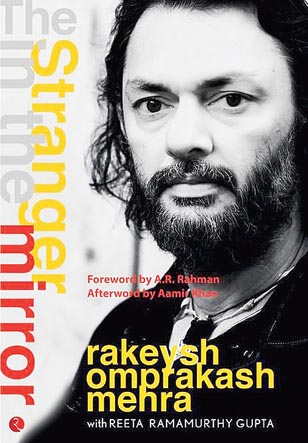 Reeta Ramamurthy Gupta spoke about the time the duo met. A campaign for the general elections urging youngsters to vote needed a strong voice. His moving and responsible work Rang De Basanti had released by then and Gupta decided that there could perhaps be no voice more pertinent to remove apathy towards voting in youngsters than Mehra's. That's how the two met in 2009 and collaborated now to write this book. Mehra reminisced his childhood years, chancing upon a record of Mughle Azam in Delhi's infamous Chor Bazar. "We spent a whole year listening to that record. Reeta ji has put it so beautifully in the book –– it became the lullaby of the Mehra family," he said. His father had once been an usher at a movie theatre and he believes that was perhaps how his love for cinema was born. "Our birthday treats would always be a cinema outing. Watching old classics like Do Beegha Zameen and Paakeezah in the old colonial film theatres of Connaught Place was the high point of our celebratory days," he said. Charting his life from his initial days of selling vacuum cleaners for Eureka Forbes to the global stage with his stories, Mehra's larger-than-life journey has been beautifully penned and weaved together in this book by Gupta. Catch the duo talk in detail about the book and a life that is being lived on the Prabha Khaitan Foundation YouTube page where the video of the session is being hosted.