Psychosocial distress and the mental well-being of women
Against All Odds: Psychosocial Distress and Healing Among Women links the social location of women to their compromised mental well-being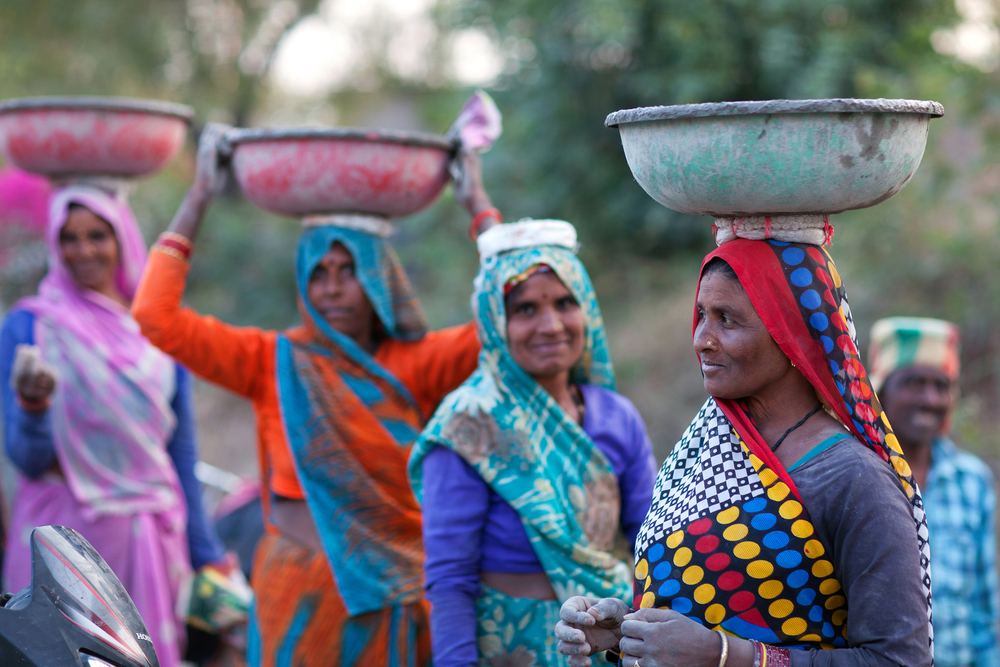 The primary concern of Mahima Nayar's work is the mental suffering of women, which is detrimental to their well-being
Picture by Shutterstock
---
Published 21.06.19, 01:50 PM
|
---
It takes much restraint to write about women who suffer without making their suffering an integral part of the aesthetic of that work. Writing about women and mental health issues is that much more challenging, particularly because of a dominant tendency from the last four decades, mostly in literary studies, to read the madness of women in fiction as rebellion or as political/sexual assertion. It is exactly this temperance that Nayar displays in her study of the psychosocial distress of women of Jahangirpuri emanating from their social location. The primary concern of Nayar's work is the mental suffering of women, which is detrimental to their well-being. Discarding the "medicalized" vocabulary of "mental illness", she uses the category of "psycho-social distress" in which a sociological reading of mental suffering and bio-psychological health is developed.
The book is divided into seven chapters, the first two constituting its main theoretical background. Exploring many debates about mental health, gender, urban life, globalization, anti-psychiatry, policies about mental health, Nayar systematically works her way to her argument, linking the social location of women to their compromised mental well-being. The "Dukhyari" women of Jahangirpuri, central to her study, enter in the third chapter. Nayar "screens" the women suffering from psychosocial distress and through focus group interviews and individual conversations, unpicks their narratives. Location literally becomes integral to these narratives in the densely populated urban resettlement colony north of Delhi. In Chapter 3, a respondent has a conversation with Nayar on the steps of a school for want of a private space even as she is wary that her husband would assume she was talking about him. Another respondent, elsewhere in the book, talks about how, if she were in a baraat, she would let others go before her in the procession. The narratives are reminiscent of Charlotte Perkins Gilman's "The Yellow Wallpaper", a short story written in the 1890s, in which the domestic space usurping women's private space and causing distress finds allegorical expression. While a few women talk about having no "space of their own", most of them speak of their illness or distress emanating from "chinta", an overwhelming worry about domestic questions. Anxiety is woven into the very fabric of their lives. As one respondent, Suraiya, says, while she reels from the weight of domestic worries, it is worry for her husband that keeps her from leaving him.
In the following chapters, Nayar describes how a neighbourhood marked by constant gang wars, violence, constrained incomes, and alcoholism among men account for this stress compounded with the absence of "safe" private spaces. The kinship structure itself causes distress as women take on most of the burden of work and decisions as well as worry about unmarried daughters, frugal finances, and myriads of other domestic issues. The distress also takes on the form of "possessions" for some, whereby it is attributed to extrasocial causes as described in Chapter 6. As discussed in the concluding chapter, the "Dukhyari" women seek help from a variety of sources like pirs, "private doctors", gynaecologists, the company of other women from private friendships to satsangs, pointing to their enduring agency.
A major impediment in this book is the constant insertion of theoretical debates and conceptual categories, even in the chapters based on fieldwork without any real engagement with them. The text as a whole could have done with more leavening, by integrating the conceptual framework with the empirical research. But the interviews are rich and the narratives cut through the theories cited. For example, a young woman craving physical intimacy talks about her loneliness in the colony and a pervasive mistrust of men saying, "Aadmi ki baat, kutte ki jaat aur ghhore ki laat par kabhi vishwas nahi karna chahiye". (A man's words cannot be trusted).
There is little resemblance between the distress of the "Dukhyari" women of Jahangirpuri and the unfettered insanity of women in Gothic fiction. If at all, Nayar's respondents have more in common with the ever-worrying Maurya from Synge's Riders to the Sea. By drawing attention to chinta, which permeates the world of these women, Nayar challenges dominant ideas about women's distress as "abnormal", and shows how worry and distress essentially belong to the realm of the mundane.
Against All Odds: Psychosocial Distress and Healing Among Women; By Mahima Nayar, Sage-Yoda, Rs 795