Paradise lost and found
Wheeler's story is a narrative of loss but also of emerging new selves, using displacement to locate oneself in the world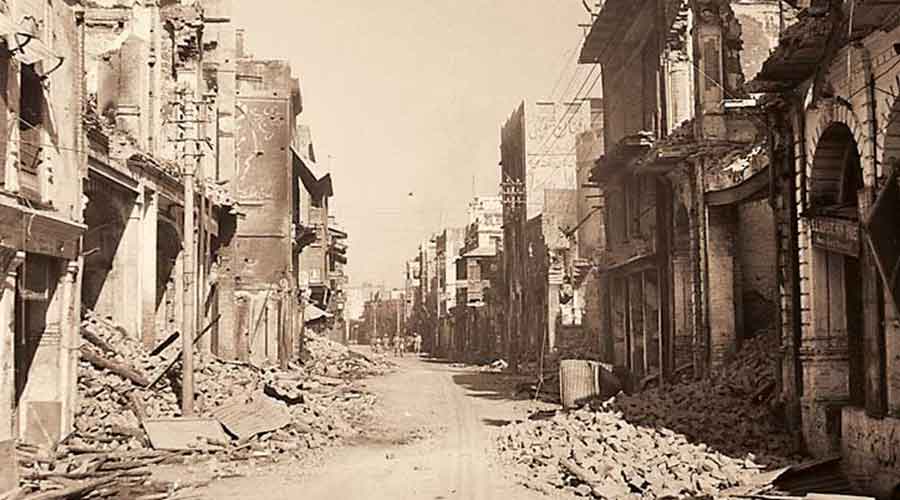 Representational image
(Getty Images)
---
Published 25.06.21, 01:27 AM
|
---
Book name: The Lost Homestead: My Mother, Partition and the Punjab
Author name: By Marina Wheeler,
Publisher, Price: Hodder & Stoughton, Rs 699
Marina Wheeler's condition of post-coloniality is interestingly layered, drawing her lineage from colonized India and Imperial Britain. I refer here to her parents, Kuldip Singh and Charles Wheeler, as also to her maternal grandfather, Dr Harbans Singh, who thrived under the British raj as a loyal subject — he was awarded multiple times — before being displaced overnight due to Partition. As in many refugee families that sought to bury their traumatic experience of the Partition, Wheeler came late to the story of her maternal family's Partition experience given the reticence of Kuldip, or Dip, as she was known. Therefore, The Lost Homestead performs myriad functions: narrating a Partition microhistory of both place (Sargodha) and family; the life history of a young Indian woman — married off due to the reduced circumstances of her refugee family — who starts to "spread her wings" after walking out of her marriage; a work of post-memory as Wheeler travels through contemporary India and Pakistan in search for the lost homestead; as well as a search for her own identity through her journey to discover her mother as Dip and experiencing, in tangible and intangible ways, her ties to India and Pakistan. Throughout the book, Wheeler refers to her mother as Dip, even as she refers to her maternal grandparents as Papa-ji and Bei-ji.
Literally, the lost homestead refers to Dip's home in Sargodha, located northwest of Lahore, in Pakistan's Punjab — a "lavish mansion", with fields of narcissi, mulberry bushes, vineyards and orchards. This was Dip's "paradise", lost and, unfortunately, demolished by the time Wheeler visited Sargodha, unlike Rushdie's lost home that stood preserved in "glorious Technicolour" (Imaginary Homelands). The Punjab in the subtitle refers to undivided Punjab, particularly the area to the west of the Chenab, where Dip's family was based prior to Partition. Post-Partition, the family settled in Delhi after the death of Dip's brother, Bakshi, in a sanatorium in Kasauli in June 1949.
The palatial home that the seventeen-year-old Dip was married into — the groom was a son of Sir Sobha Singh and Khushwant Singh's youngest brother — did not return to her in any measure the lost paradise. It is only after she walked out of the sterile marriage that she started to grow into her own person, making friends, finding jobs in Bombay and Delhi, which led to her introduction to Charles Wheeler, BBC's Delhi-based South Asia correspondent, who she went on to marry in 1962. Subsequently, she lived in Berlin, Washington DC, Brussels and, eventually, in West Sussex, England, where she built with Charles the paradisal Garden Cottage. But there was more to Dip than the life she had with Charles. Apart from her knowledge of Hindi, Urdu, Punjabi and English, Dip became fluent in German and learnt Russian. She also took a degree in Experimental Psychology and worked as a researcher with Amnesty International for nearly two decades.
Taking further the task of recovering personal Partition narratives begun in the 1990s by scholars like Urvashi Butalia, Ritu Menon, Kamla Bhasin and Jasodhara Bagchi, Wheeler's complex but eminently readable narrative assumes the difficult task of reading Indian (and Pakistani) and Punjabi history as it unfolds and shapes the history of a family and an individual. It is a narrative of loss but also of emerging new selves, using displacement to locate oneself in the world. Finally, in an otherwise excellent book, one wishes that some glaring omissions and errors, factual and historical, had not crept in.