On being born a Muslim in India
This session at Tata Steel Kolkata Literary Meet saw Ghazala Wahab touching upon the complexities that mire the lived realities of being a 'musalman' in India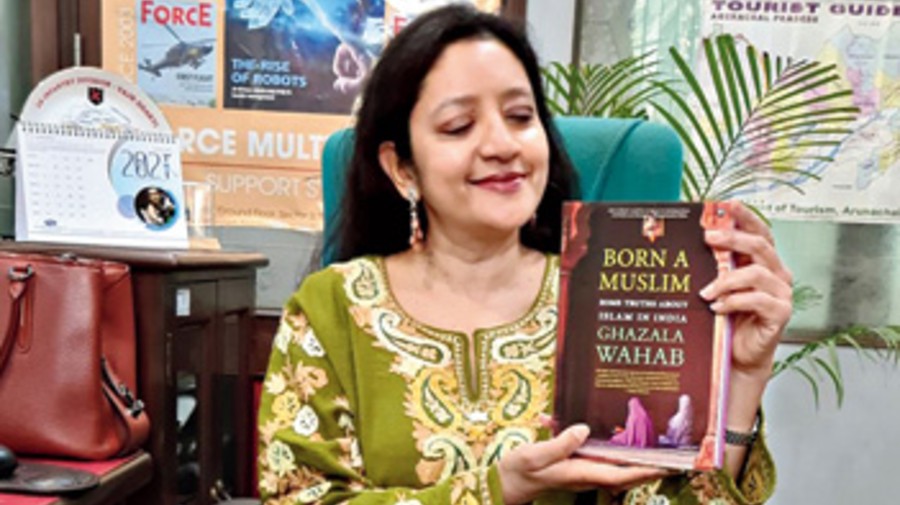 ---
---
The session 'Born a Muslim' by Tata Steel Kolkata Literary Meet saw Ghazala Wahab, executive editor at Force, and co-author of Dragon on Our Doorstep: Managing China Through Military Power with Pravin Sawhney, in conversation with Avik Chanda, Founder, and CEO of NUVAH ELINT LLP, author, columnist and business advisor. Beginning with a virtual launch of Ghazala Wahab's latest book Born a Muslim: Some Truths About Islam in India, the session gave way to an engrossing, revealing, and in many ways thought-provoking discussion on the book, touching upon the complexities that mire the lived realities of Muslims in India. Tuning in, The Telegraph brings you excerpts:
On the impediments to the economic growth and development of Muslims in India
Outlining numerous factors that have adversely impacted the economic growth and development of Muslims in India, Ghazala explained how poor access to education and systemic prejudice at entry-level jobs have restricted the absorption of Indian Muslims in the mainstream employment sector, more so in private sector jobs. "Only 2.6 per cent of Muslims are in senior-level jobs, but even in technical jobs, like that of an engineer, they do not draw a salary equivalent to a non-Muslim. This has caused a growing disillusionment among Indian Muslims with the whole education sector. Many of them are self-employed, mostly in unorganised sectors, such as medium and small sector or under-employed in the family business," she said.
The leather and cattle industry that disproportionately employs a large number of Muslims, especially in Uttar Pradesh, took a hit after the government's blanket restriction on the cattle trade. The ban, compounded with stray incidents by cow vigilantes, further caused several Muslims from Uttar Pradesh to move to West Bengal for an alternate business.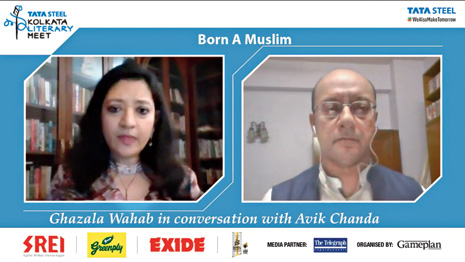 On challenges in the education of children from a traditional Muslim background
Among many things, the traditional historical factor of Quran literacy as being the only education needed for life and even the afterlife, held back Indian Muslims from a secular education. "This disinterest in secular education is the reason why Syed Ahmad Khan faced challenges when he founded the Aligarh Muslim University. There is also a legacy of violence that has sparked prejudice and insecurity. So a lot of Muslims fell back in areas in ghettos, where there is over-dependence on semi-literate or under-qualified teachers within the community because good non-Muslim teachers are afraid of coming to Muslim areas," she said. Adding to this, the flawed Indian education system that lacks an updated curriculum providing the skills that are needed for the dynamic employment industry makes it even more difficult for children from marginalised, or semi-educated backgrounds to keep up with the skills matching industry trends.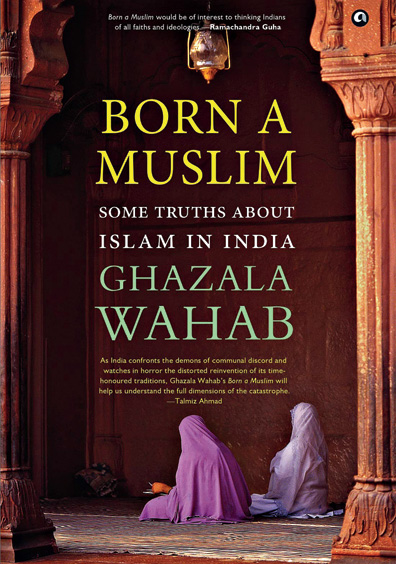 On the scope of young Muslim girls to break through into better education and career options
Ghazala revealed that the majority of Indian Muslims are engaged in the media, performing arts, publicity, entertainment, or mass communication. Certain communities among the Indian Muslims have succeeded in achieving reasonable upward mobility, ushering in a lot of change in the media industry, which has a remarkable number of Muslim girls. "Muslim girls, women from certain economic backgrounds have been able to move out, study, live on their own, and lead very progressive modern lives, but their number is very small compared to the lower middle class and middle-class women who come from a probably less privileged background. Privilege is determined by financial situation plus a caste system. The working-class Muslims are skilled carpenters, painters, and mechanics and there are further lower castes that are into the cleaning business. So the prospect of this caste moving upwards is bleaker. For third or fourth-generation educated people, moving from hometowns to cities is much easier, but for a first-generation university-goer, it is tough," she said.
Looking on at young Muslim women for helming progress and positive changes in society
The stimulating session concluded on an aspirational note of looking on towards a future led by progressive young Muslim women who would strike the right balance between their faith, their dreams and ambitions in effecting a positive impact in society and the world at large.
"There is no contradiction between studying a regular secular subject and practising faith. Your faith ultimately is a very personal thing between you and your God. But your obligations to society and raising people who will contribute to society in a meaningful way are far greater. We mustn't forget that religions, after all, came up and laid down a code of conduct so that societies could function in a sensible, organised manner so we could learn to co-exist, without harming each other's interests," Ghazala signed off.