'Exciting Times' gets an Indian launch
Naoise Dolan's debut novel is replete with money, sex, contradictory emotions and a whole lot of love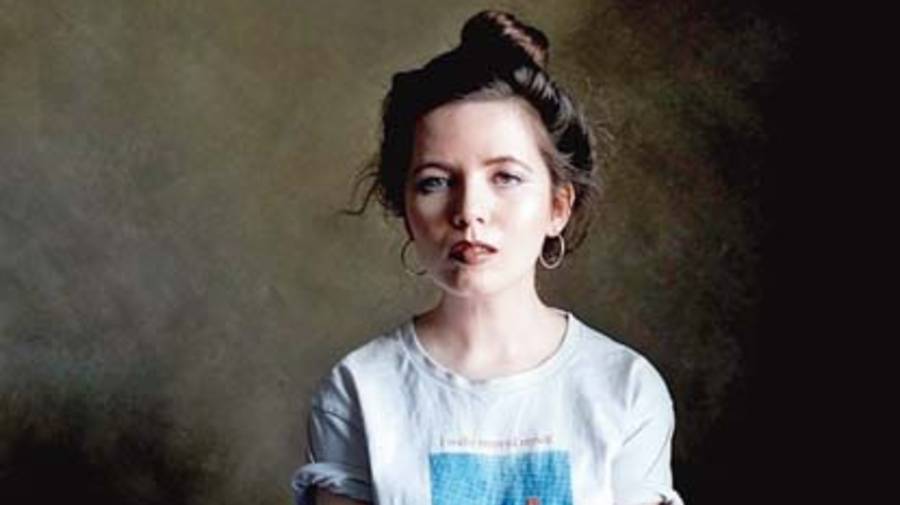 Naoise Dolan
File Picture
---
Published 23.06.21, 10:06 PM
|
---
Naoise Dolan's debut novel last year arrived with a name that begged equal parts curiosity and disinterest. Exciting Times (Hachette India; Rs 599) has now launched in India, brimming with contradictions and confusions in the mind of the Irish protagonist Ava. At 22, Ava is on a gap year travelling through post-secession Hong Kong, teaching English to kids of rich parents, while manoeuvring a relationship with an affluent, British investment banker, Julian. Their relationship is a power play that belies the wisdom of a 22-year-old. "I am good at men", claims Ava but is consumed by Julian's inability to say that he loves her. She questions her decision to live in his immaculate apartment without paying rent and imagines the squalor that her meagre salary can afford. "Staying in his flat was probably a rupture from the capitalist notion that I was only worth something if I paid my own way economically. Or maybe it made me a bad feminist" she thinks. Sustaining their relationship is convenience of companionship and the smart quips that keep them on their toes, second-guessing each other and more so, themselves. It is in Julian's long absence for work that Ava grows close to Edith, another 22-year-old girl and begins the second part of the three-part book.
Hailed as the successor to Sally Rooney, by descent, age and the essentiality of romantic love, Dolan appears more like the bashful younger sibling to the Booker long-listed author who too debuted at 28. The three parts of the book is named Julian, Edith and Edith and Julian but this is no welcome to a contrived threesome. Here, the contriving happens in our heroine's mind. The shrapnels of emotional conflict within Ava is correctly portrayed through the use of language both as a tool for expression and commentary on social, class, religion and gender structures. As Ava continues teaching English, the semantics of the language help highlight a hierarchy in a borrowed language. "If the Irish didn't aspirate and the English did then they were right, but if we did and the English didn't then they were still right. The English taught us English to teach us they were right", she questions of her Irish descent.
Self-exploration within and outside forms the crux of this bildungsroman as she repeatedly asks herself and once out loud to Julian "Why do you like me?" To which his reply is "Who said I like you?" She draws strength from his nonchalance to dare to pick up her phone asking Edith out to watch another play with her even though she can't afford it and doesn't enjoy out much either. It is also this nonchalance that allows her to hide Julian's role in her life from Edith. Set in our times where stalking a crush on Instagram and liking their old picture by mistake is a sign of professing romantic interest in a person, the emotions conveyed remain age-old and practised.
Dolan is sharply critical of the TEFL degree-boasting white people who feel consumed by their saviour syndrome while backpacking through South Asian countries, teaching the language of the colonisers to the formerly colonised. This continuation of a colonised mindset and the efforts to break free from it by winning from within, strikes a chord amidst the finding and traversing of romantic love. Witty in parts and effectively humorous in others, Dolan's crisp writing is testament to a generation who express better when engulfed by a paucity of space and time. Emotions too need to be to-the-point even if you are holding a sea within you, we realise. Sharp is the only word that comes to mind while diving into Naoise Dolan's Exciting Times. She keeps the promise to her readers about the book –– the one she makes while naming it.