Memory, narrative and hope
Language of Remembering provides a comprehensive account of memories associated with the historical event of partition and its "second-hand" understanding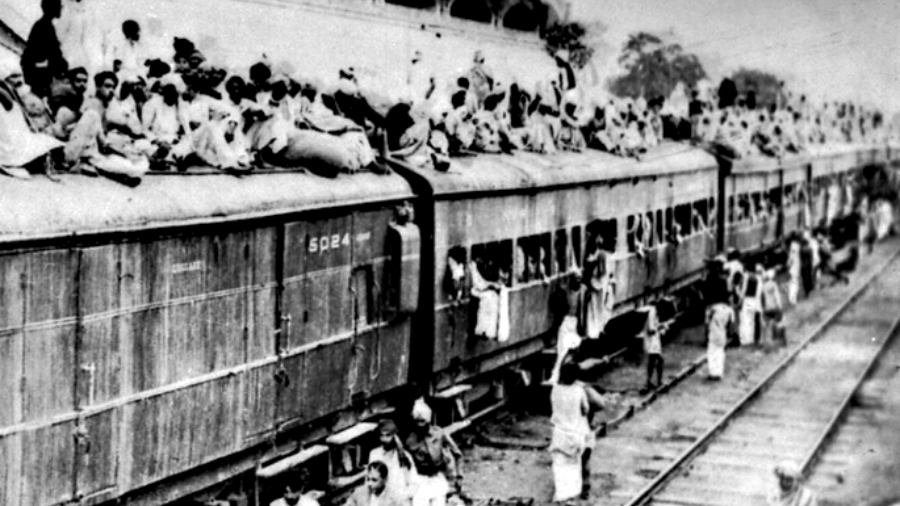 ---
Published 12.08.22, 03:18 AM
|
---
Book: In The Language Of Remembering: The Inheritance Of Partition
Author: Aanchal Malhotra
Publisher: HarperCollins
Price: Rs. 799
Deliberating on the difficulty in gaining access to personal memories of Partition that have been sidelined or lost over the course of time, consciously disremembered, and even consumed by years of silence, Aanchal Malhotra's book draws upon storytelling and conversations as providing an important space for not only remembering trauma, fear, loss, and longing as experienced by Partition survivors and shared by successive generations but also for reimagining hope.
Going beyond the popular narratives of violence, In the Language of Remembering provides a comprehensive account of memories associated with the historical event and its "second-hand" understanding. Dwelling not only on the lived experiences of angst and uncertainty but also on friendship, sacrifice and love, this work is a remarkable attempt by the author, recounting personal and cultural meanings of relatedness and identity through remembrance, carrying on from her discussion on understanding Partition through material objects that travelled with the survivors in her earlier book, Remnants of a Separation. Accordingly, the chapters in this book have been divided to give space to the diverse emotions highlighted in the course of the stories presented, recollecting experiences not only in India, Pakistan and Bangladesh but also in Burma and Afghanistan and extending over to the South Asian diaspora. Political boundaries remain less prominent in these conversations that bond beyond borders to reminisce about the places left behind and dwell on the ties severed and the hope that remains. These narratives depicting different locations, times, generations and emotions shift the established differences to the background, thereby allowing the diverse experiences to be visually and viscerally woven onto the broader tapestry of Partition.
Belongingness, as traced through the idea of an ancestral land, the ownership of material objects, internalisation of food habits interspersed with memories of childhood, reverberates not only in the identity of the individuals who personally witnessed the Partition but also in the emotions of longing expressed by second and third generations who continue to trace a connection with the places in which their ancestors were born. Memory allows one to travel back to a distant past that continues to shape the sense of belongingness of the successive generations of Partition migrants. Belongingness for them is, then, not just defined in relation to a definite place but to acts of remembrance, accumulated and passed down through time and expressed through language, art, culture, and stories. These memories become the only way of holding on to that identity connected to one's ancestral past and to the childhood of their ancestors. What echoes strongly in these personal accounts throughout the book is the importance of empathy and the power of the shared cultural heritage in the region. Through these, Malhotra hopes for a humanistic understanding and "a conversation of rebuilding" that encourages peace between the countries.