Kritika Pandey, winner of the 2020 Commonwealth Short Story prize, on her winning entry the Great Indian Tee And Snakes
A chat about, but not limited to, the telling, kaleidoscopic story of love between 'the boy in the white skull cap and the girl with the black bindi'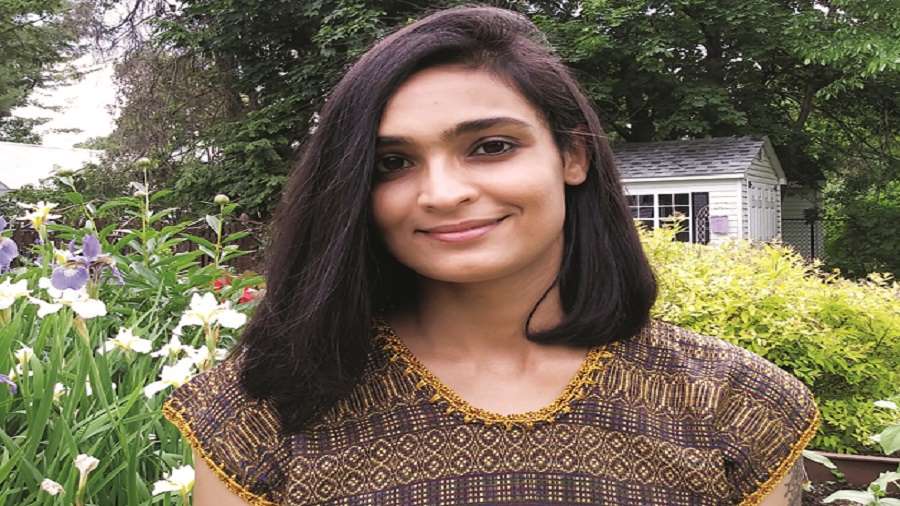 ---
---
Jharkhand girl Kritika Pandey, a Pushcart-nominated writer and a graduate of the MFA for Poets and Writers at the University of Massachusetts, Amherst, brought pride for every literature lover by winning the overall 2020 Commonwealth Short Story Prize for her short story The Great Indian Tee and Snakes. The Short Story prize recognises the best unpublished as well as translated work of short fiction in the Commonwealth.
Kritika is a recipient of a 2020 grant from the Elizabeth George Foundation, and has also won the 2020 James W. Foley Memorial Award, the 2018 Harvey Swados Fiction Prize, the 2018 Cara Parravani Memorial Award in Fiction, and a 2014 Charles Wallace India Trust Scholarship for Creative Writing at the University of Edinburgh. Her writings have been published in Granta, The Common, The Bombay Literary Magazine, Raleigh Review, and UCity Review, to name a few.
We caught up with the 29-year-old nonconformist, activist and self-confessed biggest fan of Clarice Lispector and Manto, for a chat about, but not limited to, the telling, kaleidoscopic story of love between 'the boy in the white skull cap and the girl with the black bindi', who are caught in the barbed wires of gender, religion, class, culture, caste and more in The Great Indian Tee and Snakes. Excerpts.

How do you contemplate the kinds of entries pooled in for the Commonwealth Short Story Prize over the years?
Well, a lot of the countries in the Commonwealth have old established traditions of oral storytelling that have community engagement, and not as much of Western-centric, written storytelling, but I grew up in the context where written storytelling traditions were most important.
Having said that, among the entries that come in for the Commonwealth Short Story Prize, I've read many beautiful stories from the Caribbean writers, such as the The Sweet Sop by the Trinidadian writer Ingrid Persaud and Kevin Jared Hosein's Passage. So, I was very fascinated and impressed by this short story competition that is actively looking to highlight the diversity within the English-speaking world, such as the unique English used by the people of the Caribbean, because their English is not the English of the British people.
I also remember reading the entry Radio Story by Anushka Jasraj in the magazine Granta. It's still a rare phenomenon for people from the Global South to think that yes I belong to one of these stories — Anushka's story did that to me and I felt like okay, this is where I can also participate.

How do you read your winning story, The Great Indian Tee and Snakes, yourself?
This is a story of love but not necessarily a love story as it explores the relationship between a young girl and boy in the context of Indian society, wherein mostly, they hardly get to talk to each other. It's also about the girl's interiority and her experience of moving through the world in a female body.
I wrote from the third-person point of view, which is not omniscient (and no point of view is omniscient), because I was writing about a working-class girl, about whom I don't know almost anything at all, so it's my understanding of what her world could possibly look like. There's a race element to the story. And there's also the image of the face of the new prime minister looming large everywhere, which I have self-consciously tried to make very Orwellian—people popping up everywhere, wearing masks of his face with tiny holes for eyes, which is actually quite creepy! (Laughs)

How do you pick the subjects and characters of your stories and what is your writing process like?
For this story, there was a spate of disturbing incidents of mob lynching in Haryana, Rajasthan and Uttar Pradesh in the background that I was hearing about. But, in 2018, Junaid, who was of my brother's age, was stabbed in a train and then, Tabrez Ansari, the 24-year old young man was lynched very close to my house. I knew then that this was when a storyteller had to say something through art and it had to be me at that point because I am from Jharkhand.
The image of the girl sitting on a park bench came to me first; a girl trying to fall in love because a guy she loves, she cannot be with for various reasons — as if love was a physiological process that you could will yourself to. I still don't know how I write what I write, but I don't solely rely on inspiration. If you are an artist in a capitalist world, you cannot rely on inspiration, that's such a pretentious approach to your art. So, I write every single day whether or not I'm inspired. If it's not working, I'll edit, I'll re-edit and revise to get to that stage.

How would you position yourself as a postcolonial, Hinglish writer?
When I told my father that I wanted to become a writer, I was not thinking in terms of positioning myself, but to do what I want to do, and what I do best. Hopefully, sooner than later, there will be more writers from the small towns and cities in India who represent a whole new reality which has not been represented yet in the English Indian writing, who will write in English but not about the metropolitan cities. I don't belong with the south Delhi, south Bombay writers because there's an immense social capital for writers and artists from those places, and it's easier for them to break glass ceilings that I had to break all on my own.
There's this oft-used phrase in the West — 'diversity among diverse communities '— you can feel the culture shock when you go from
Ranchi to Delhi; people look at you like 'wow, she's talking in English and listening to Pink Floyd and she's from Ranchi'. Such experiences unsettled me, I decided that I'm going to be very unabashedly from Ranchi, from Jharkhand because there are so many people living in rural Jharkhand who are going through struggles, fighting their battles, something that has not been amply represented in pop culture. So who is going to write the literature that represents them? If I have the privilege to do it, I will do it.

How do you negotiate the multi-layered context of your stories for global readership?
In The Great Indian Tee and Snakes, I included Beyonce to make it a global story, because there are global elements to the local life of people in Jharkhand — people from small towns in India are aware of her and the popular icon that she is, and so are my global readers including my friends in Rwanda, or in Chile or Argentina, and my friends in the global North. They all will read this story and will say that it's adorable that this girl wants to be like Beyonce!
When I was in a potluck in the US, I took mini samosas with some dhania chutney and my friend from Rwanda picked one and identified it accurately, making me realise that samosas have a more global appeal than the other Indian snacks, and I put them in the story. These are some of the decisions that you have to make in order to make your story more global.