Remember the ghosts of horrors past
Between 1940 and 1945, approximately 1.1 million people lost their lives at Auschwitz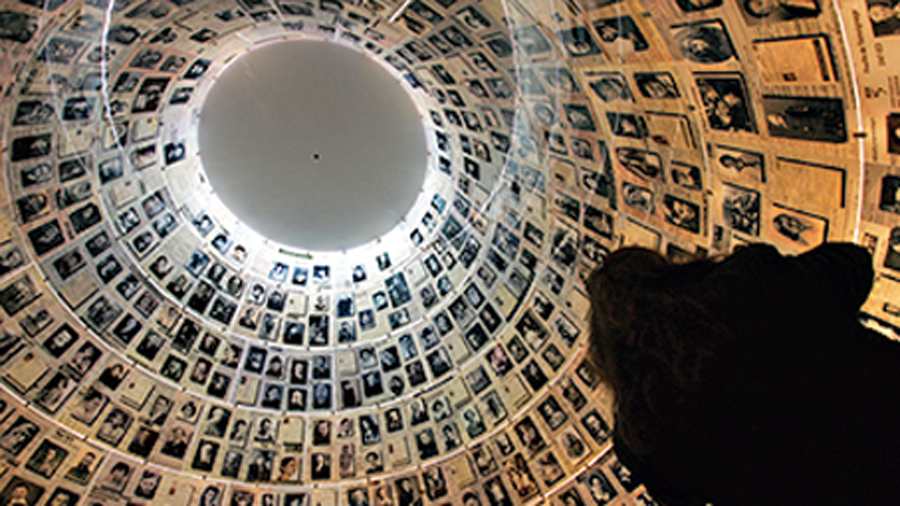 Yad Vashem, Israel's official Holocaust memorial, Jerusalem.
Getty Images
---
Published 29.01.21, 12:25 AM
|
---
On January 27, 1945, when the Soviet soldier, Ivan Martynushkin, and his unit arrived at Auschwitz, they had little idea what they were walking into. Auschwitz, a Nazi internment camp located 37 miles west of Krakow, was eerily silent. As the troops scoured the grounds, they noticed people "behind barbed wire". Soon they were met with thousands of bewildered prisoners, sickly and emaciated, who greeted them with kisses and embraces. After nearly five years of hell, Auschwitz had at last been liberated. 
Between 1940 and 1945, approximately 1.1 million people lost their lives at Auschwitz. At the time of its liberation, only about 9,000 remained. Primo Levi, one of the most eminent chroniclers of the Holocaust, was suffering from scarlet fever and lying in a camp hospital when the Soviet army arrived. He would later write that the men in uniform could neither greet the prisoners nor smile: "they seemed oppressed not only by compassion but by... the feeling of guilt that such a crime should exist." Soon hospitals were set up, and for months the Polish Red Cross laboured to save the inmates. About 7,500 survived. 
In the years following the Second World War, survivors began to memorialize their experiences of the concentration camps. Many like Charlotte Delbo, as she writes in None of Us Will Return, were "not sure that what [they] wrote is true". Nonetheless they wrote. At least 54 memoirs were published between 1945 and 1947. Recognizing the importance of "bear[ing] witness for the dead and for the living", Elie Wiesel wrote extensively on the horrors of the Holocaust. So did Wladyslaw Szpilman, Olga Lengyel and Jona Oberski. The complexities of the Shoah — the Hebrew term for catastrophe that specifically refers to the killing of nearly six million Jews in Europe by Nazi Germany and its collaborators — were brought to light by Chil Rajchman's The Last Jew of Treblinka, which captured the plight of the sonderkommandos — work units made up of death camp prisoners — who were left with no choice but to aid the SS guards at the camps. 
The enduring lesson of the Holocaust has been that State-sponsored persecution and murder of a people is not possible without the complicity of religious, educational and political institutions. Neither were the horrors at Auschwitz and other concentration camps, as Hannah Arendt writes in Eichmann in Jerusalem, perpetrated by a group of exceptionally evil individuals. 
As we complete 76 years of the liberation of Auschwitz — January 27 was Holocaust Remembrance Day — we find ourselves in a world deeply divided along racial, religious and political lines. There is a global rise in right-wing populism, with India, too, displaying signs that foreshadow fascism. 
The importance of the Holocaust lies not in facts but in inculcating values of tolerance, free speech and human rights, qualities that were in short supply during those fateful years. But as India builds detention centres and enacts discriminatory citizenship laws, the parallels with totalitarianism are stark. It was hoped that the collective memory of a genocide would serve as a blueprint for the future. But in an increasingly fraught world, one can't help but wonder if the lessons from Auschwitz encrypted in Holocaust literature have been learnt at all.