Iridescent yarn
Marco Moneta's book is primarily based on Nicolo Manucci's chronicles of the Mughal court, the Storia do Mogor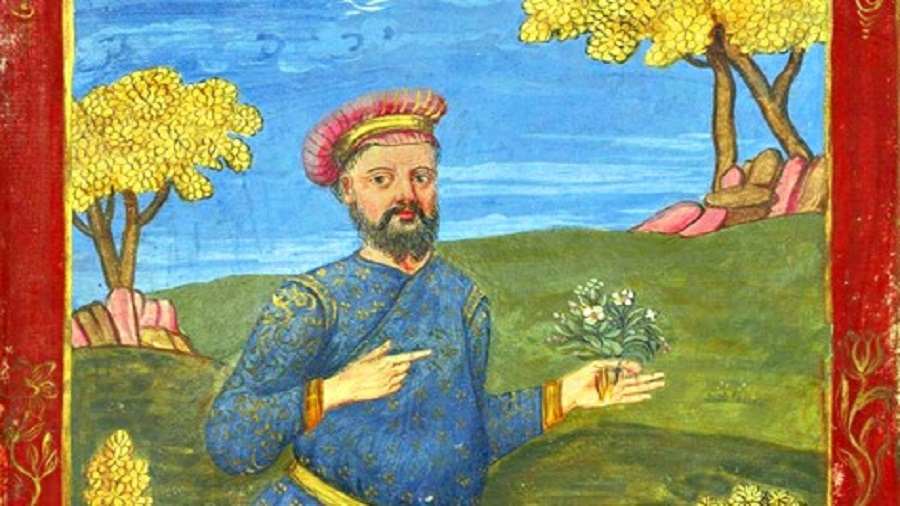 Though richly detailed, the key drawback of this book is that Moneta's voice cannot always be told apart from Manucci's narrative.
The Telegraph
---
Published 20.05.22, 02:31 AM
|
---
Book: A Venetian At The Mughal Court: The Life and Adventures of Nicolo Manucci
Author: Marco Moneta
Publisher: Vintage
Price: ₹699
A phantom boatman in one of Premendra Mitra's stories from the last century effortlessly mixes Portuguese in his boatman's dialect, telling his passenger the tale of how his father came to the region around the seventeenth century. The character, spoken of as a descendant of the 'firangi harmad', is a nod to the history of the Portuguese adventurers and privateers in Bengal and some of the ensuing Portuguese-Bengali entanglements. Stories of such entanglements with 'other cultures' have an appeal that has been tapped by historians as much as by writers of fiction, allowing them to speak of a past from a point of view which is not encumbered with categories like the 'colonial'. The European presence in early modern India is a theme that in recent years has fomented a very crucial discussion about approaches that govern historiographical practices. The existence of 'Franks' or firangis in a pre-colonial subcontinent, ensconced in various regions of India as missionaries, travellers, courtiers and so on, makes for the envisioning of a connected world, not entirely understandable within the ambit of 'empire'. Marco Moneta's book, which is based on a real-life individual, Nicolò Manucci, reveals something of this widely enmeshed world.
Manucci is a compelling figure whose trajectory is a testament to the dynamic networks, allegiances and tensions making up the Mughal court. A mere boy when he arrived in India, his very life reflects the structures of opportunity in India at the time. Like Mitra's 'harmad' ghost, he stands out as a lonely figure on seventeenth-century Indian soil. Unlike Europeans who came as missionaries, pilgrims or traders, Manucci came alone, a semi-literate young man who made his fortune in the land where he stayed yet did not settle in. Starting as an artilleryman in Dara Shukoh's service, afterwards he served Prince Shah Alam for many years as court physician despite his lack of formal medical training. The first part of the book, displaying the breadth of this colourful trajectory, details Manucci's tenure at the Mughal court. The second part commences from his time at Fort St. George, or Madras, after he left service to Mughals. In his later years, Manucci worked as an intermediary for the English as well as the French, given his familiarity with Mughal protocol, his knowledge of languages, and his protean identity as Venetian.
The book is primarily based on Manucci's chronicles of the Mughal court, the Storia do Mogor. Though an oft-resurrected figure in works of scholars like Sanjay Subrahmanyam, Moneta's generous engagement with Storia allows one to have a larger picture of the period, revealing pockets of the seventeenth century from Manucci's point of view. The translation by Elisabetta Gnecchi Ruscone is not heavy and keeps a lively pace. An example is one rather vivid anecdote about the young Manucci who, upon landing in Surat, sees everyone around him spit red and surmises "some strange and very common disease" until someone explains the practice of betel-chewing. Fleeting visuals of quotidian life mingle with his impressions of political flux in India with Shivaji's power on the rise, conflicts within the Mughal court, and those within the Europeans. It renders visible other characters who embody histories of entanglement, such as Sarmad Shaheed, the Armenian Jew who became a Sufi sage.
Moneta's book, featuring annotated excerpts from Storia, reminds one in some ways of a project undertaken by some historians to translate the I'jazi Arsalani  — a collection of letters of an eighteenth-century Swiss soldier. Though richly detailed, the key drawback of this book is that Moneta's voice cannot always be told apart from Manucci's narrative. The author ends up buoying the narcissism that Manucci exudes. It could have been a fertile terrain for a conversation on the very connections that might provoke readers to rethink conventional historical categories used for seeing medieval India. However, the author's emphasis on accidents, 'choice' and enterprise makes this account read like an impossible and iridescent yarn where everything around Manucci, including the time he inhabits, is converted to something like charisma.