Into other realms
The book is contemplative interrogation of notion of paradise in all its layers — theological, cultural, philosophical and spatial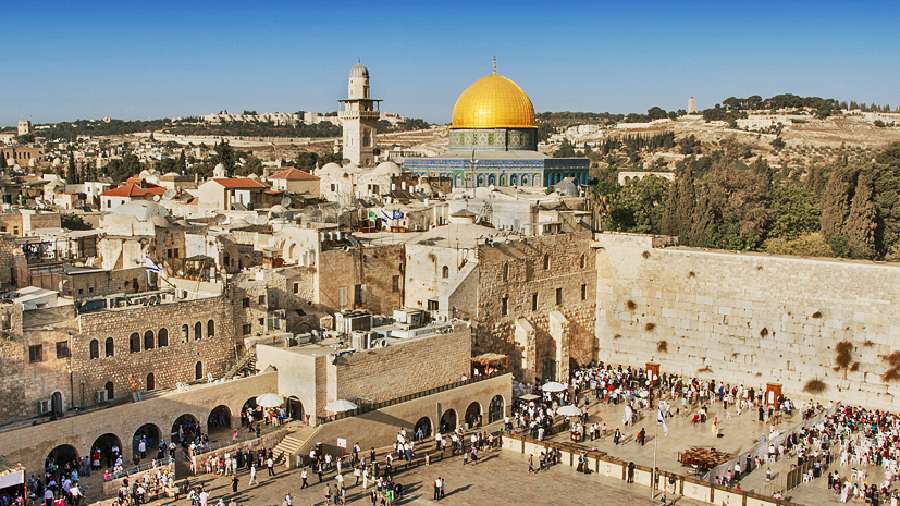 ---
Published 10.03.23, 06:56 AM
|
---
Pico Iyer's peripatetic self has been a gift to his readers, enabling them to reach, riding piggyback on the sojourner, elusive corners of this world. But Iyer's journeys are not the kind that confirm "travel-agent arcadias", as he quipped in a recent interview to this paper. Readers who had followed Iyer into Castro's Cuba, incandescent in its inconsistencies, or to those places that had fallen off the map — these two works are among this reviewer's favourites — would be aware that his wanderings are simultaneous explorations of realms physical and mystical, of worlds out there and within, the duality marking, among his other books, Autumn Light, The Man Within My Head and even Abandon, a novel. The Half Known Life, an equally contemplative interrogation of the notion of paradise in all its layers — theological, cultural, philosophical and spatial — is a compelling exploration of the possibility of paradise as a place which can, as Iyer said in that interview, "withstand real life and is open to all".
In his depiction of the Garden of Eden — the paradise that mankind lost — Raphael, one of the pioneers of High Renaissance, did not forget to insert the serpent. The shadow of the figurative creature falls on many of the settings that Iyer travels to — Iran, Jerusalem, Sri Lanka, Varanasi, Ladakh, Kashmir and, most interestingly, Broome in Australia — places made, unmade and remade by contestations that are political, religious and ethnic as well as scarred by the forces of nature. Iyer's descriptions of the rage of the elements — and perhaps of the aboriginal people — in Broome convey a sense of primal fear and exclusion that is most engaging. "I began heading back to my motel along the eerily deserted roads… The wind roared in my ears, whistling through the shells of beatup cars parked — or abandoned — next to homemade shacks along the way. The ocean was a turquoise plate not far away… And then my heart began to pound as some figures emerged from their shacks and started walking towards me… It didn't really matter which of us, if either, was in the wrong. This wasn't my place and it had been theirs for six hundred centuries or more."
Paradise, unsurprisingly, is a broken place. Jerusalem, "a riot of views of paradise overlapping at crooked angles…", typifies the lost realm. Trespassing comes with attendant risks. Yet, Iyer refuses to yield to despair. In fact, The Half Known Life underlines the need for the continuation of our individual trysts with — and search for — that sacred, shadowy place to understand and, hopefully, embrace the possibilities that lie in it.