India's desolation row
Bose chronicles the evolving ground reality in Kashmir after the abrogation of Article 370 and the result is by far the most objective account of today's Kashmir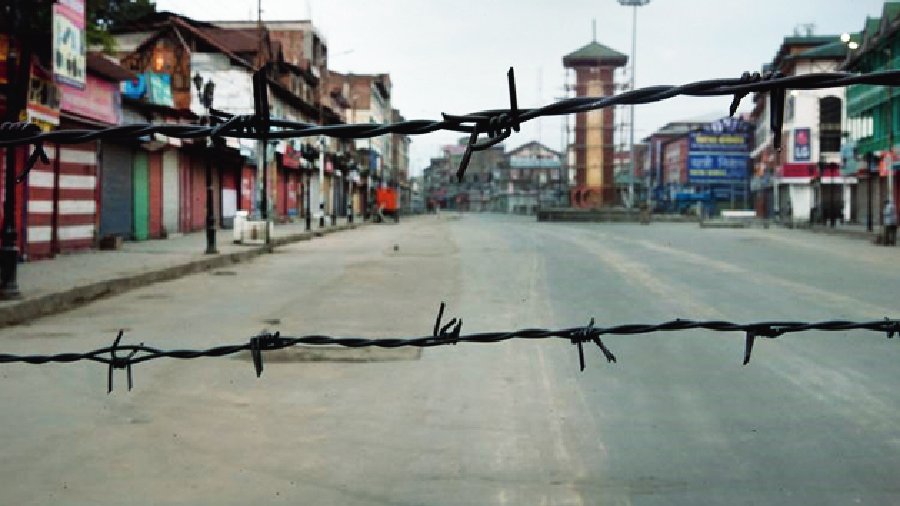 ---
Published 22.04.22, 12:34 AM
|
---
Book: Kashmir at the Crossroads: Inside a 21st-Century Conflict
Author: By Sumantra Bose,
Publisher: Pan Macmillan,
Price: Rs 699
In 1994, Sumantra Bose visited Kashmir for the first time as an adult to learn about the conflict in the region as part of his studies at Columbia University.  Kashmir then was rife with murder and mayhem. Travelling through the region was a fraught proposition. There was every possibility of running into a cross-fire, bomb explosions, security checkpoints or identification parades.
For a student to venture into this tumult to pursue his research was remarkable. Bose travelled across the Valley to understand the situation, an effort that resulted in his first book on the region, The Challenge in Kashmir, an authoritative account of Kashmir in the 1990s. Since then, he has made 20 visits to the region and it is only fitting that one of the books to appear about the prevailing situation in the Valley since the erasure of Jammu and Kashmir's autonomy is his.
In Kashmir at the Crossroads, Bose chronicles the evolving ground reality in Kashmir after the abrogation of Article 370. Reading the book, it is difficult not to acknowledge that it is by far the most objective account of today's Kashmir. That said, some narratives about the move by the Bharatiya Janata Party on Article 370 have been uncritically reproduced in the book. One such narrative is that the revocation of Article 370 was the outcome of the BJP's push to fulfil its long-standing ideological agenda and electoral promise. But the BJP did not stop at reading down Article 370: it has gone about executing a minutely thought-through plan that seeks to remake the region by redrawing J&K's electoral map and altering its demography. Thus, the revocation of Article 370 comes across as less of a fulfilment of an ideological goal and more of an ambitiously-envisioned alternative settlement formula for Kashmir.
As for Pakistan, Bose traces its inaction following India's Kashmir move to that country's lack of options. "Going to war with India was not an option. The other possible path — to once again escalate sub-conventional warfare in Indian Kashmir by deploying cadres of Pakistani jihadist groups — was also fraught with risks and effectively a nonoption," writes Bose. One reason for this, Bose explains, is that Pakistan is on the 'grey list' of the Financial Action Task Force that monitors nations suspected to be hubs of terrorism-financing. Police data reveal a drastic reduction in the influx of foreign militants. Pakistan has also reinstated the 2003 ceasefire along the Line of Control. Was FATF a constraining factor?
Where do we go from here? As always, Kashmir is too volatile a place to predict what comes next. The protean nature of armed violence or civilian uprisings makes them sneak up unexpectedly. Bose rightly points out that an escalation of the conflict could be triggered by one of the following factors: a major insurgent strike in Indian J&K, large-scale deaths of protesters in the Valley, or a mass-casualty terror attack on India.
For now, New Delhi has managed to put a heavy lid on a smouldering cauldron. The only way to keep it from erupting is the permanent siege imposed since August 2019.