Historian recalls tryst with Moscow
Sebag Montefiore on doing something different while writing history that is readable by anybody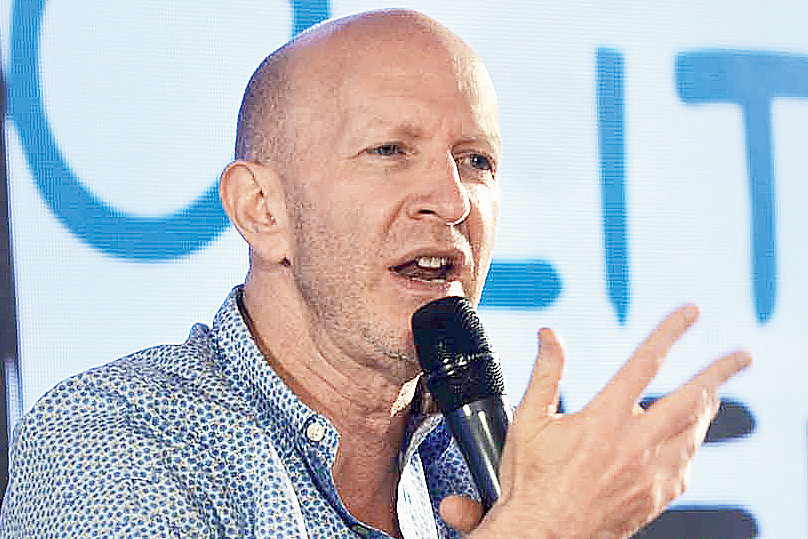 ---
|
Calcutta
|
Published 25.01.19, 11:28 AM
---
From an all-access pass to the highly classified Soviet archives to Simon, who?
One of the most widely read historians of the time, Simon Sebag Montefiore, described in Calcutta on Wednesday his experience of Vladimir Putin's Russia in the space of two books he wrote.
"That's how I felt the golden, warm glow of the Kremlin's favour, and the cold, cold wind of the taiga tundra Siberia," Sebag Montefiore said at the Tata Steel Kolkata Literary Meet in association with the Victoria Memorial Hall and The Telegraph, in a session titled "From Russia with love — and intrigue and revolution!"
A Ludgrove, Harrow and Cambridge alumnus, Londoner Sebag Montefiore is working on a book on world history. He has authored seven non-fictional and five fictional works on history. Along with his novelist wife Santa Montefiore, he also co-authored two children's books.
Around the time Putin ascended to power in Russia — a time he described as Putin's "liberal phase" — succeeding Boris Yeltsin, then US President George W. Bush visited the country. Sebag Montefiore said Bush had come having read his Catherine the Great and Potemkin, which was gifted to him by Henry Kissinger. The book is now being developed by Angelina Jolie as a film and the author hopes she would play Catherine herself.
Putin, unlike Joseph Stalin, is not an avid reader outside of biographies of Russian stalwarts. He, however, had read Catherine the Great and Potemkin.
While Putin tried to show Bush the sections of the Hermitage Museum in the Winter Palace of St Petersburg on Peter the Great, Bush told him he would like to see the sections on Grigory Potemkin, the 18th century Russian statesman, and his empress, Catherine the Great. The two heads of state then spoke on Potemkin and Catherine.
Next, Sebag Montefiore got a call from Russia's minister of culture, who said to him: "You're in favour with the Kremlin, it's (the book) been read in very high places."
He was then offered the private papers of Stalin, in the Central Party Archive of the Institute of Marxism-Leninism in Russia. He felt lucky, because he had just signed a contract for Stalin: The Court of the Red Tsar.
He said what impressed the Kremlin was that Catherine the Great and Potemkin was very pro-Russian, where he didn't treat Catherine as a nymphomaniac or Potemkin as a "buffoonish pimp", but as statesmen.
At the institute, he was given a room, experts on the handwriting of key Soviet figures of the Stalin regime and piles and piles of documents. But when he published the book, they hated it — because it showed the way Stalin ran things, "in a totally personal way, a totally personal dictatorship, in many ways irresponsible and cruel and capricious and more".
Sebag Montefiore lost his status with the Kremlin. "They hated that because the regime in Russia itself was changing by 2003-04, and becoming much more absolutist, much more authoritarian," he said.
Several of his books are now being developed as films or television series. He said he was "proud" of Jerusalem: The Biography, which is being developed into a television series that he likened to Game of Thrones.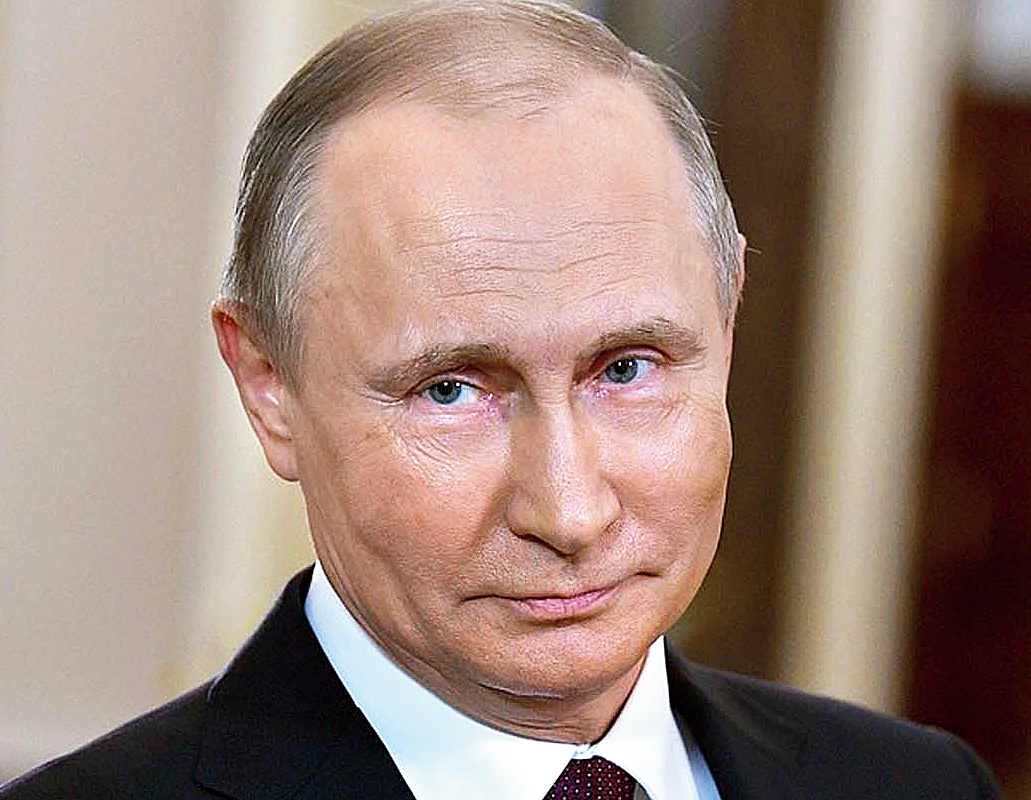 "When the Soviet Union broke up in 1991, I was an investment banker…. I was hopeless at banking. I lost my money, I lost everybody's money," he said. So he went out and became a war correspondent, writing about the wars in Chechnya, Georgia, and Karabakh.
"A couple of times, I was almost killed. And I began to think it was a good idea if I stopped that and wrote books instead," said the 53-year-old.
In Wednesday evening's interaction with historian Hari Vasudevan, Sebag Montefiore spoke of his yearning to do something different while writing history, to be based on scholarship and archival research but produce works readable by anybody. "I do the research and rewrite and rewrite and rewrite," before passing the drafts on to his mother, his test reader, who otherwise wouldn't read history.