Hemingway's muse and other life jackets
THE PAGE TURNERS OF 2019 (BIOGRAPHY): Listen in on the whispers within Marquez's magic factory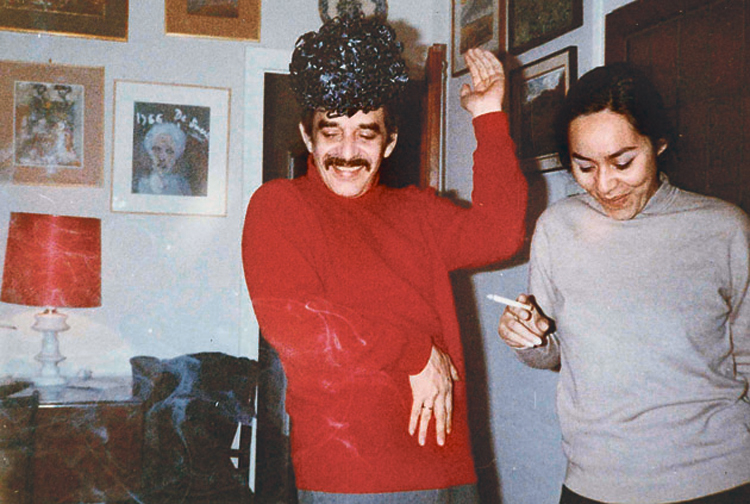 In "Solitude & Company: The Life of Gabriel García Márquez Told With Help From His Friends, Family, Fans, Arguers, Fellow Pranksters, Drunks, and a Few Respectable Souls", Silvana Paternostro offers readers a chance to listen in on the whispers within the magic factory
Source: Harry Ransom Center
---
Published 26.12.19, 07:26 PM
|
---
Autumn in Venice: Ernest Hemingway and his Last Muse by Andrea di Robilant, Atlantic
Andrea di Robilant explores how Ernest Hemingway's works drew on his own experiences and interactions with people during his years as a journalist. This humorous and critical account unravels the impact that Venice and Hemingway's Venetian muse, Adriana Ivancich, had on the writer's life.
No Spin: My Autobiography by Shane Warne (with Mark Nicholas), Ebury
The Australian spinner's tryst with the pen is, much like the man himself, candid. There are observations on international fame, personal struggles, controversies and Indian cricket's flaws, but the discerning reader misses deeper reflections on questions concerning life and the game.
Empress: The Astonishing Reign of Nur Jahan by Ruby Lal, Penguin

No amount of writing on the resourceful women who dominated Mughal politics is enough. By asserting her feminist historian credentials and using current historical research to engage with a wider readership, Lal portrays Nur Jahan as an inspiring proto-feminist and an empress in her own right.
The Queen's Embroiderer by Joan DeJean, Bloomsbury
In this masterpiece of archival recovery, DeJean weaves a gorgeous tapestry of Paris of the ancien régime, the grasping patriarchs of two families and the trials of two lovers in a world maddened by money. DeJean's storytelling is like intricate needlework, demanding patience and attention from her readers.

The English Maharani: Queen Victoria and India by Miles Taylor, Viking
In an evocative and critical narrative, Taylor talks of the motivations of a queen who meant different things to different people, and for whom India was both a dominion and a place that gave her a renewed identity as a monarch.

Eric Hobsbawm: A Life in History by Richard J. Evans, Little, Brown
While the author is unable to provide a coherent explanation for why one of the world's most famous communist historians became a communist, the account does have two redeeming features: a focus on Eric Hobsbawm's love for jazz and his writings about it, and a keen look at his personal life.

The Sixth String of Vilayat Khan by Namita Devidayal, Context
This book does not attempt to prove Vilayat Khan's greatness above all other musicians, but Devidayal's focus on depicting a multifaceted human being affects the portrayal of him as an artist.