Dead men refute no tales
An Unreliable Man by Norwegian writer Jostein Gaarder, translated into English, is an interesting read in parts, but never compelling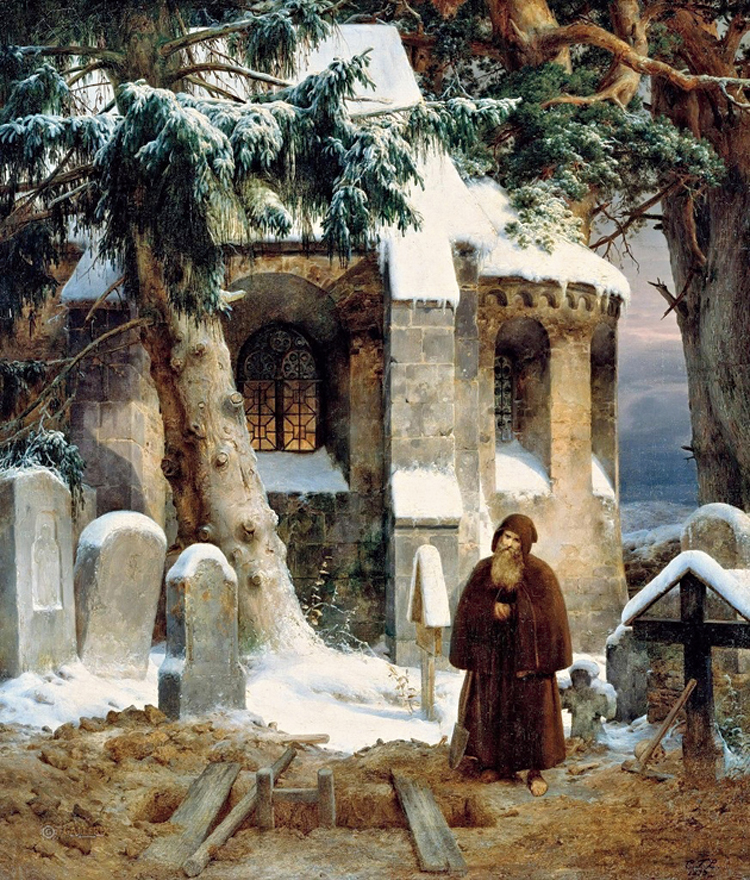 ---
Published 05.07.19, 07:04 AM
|
---
There is something more than cringe-worthy about a man who turns up at the funeral of strangers and tells elaborate, fake stories to establish his association with the dead. He is trying to claim a part of the dear departed, and because the dead are defenceless, sometimes this makes grieving relatives fly into a rage. They have an inkling that he is lying, but often cannot put their finger on exactly where. So they cannot stop him from intruding into a very private space reserved only for the intimate, and hence his act is almost like a violation of a taboo, something obscene, like a break-in into sacred space. He is not just an impostor; his behaviour borders on the immoral.
Yet, by spinning these finely detailed stories about his relationship with the dead, he is also giving evidence of a deep empathy for a person he did not know. It is possible for someone, even a close relative of a particular dead person whose funeral this man is attending, to be even moved by him.
So our man, Jakop Jakobsen, the erudite high school teacher from Oslo in Jostein Gaarder's novel, An Unreliable Man — translated from Norwegian by Nichola Smalley — goes on curating his funerals obsessively. As if this was not enough, there are two other unusual aspects to his personality: he is a dedicated etymologist, specializing in the Indo-European family of languages, and his friend, introduced as another wide-ranging mind, is revealed to be a puppet from his childhood whom he carries everywhere and talks to incessantly in a different voice.
So is this man gently creepy with a sweet streak and a wide-ranging mind, or is he a downright psycho? The answer could have been interesting and the novel an exploration of the many possibilities, moral, immoral, emotional, aesthetic, of the human mind, scintillating and simultaneous. These are glimpsed in the novel, as Jakobsen, undaunted at a funeral, can take off from any word in any language and point at its numerous counterparts everywhere in the Indo-European group, from Latin via Old English to Sanskrit. His knowledge of the religions, myths and philosophies that are attached to the languages is extraordinary: even as he holds forth at a memorial service on a single word — Helheim, maybe — and its many forms, the idea of the oneness of humankind seems not only to triumph over his own sense of alienation, but also looks like a gesture aimed at death. He is a very lonely soul, by the way. He lost his parents early in life and hardly ever had a friend, was bullied and made to feel like an outcast. Except by Pelle, his puppet.
However, Gaarder, the best-selling Norwegian author of Sophie's World, has an answer for each one of Jakop's intriguing activities. And they are about something large, and universal, and nice, but also ordinary, and so predictable and normative that it just does not measure up to his world of words. Sometimes one also feels that Gaarder tends to present in capsule form the systems of thought that attend this incredible universe of expanding words. For example, the book works like a brief, albeit very good, introduction to the Advaita philosophy. Ditto for a historic explanation of climate change.
Finally, Jakop Jakobsen remains a spectral presence not only at the funerals, but also within the novel. He hardly comes to life. An Unreliable Man is an interesting read in parts, but never compelling.
An Unreliable Man; By Jostein Gaarder, W&N, Rs 799