Doctors in popular fiction
From Ian Fleming's evil Dr No to the amazingly empathetic Dr Dolittle of Hugh Lofting, the 'medicine man' in Western literature is a many-splendoured presence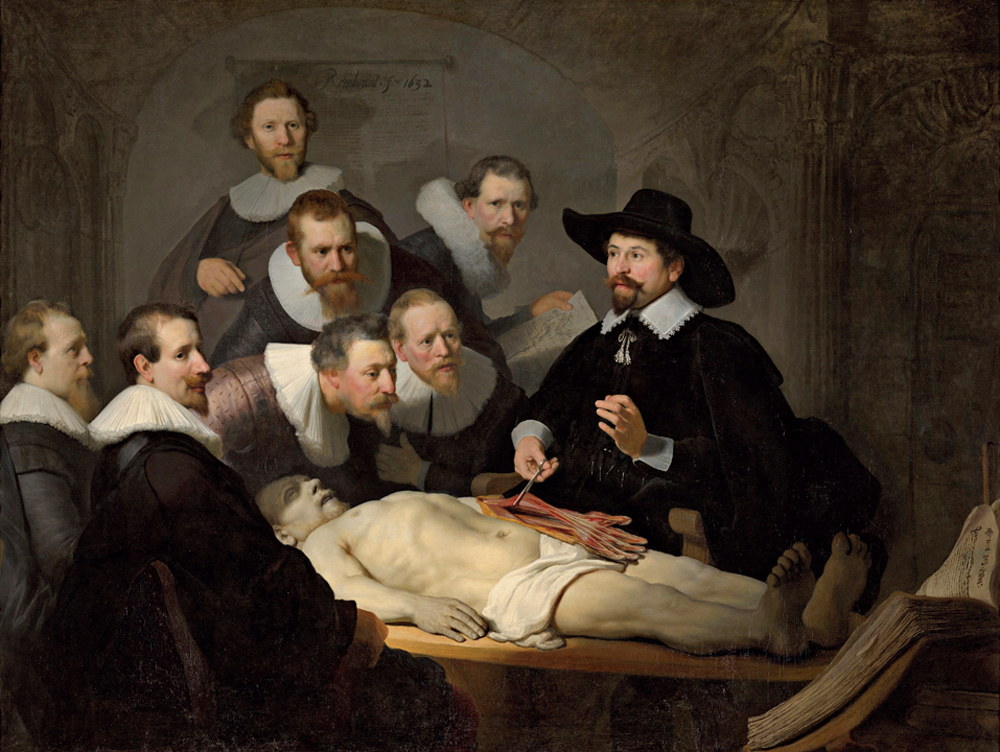 A painting by Rembrandt (1606–1669), The Anatomy Lesson of Dr Nicolaes Tulp
(Wikimedia Commons)
---
Published 05.07.19, 06:53 AM
|
---
In 1632, the Amsterdam Guild of Surgeons commissioned Rembrandt to paint The Anatomy Lesson of Dr Nicolaes Tulp. This was a rare honour for a 26-year-old, because the Guild commissioned such paintings once in five or ten years, and that too, from well-known portraitists. Quite a few doctors in the painting are supposed to have paid to be included. According to the rules, the body was of an executed criminal, Aris Kindt, convicted for armed robbery and hanged earlier that day. Although the Guild permitted one public dissection each year, the painting is more a representation of the glamour and gravity of the profession than a realistic portrayal of a bloody procedure.
For dissection could inspire horror. In India, Madhusudan Gupta is credited with the first human dissection in Calcutta Medical College in 1836, although disagreements about it abound. Generally, however, Gupta's dissection is seen to mark the breaking of taboos for the sake of knowledge and healing. Yet a sense of awe envelops the idea of breaching the barriers of available knowledge, experimenting with 'forbidden' elements, producing at times cures that seem miraculous. This is as true of the West as elsewhere, and it finds expression, inevitably, in fiction. How would Dr Jekyll emerge from Mr Hyde otherwise? Victor Frankenstein was brilliant, but he would probably have been more at home in the 21st century, and not come to such a tragic end.
From Ian Fleming's evil Dr No to the amazingly empathetic Dr Dolittle of Hugh Lofting, the 'medicine man' in Western literature is a many-splendoured presence. Where would Sherlock Holmes have been without Dr Watson or Jurassic Park have come from without Dr Henry Wu? The uproarious 'Doctor' series of Richard Gordon offer up a strikingly different physician from the terrifying and unfathomable Hannibal Lecter in Thomas Harris's The Silence of the Lambs, just as the sadness of Flaubert's Charles Bovary is distinct from the tragedy of Boris Pasternak's Dr Zhivago or the rebellious trials of Sinclair Lewis's Martin Arrowsmith.
Villains and heroes, buffoons and missionaries, doctors have crowded the pages of fiction, but they have rarely been female till recently. 'Dr' Frankenstein was Mary Shelley's creation, yet the woman doctor becomes truly popular only in the age of television. The world, too, did not quite open its arms to them — the 'lady' doctor is a comic figure in Rajshekhar Basu's "Chikitsha Bibhrat". In India, Anandi Gopal Joshi graduated as a doctor from the Women's Medical College of Pennsylvania and was congratulated by Queen Victoria as the first Indian woman to become a doctor in America. She returned to India in 1886, when Kadambini Ganguly graduated in medicine from the Calcutta Medical College. She went to the United Kingdom in 1892 for further studies. Abala Das, who later married Jagadish Chandra Bose, graduated in medicine from Madras at this time and became, among other things, a champion of women's education.
The unnamed doctors in everybody's lives should never be forgotten on Doctors' Day either.