The Thursday Murder Club by Richard Osman
Indulge with four friends who meet weekly to discuss unsolved crimes, naming themselves as The Thursday Murder Club. Elizabeth, Joyce, Ibrahim and Ron, four septuagenarians, are all set with some secret plans and ideas. What happens when they land their first big, live case? A brutal murder takes place where a local developer is found dead with an uncanny photograph next to the body. The age group of these people is what makes the book different from the stereotypical crime novels. Suspense and thriller with a touch of humour and wit makes The Thursday Murder Club a delightful book.
Lightseekers by Femi Kayode
Dr. Philip Taiwo is asked by a Nigerian politician to investigate the public torture and murder of three university students in remote southern border town of Nigeria. Dr. Philip is an investigative psychologist in pursuit of finding out why the crime happened than actually solving it. As he unfolds the truth, he is surrounded by danger! The case isn't as simple as it initially seems to him and he is in search of those who are conspiring against him. Another novel, where we don't see a usual detective or a police officer solving the case but a specialised criminal psychologist. With an intense and strong set-up, make sure you do not miss out on this read!
Left You Dead by Peter James
Are you ready to have your head buried in this book? With the 17th novel in the Roy Grace series, Peter James successfully manages to engage his readers. Couple Niall and Eden Paternoster are spending their usual Sunday, visiting the country house and going to the supermarket when something unusual happens. As Eden goes to the local supermarket to buy things, Niall waits for her at the parking lot. But she never returns! No body, no trace. Niall is suspected for murder of his partner but as DS Roy Grace is called for the investigation, he realises that things are quite different from what it seems. Filled with twists and surprises, this crime fiction novel is a must read.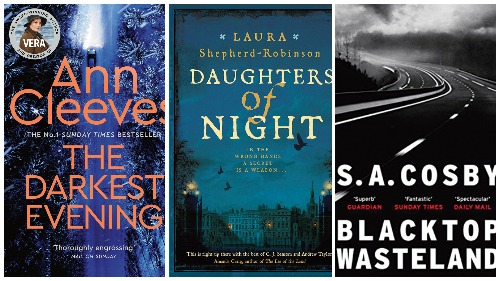 Sourced by the correspondent
The Darkest Evening by Ann Cleeves
DI Vera Stanhope encounters an abandoned car caught in an accident on a dark snowy night. The car appears to have no owner but just a toddler strapped to the back seat, crying! Vera is stuck with the child as she navigates her hometown and a dead body of an unknown woman is discovered outside a party. Is she the child's mother? As Vera's family's complex past collides with her case, readers are bound to get more and more engrossed in the book.
Daughters of Night by Laura Shepherd-Robinson
Caroline 'Caro' Corsham is in a state of anxiety when she finds a woman murdered. The police officers of The Bow Street are all ready to find out the killer until they discover that the women was a highly-paid prostitute. Citing her profession, the case is dropped by the misogynist constables. Caroline, however, is in a state of unrest, for she seeks justice for the woman. Courageous Caroline tries to take matters in her own hand while she sets off to solve the crime herself. Hiring a thief, she gets involved in the underbelly of the city to get to the bottom of the case. There is nothing more exciting than reading about women fighting for other women and this book too doesn't disappoint.
Blacktop Wasteland by S.A. Cosby
An honest mechanic, the best gateway driver and a former criminal – Beauregard "Bug" Montage – finds himself drawn back to his past of blood and bullets. When he is approached by an old colleague for a diamond heist, he has no choice but to get behind the wheels again. This is his chance to save his family and livelihood. However, what lies in his destiny? Will he able to go straight again or get stuck into the horrifying underworld? Get hold of this intriguing book to know more about a struggling reformed criminal and the choices one has to make top traverse this unfair world.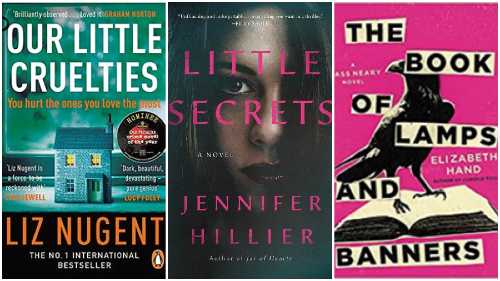 Our Little Cruelties by Liz Nugnet
Three brothers, Will, Brian and Luke grow up competing for their narcissist mother's love. It is true that a one's childhood says a lot about them. The brothers, as they grow, turn dangerous and demonic. Fights for status, money, love, fame and women rise until one of them is discovered dead. Did betrayal lead to murder? Getting hooked to this book in your quarantine is something you won't regret.
Little Secrets by Jennifer Hillier
Marin lived the perfectly dreamy life of everyone's envy. With her loving husband and son, Sebastian, her life was the last possible thing that could fall apart. However, Sebastian is suddenly kidnapped and the FBI search leads nowhere. Marin hires a private investigator for her son but as she digs deeper, she uncovers certain truths about her husband that she isn't prepared to handle. With a broken marriage and a lost son, Marin's life begins to fall apart at breakneck speed. A book filled with secrets, thrills and unexpected twists, this one will keep you enthralled.
The Book of Lamps and Banners by Elizabeth Hand
Photographer Cass is desperate to go home but she needs cash. She has already sold her camera and her only chance to lay her hands on money is striking a deal with a friend regarding a gorgeous illuminated manuscript – The Book of Lamps and Banners. However, before the sale can be completed, the book is stolen and Cass and her former lover are the only suspects. In order to clear their names and safeguard the book from dangerous hands, Cass gets into shady underworld of book collectors and politics.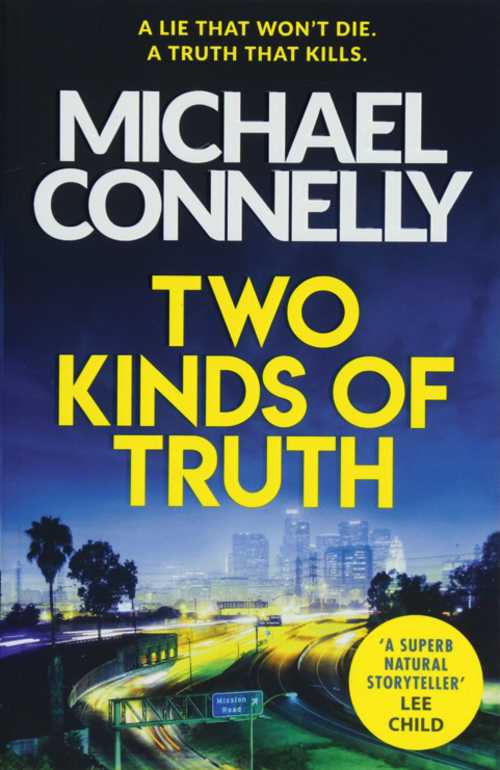 Two Kinds of Truth by Michael Connelly
Volunteering for San Fernando Police Department, Harry Bosche is back with another case. A young pharmacist is murdered and as he goes on to investigates the case, he is exposed to the dangerous and repetitive world of drug abuse. Not only does he try to solve this case, but also encounters one of his old cases from the LAPD, where Harry had been accused of planting evidence. As these two unrelated cases get tangled, Harry realises that oftentimes in life, our choices could save us and also destroy us in a single blow.