Candid chat with author Priyanka Champaneri
Her book 'The City Of Good Death' is the kind of debut novel that makes one sit up in rapt attention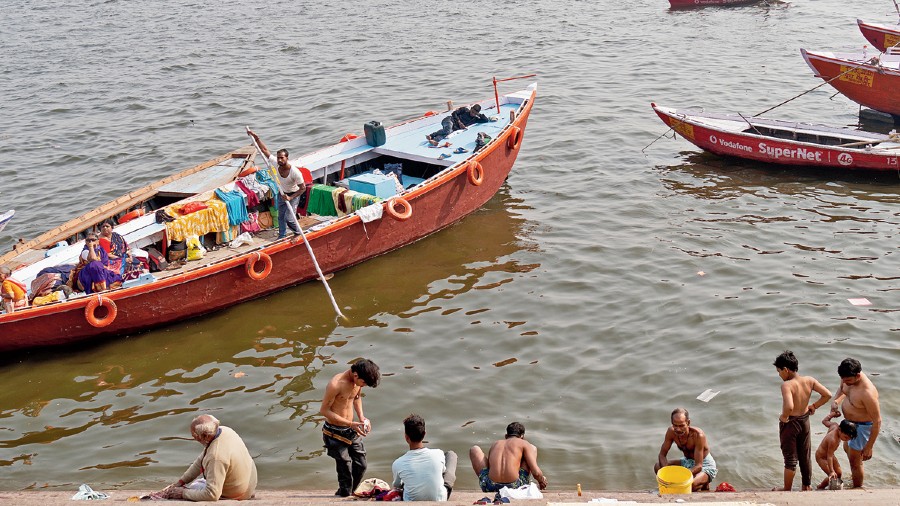 ---
Published 04.05.21, 12:44 AM
|
---
There is something about a well-marinated manuscript that an author spends years dedicated to, perfecting every syllable and every vision to the utmost accuracy. The fact that Priyanka Champaneri calls herself a "slow writer" perhaps only adds to the immersive experience that is her cinematic debut novel The City Of Good Death (Rs 599, Penguin India) that took 10 years for the author to pen. Based on the iconic death hostels in Varanasi where every Hindu's death wipes off a lifetime of sins, Champaneri's debut novel is akin to taking a walk through the narrow lanes of the land of ghats till you lose your way and realise that you have travelled too far to turn back now. The sights and sounds of the place are so vibrantly stuck to your mind that you begin to enjoy each extra unintended step. She began writing this book in the final year of her MFA graduate degree in creative writing from George Mason University, Virginia, where she has spent most of her life. It took 10-11 years for the final product to come to us readers.
Pramesh is a proprietor of one such death hostel where the rising wails from a room mark the beginning of his duty to handhold a grieving family through the ritualistic technicalities of death. However, his otherwise routine life with his wife Shobha and daughter Rani is upended when his childhood best friend and cousin Sagar is found dead in the Ganges. What emerges is a tale replete with introspections on death, the afterlife and the emotional nuances of relationships in between. Born and raised in the United States, Champaneri's Hindu roots and a spiritual bent of mind lend a sense of vivacity to the novel that she penned without having visited Benaras even once in her life. "I have been to India a few times but I never visited Benaras," she tells me on a call as my jaw drops. Having visited the holy city multiple times, a question plaguing the mind was 'how many months must the author have spent in the city?' To hear her answer was nothing short of awe-inspiring as The Telegraph connected with the author on a call this weekend. Excerpts…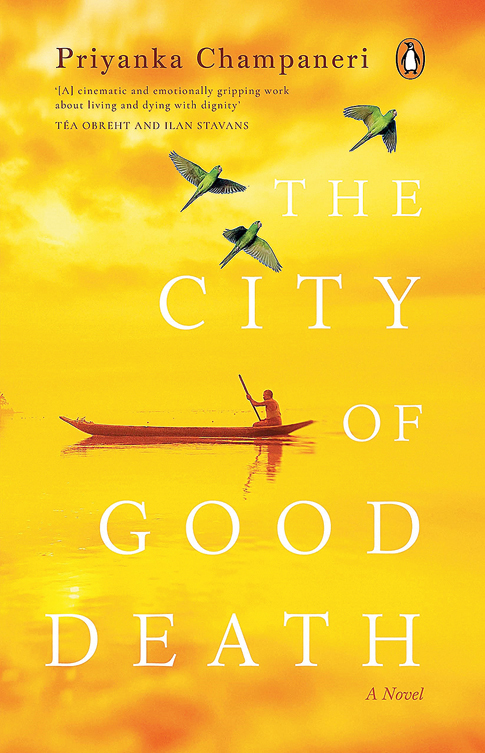 Do tell us about the research that went into the book, now that we know you never went there!
I lack the first-hand knowledge of actually being in the city and walking on the ghats and that lack of experience is why I hesitated in writing the book. I have been to India several times but always as a tourist. I come to India through my spirituality and the connection that I feel I have with the country. It was a Reuter's article that informed me about the death hostels and having been raised as a Hindu, I was intrigued to come across this concept and also understand the point of these hostels. That was my introduction and I was so immediately fascinated. It made complete sense to me and felt utilitarian as opposed to being a novelty. I could also throw light upon the concept from the lens of someone who had grown up so far away from it. I love long epic novels with a lot of characters and plotlines and I had always wanted to write one! However, I had never come across an idea that was capable of containing a concept like that. So what ended up happening was that my interest in the city and the hostels kept growing and I wanted to learn more about it for my own curiosity's sake. I kept reading reports and memoirs and I didn't think it was going anywhere. A year went by and suddenly these characters started appearing in my head and scenes flashing before my eyes. Many years later, now I can tell you what had happened. In doing all that research, I had built an imaginary city in my head. Growing up with Hindu philosophies helped in being informed about this imaginary city. Of course, I hope that it is close to the real city but I am not going to be the one to answer that.
Tell us about your travels through India.
There are so many things universal about the country that I love. And I am talking about mundane details like the quality of laundry hanging out of a window or the kind of rubbish littering the streets. The sounds and smells of the marketplaces in every city and town. The atmosphere of the place is things that I pack away in my memory. I was able to take a lot of that and use it in the imaginary city that I built and based the book in.
What is your writing process like?
My process is very organic. This book was unusual because I initially started with the setting. Then the situation came afterward. Usually, I begin with a situation. I see a conflict and I get interested in knowing more about it and writing about it and the characters follow after. This was far more organic because the first set I saw was the opening scene of the two boatmen who come across a dead body. After that, it was following a lot of alleys and paths to let the story progress. That means I didn't know what was going to happen next or what I am writing towards. I write to find out what happens next and hopefully the reader reads to do the same.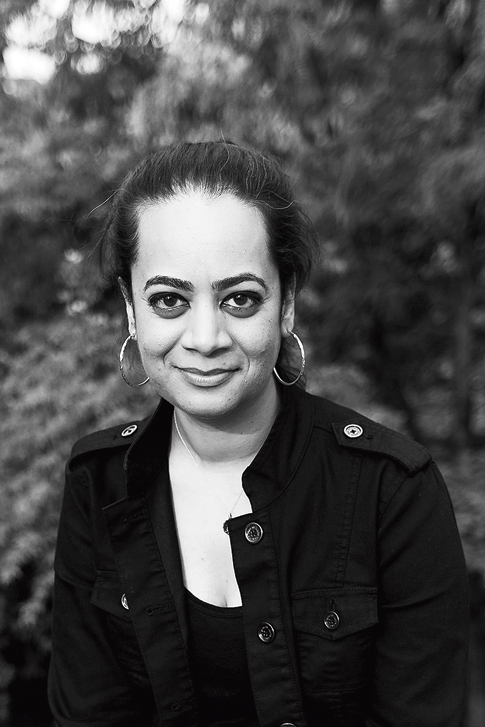 Because you say that, did you emerge with a fresh perspective on death after having finished the novel?
It's difficult for me to answer that question because a decade passed in between. So I don't know the shift in perspective I have is because of the book or just time and age. I suspect it's a little bit of both. When I started I was in my mid or late-20s and I am sure I thought I knew everything back then. However, as this time passed, I had enough experiences with death and near-death of people who are close to me in life. So yes, my perspective had slightly changed but I don't know if I was always headed on this path. I think with Covid-19 now, there is a question plaguing my mind –– am I going to be here tomorrow? And if no, am I going to regret doing or not doing that? Or what of the person I am speaking with is not there tomorrow? Will my reaction to a certain situation change? I would say these thoughts were always within me but only now they are more pronounced and direct. I do admit that now I think of death in every context and it is a great driving force. As a species, human beings are programmed to not think about death but one really has to force themselves to think about it. If I have any decision facing me, I always think about it in the concept of death. None of us know how much time we have, no matter how healthy we are.
What are you reading and loving currently?
There are three books I can think of, off the top of my head –– Intimations by Zadie Smith (essays), The Aosawa Murders by Riku Onda (fiction), and Clearly You Are ESL by Ranjani Murali (poetry)