Break rules but don't hurt others: Preeti Shenoy talks about The Rule Breakers
The popular writer's back with a tale of arranged marriage that she says is a 'reality for many women'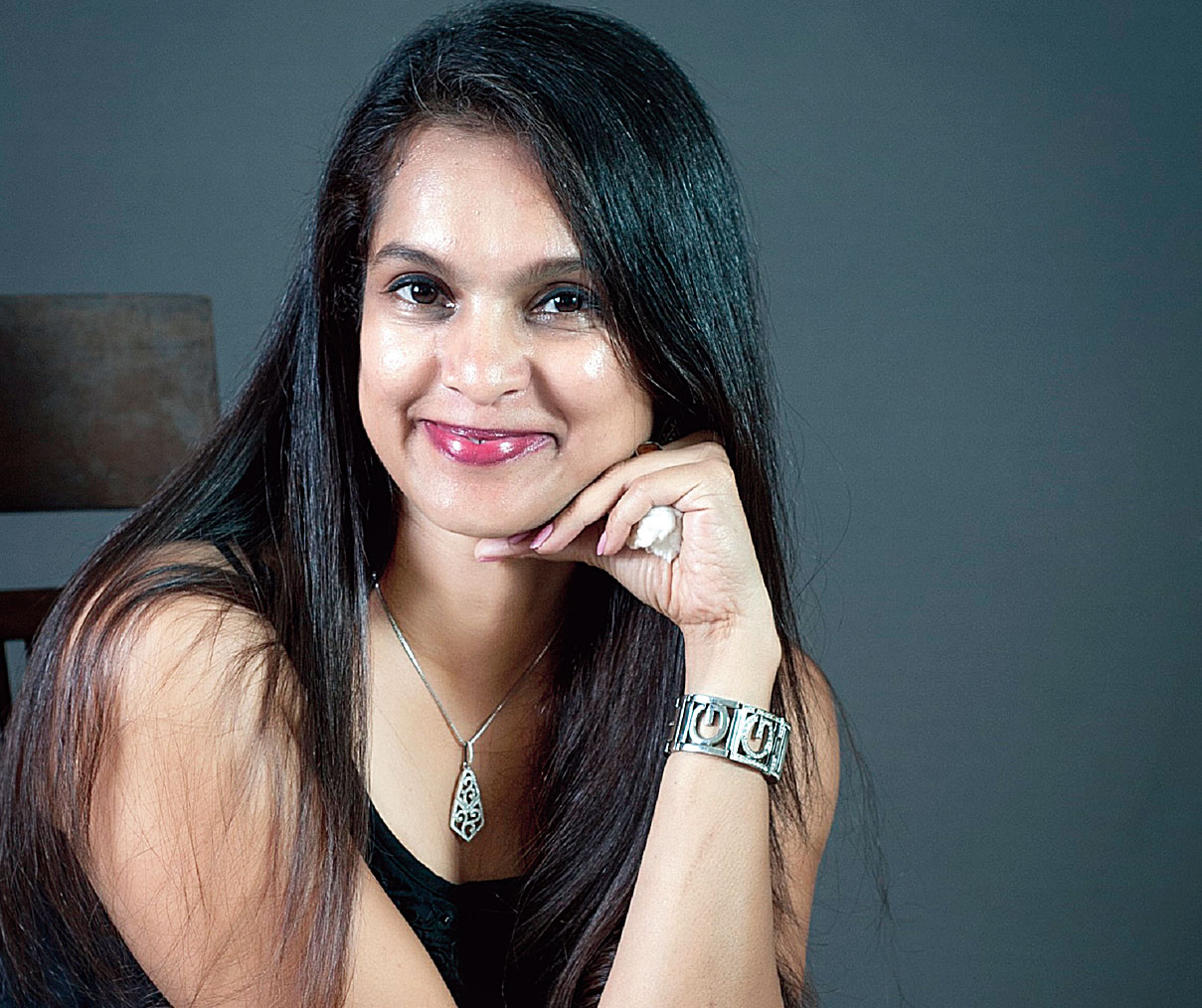 ---
---
Her exploration of friendship, love and relationships has made Preeti Shenoy a best-selling writer, whose latest offering is a novel about a young woman's struggle to strike out on her own. The Rule Breakers revolves around the righteous and bright Veda, who's trapped in an arranged marriage and whose journey, from the valleys of Joshimath to an apartment in Pune, is told through letters and through the points of view of Veda and various people in her life. t2 caught up with Preeti for an email chat...
How difficult is the process of moving from being a blogger to an author?
It's a myth that I went from blogs to books! The fact is, I have been writing ever since I learnt how to write. At college and university levels, I have won many writing competitions. I also wrote for many publications like Readers Digest. My stories were published in Chicken Soup For The Soul series. My poetry was published in Sisters in Rhyme. Along with all of this, I was also blogging. Hence it wasn't a 'blog to book' story! The transition was natural, organic and purposeful.
How do you zero in upon what you would want to write next?
It is the story that refuses to go away, and keeps lingering in my head.
Tell us about your writing process, from inception to execution...
Step 1: Getting the idea/inspiration.
Step 2: Detailed research.
Step 3: Planning the plot in detail.
Step 4: Character conceptualisation.
Step 5: Writing the book.
Is there a particular reason why The Rule Breakers is set in 1995 and not now?
The story could have taken place even today. But it was more common in the '90s. At the start of the book, I have given these statistics: The legal age for marriage in India is 18 for women and 21 for men. In 2001, 94 per cent of all women in the country were married by the time they were 25 years old. Furthermore, 44 per cent of these women got married when they were under the age of 18.
Platonic love has been a topic oft-visited by you. Why?
I think it is very much possible for a man and a woman to be just friends, and nothing more. Many people think that it is not possible but true friendship doesn't depend on gender.
You have painted a dreary picture of arranged marriage. How many Vedas make compromises and adjustments in urban India?
I think Veda's story is the reality for many women even today. I found that out while researching for the book. Please bear in mind that even if it was a love marriage, the mother-in-law might have turned out to be that way. So your life after marriage does not depend on whether it is an arranged marriage or a love marriage. Also towards the end of the book, the mother-in-law changes as a person; so does Veda. There isn't a single character in the book who is not transformed. Everyone changes, grows. That's how it is in life too.
How much did you have to research to create a school like 'Sankalp'?
I have worked with an organisation just like Sankalp. It's a subject close to my heart. It is only by pure luck that children like Kajol and Sanju are born there, and people like you and me, are born to our parents. Hence if we ('the privileged') contribute a little bit of our time and effort, it can go a long way in making a massive difference to hundreds of Kajols and Sanjus.
What is your advice for people like Veda who are struggling to stand up for themselves?
It is for them to decide. I hate to give advice! But one thing I would say is, weigh the consequences carefully before you break the rules. Break them if you must, but be gentle, be firm, do not hurt others.
Book promotions have changed with the advent of social media. What is your take on it?
I think it's a good thing. I have reached out to so many authors I admire after I read their books. It would have been impossible without the social media.
Your advice for a budding writer who doesn't know where to begin?
I would tell them to start by reading, reading and reading some more. Then begin by keeping a journal. Write in it daily. Slowly, make it grow. Everything comes with practice, so keep writing.
What are you reading now?
Keeper of Lost Things by Ruth Hogan.
An all-time favourite book that you keep revisiting?
I don't revisit books. There are so many books in the world and so little time! I would rather read a new book than reread an old one, which I am done with.
Over the years, do you think the publishing world changed a lot?
Yes, it has changed. It is much easier to get published today than it was a few years back. Sadly, it also means that the quality of books that are coming out, is not on a par with what it used to be. I see a lot of shallow and clichéd plots, and lazy writing. There is no real substance to stories. I also see a lot of 'true life stories' where the author writes about their own life. I feel sad when authors don't pay attention to their craft. I was shocked when I heard a popular author giving advice on writing that one does not have to bother about grammar, as it is the editor's job. I was dumbfounded.
There are many great books out there, which do not get noticed, as the authors do not know how to market the books. Then there is very mediocre, substandard writing, which sadly gets published and promoted. As a book lover, I feel appalled with this development. I can only hope it is a passing trend.
What is next on the cards?
Another book!