Books that make you hopeful
An interesting list for lessons on love, happiness, change and new beginnings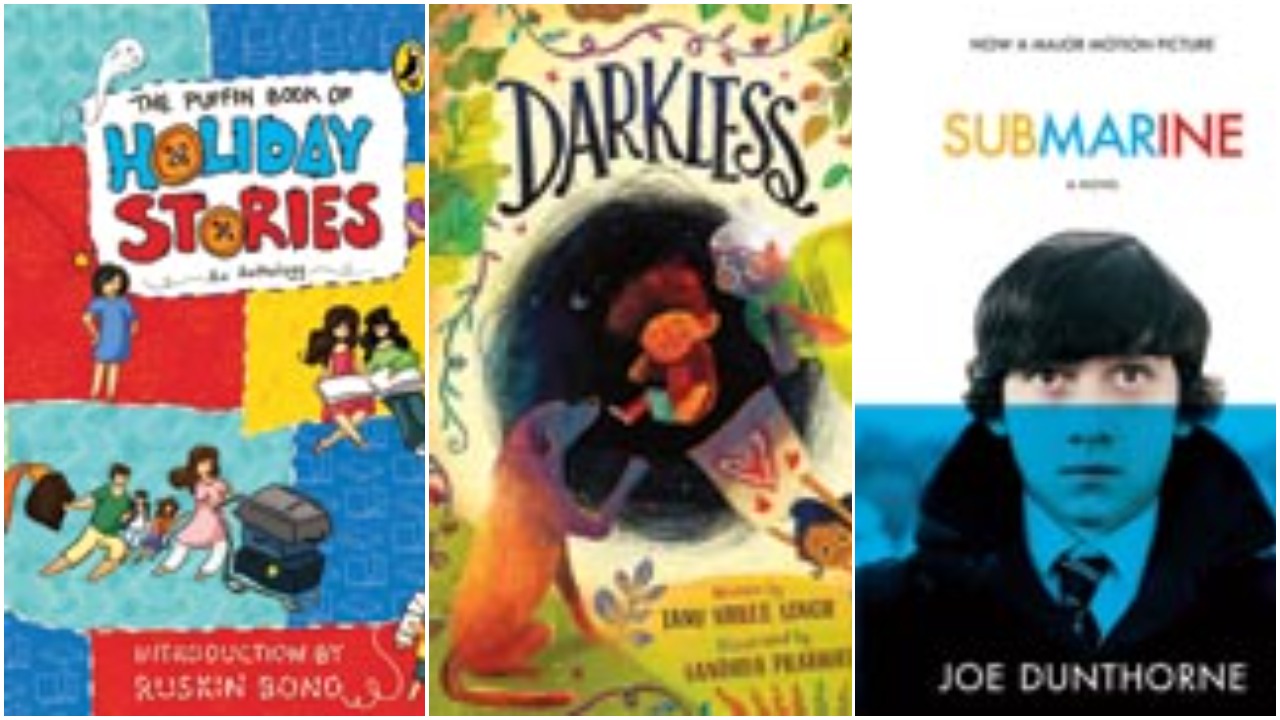 ---
---
January feels like a hopeful month. Vaccines are popping up around the world and much is expected out of 2021. Hope seems to be at our doors and maybe it'll stay for some tea and cake. But in the wake of the pandemic, I've been clinging to optimism and last year's reading patterns definitely confirm that.
When things look bleak, I want to read a book where a murderer is found, unrequited love is returned, mother comes back home, and a lost dog is lost no more. While none of the characters in those books are devoid of their troubles and their own darkness, they're all hoping for a happyish ending, even if it's temporary. I turn to what children's book author Bijal Vachharajani wrote in a recent essay on darkness in children's books: "Darkness is often just a reflection of the reality around us… narratives, characters reflect the creators' responsible interpretation of this reality. Perhaps this is why we should lace books with hope." So here are some books I've read and loved, laced with a lethal dose of reality and a generous amount of hope.
On Hope Lurking in the Shadows
Tanushree Singh's picture book Darkless, adored by both the young and old, takes us deep into the heart of Ani's darkness. Sandhya Prabhat creates magic with her bittersweet spreads that play with light and shadow. Darkless tells us that fear is a part of the everyday — a monster under our bed — we only have to remember that love is always waiting by the door. Along these very lines is Himanjali Sankar's story Baldy Rani and the Big Red Door in the middle-grade anthology The Puffin Book of Holiday Stories, which tells us about a boy who is teased for loving dolls and being a sissy.
A book I often find myself rereading is Corinna Luyken's My Heart. Poetry meets art in this timeless picture book that's a salve for a bad day: There are days it is broken/but broken can mend/and a heart that is closed/can still open again. Corinna offers us lessons in living and hoping in under 100 words and some vivid shades of grey.
2020 was the year I returned to reading graphic novels and I have resolved to buy and read a lot more of them this year too. If you're on the lookout for the next graphic novel to read, Nandita Basu offers us history, music and memoir in The Piano, a story of a friendship between a young girl and her piano that has seen it all: partition, holocaust, a world war and too many separations.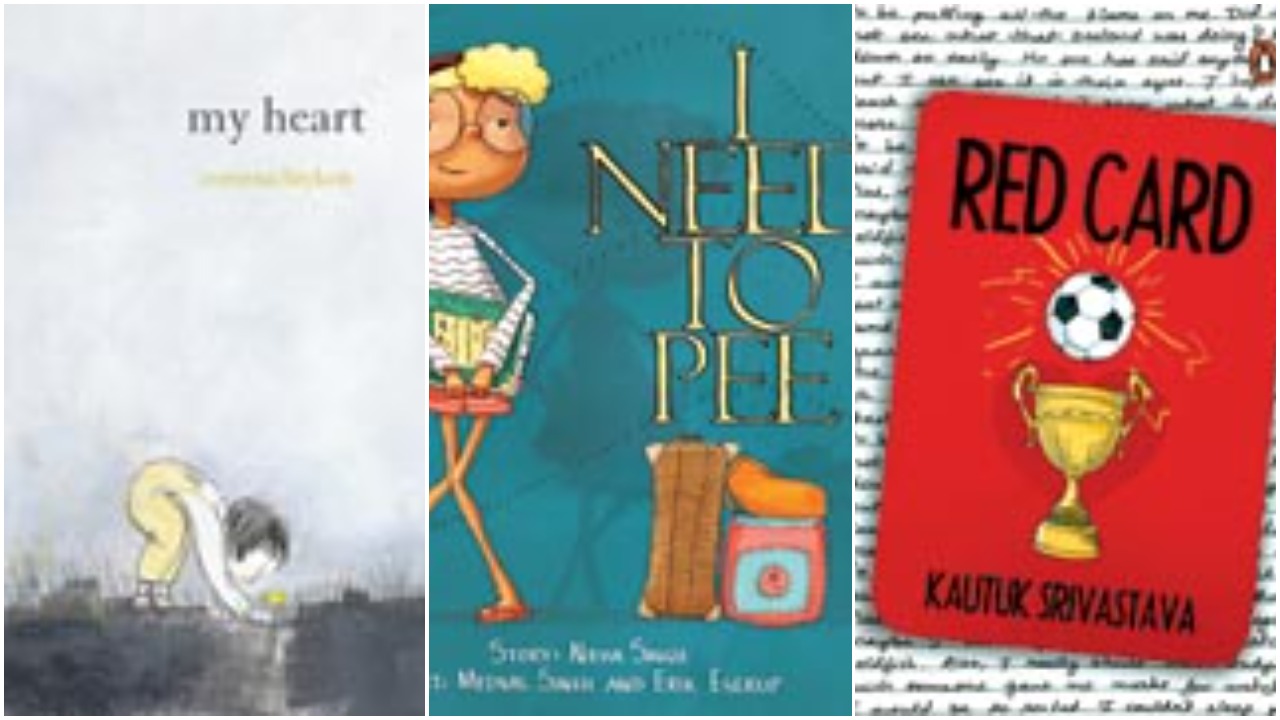 On Hopeful Fools
Nothing spells happiness and new beginning more than a witty, funny Bildungsroman because it reminds us that change is just around the corner and no matter how much you fight it, it's a part of who we're becoming. Red Card by Kautuk Srivastava took me back to happier, simpler times, when the love for the team, lust for unattainable crushes and loyalty to our people was at the top of our minds, very much the things that our protagonist Rishabh deals with. The book opens with Zidane headbutting an Italian player, a match I remember watching as an eighth grader and feeling a rush of emotions about. This quality of Red Card's to transport you back in time and then make you laugh as you watch Rishabh, and through him your own foolish teenage self, come-of-age is delightful to experience.
I am also reminded of Joe Dunthorpe's Submarine, whose movie adaptation was just as stupendous as the book because of the brilliance of Richard Ayoade. Submarine is a bizarre and hilarious crash course on everything teen: family, love, mental health, friendship and understanding what it means to be a fully-formed human being. This is Bildungsroman at its cleverest.
On Hoping for a Better Tomorrow
While we use reading as a crutch to drown out darkness, we also need them to make sense of these realities, as Bijal rightly pointed out. The world is still burning and people are still marching. Year 2021 can be when we take charge of having important conversations at the dinner table on the affairs of our world with young people.
Start with We, the Children of India: The Preamble to our Constitution by Late Justice Leila Seth. What is a democratic republic, why are we secular, what is sovereignty? Justice Seth makes an important document that upholds our democracy accessible to kids as do Bindia Thapar's illustrations. The book does what many civics textbooks at school don't: Let kids know their rights and what they should expect from people in power. If Malala, Greta and young Rahi from Neha Singh's I Need to Pee have taught us one thing, it's that we have to empower kids to speak for themselves.
And, finally, instead of brushing what makes us different under the carpet, inform children about the woes of differentiating based on caste and class with Shabnam Minwalla's When Jiya Met Urmila. Jiya and Urmila don't understand each other. Even though they live two banyan trees away, their worlds are not the same. Jiya's mother makes pasta whereas Urmila's mother is always worried about the price of tomatoes. This is a story of finding common ground and recognising that someone who looks so different from you might not be that different after all.
Do read these books for yourself or with your kids for lessons on love, happiness, change and new beginnings. Here's hoping!
The author is a children and young adult editor at Penguin RandomHouse India