The Heart Asks Pleasure First
An excerpt from Karuna Ezara Parikh's soon-to-be-released book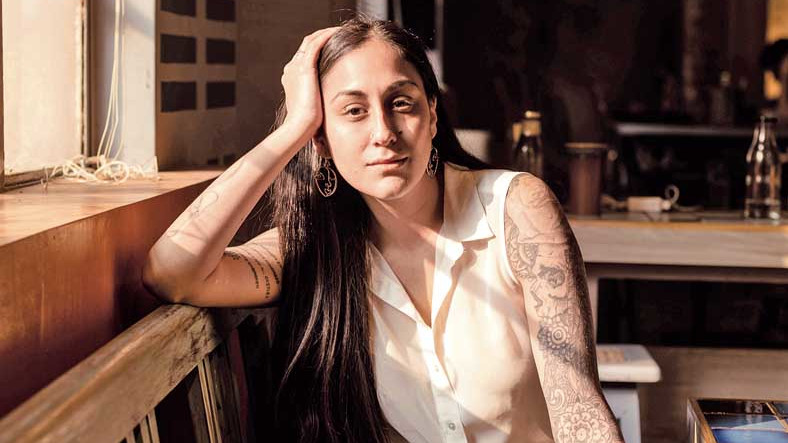 ---
---
There is a streetlamp outside the window and it glows amber, setting the room alight. It catches the hazel in one of his eyes every time the curtain flutters just enough to let the light touch half his face and she is newly convinced each time this happens that he has only one brown eye and the other is jet black. The curtain always rises towards the east, because the wind is blowing in from the west, but she cannot feel it, and she thinks of the rising curtain as heralding something new, like all things rising in the east do.
She faces him now and crossing her arms over her hips, holds the two ends of her T-shirt. It is grey and soft and he is acutely aware of the sound of the moths beating their wings just outside the open window at the streetlamp, as if the energy produced by their flapping is what keeps it burning. He is aware of the heaviness of his breath and the anxious whine of a police car siren in the distance.
Would they be caught? he wonders.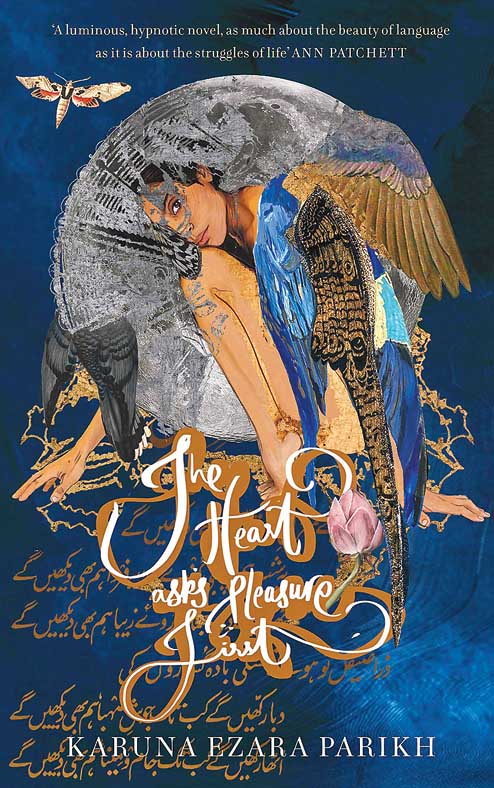 Then she turns to him and in one swift move her T-shirt is off and in her hands, held out like an offering, like surrender. The cloth has caught around her wrists and cuffed her. Her body is the colour of earth and she is moving towards him and he is tumbling towards a dream and, as the world settles into slumber, Aaftab is awakened for the first time in his life. He is aware of every single part of himself and he can feel and know each part individually all of a sudden. He is aware of how he is being betrayed by his body in pieces and how he no longer has any control over the sum of these parts, as his being is working out long division for the first time. He knows the only solution to regaining himself is to put his pieces back together again — the way his mother used to collect the champa flowers from below the tree in their garden back home in Pakistan, and until all the champa were not collected off the ground and placed in a bowl with water, she would not be at peace — and he knows in the warmth of this night, as he watches her nipples harden in a dash of icy moonlight, as he tumbles towards her mouth, as his broken parts collide first with one another and then with her, that Daya is that peace.
She is a bowl of water and he is nothing but fallen flowers waiting to be gathered, thirsting.