Barriers and beyond: Why we are living in an age of walls
Tim Marshall's latest book brings into focus the growing fragmentation of humankind driven by a wide range of divisive forces, such as casteism, climate change, colonialism, communalism and more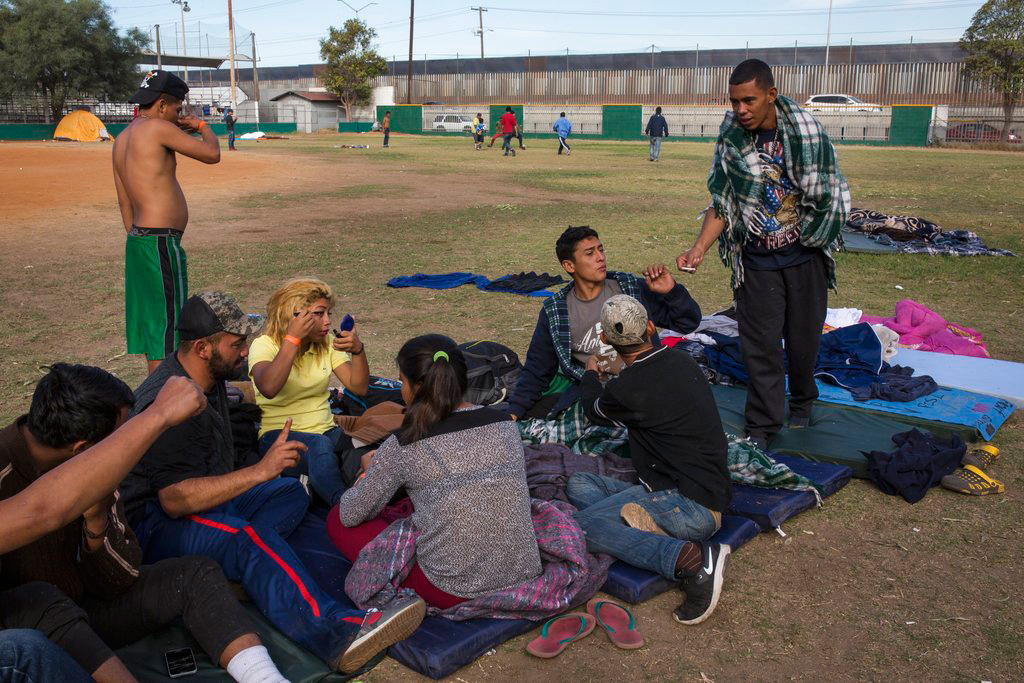 ---
Published 23.11.18, 01:02 PM
|
---
Has there ever been a time when the world has not been divided by walls is the question that the title of Tim Marshall's latest book, Divided: Why We're Living in An Age of Walls, immediately brings to mind. The title is misleading, although the book is not, for it answers the question with an emphatic 'no'. Tim Marshall's Prisoners of Geography: Ten Maps That Tell You Everything You Need to Know About Global Politics (2015) enjoyed a success extraordinary for non-fiction. The journalist and writer follows it up with Divided, in which he brings into focus the growing fragmentation of humankind driven by a wide range of divisive forces, such as casteism, climate change, colonialism, communalism, economic disparity, ethnicity, gender, nationalism, political ideology, racism, tribalism, xenophobia and so on, leading to secessionist movements, wars — both interstate and civil — insurgency, militancy, terrorism, displacement, mass violence, extremism, rising travel restrictions, gated and insular communities. He covers all continents, except Australia and South America. By not explaining the reason for these two omissions, for those societies are certainly not free of walls that divide us, it leaves a lacuna. The book could have otherwise been quite a complete and comprehensive essential primer to understanding the walls, literal as well as metaphorical, that divide the contemporary world.
The work is journalistic, not scholarly, in its tone and approach, particularly with the lack of references, though it has a bibliography of secondary sources. It is at once analytical and easily comprehensible and makes an insightful reading covering a gamut of international issues, like China's information firewall and rural-urban divide, Mexican infiltration into the US, Israeli-Palestinian conflict, India's border tensions with Bangladesh and Pakistan, Europe's refugee crises and the rise of the extreme Right there, Africa's economic divide and its struggle to reconcile its "rediscovery of precolonial senses of nationhood with the realities of the current functioning nation states", the UK in the aftermath of Brexit, and many other issues. Marshall is of the view that the status quo would be maintained in the foreseeable future in the sense that the richer countries would continue to erect walls and harden travel restrictions to keep the migrants from crossing in, while migration will only increase in spite of restrictions. There would neither be an opening of borders as advocated by some with the growing consciousness that the communities are after all just imagined, what Benedict Anderson pointed out in his 1983 book, Imagined Communities, for it appears to be late for the earth to do away with nation states the way the Outer Space Treaty has by stating that celestial bodies could not be appropriated by nation states. Nor would there be zero tolerance to migration, as demanded by some hardliners and xenophobes, for it is at once unfeasible from an economic standpoint and undesirable from a humanitarian point of view.
In spite of the dismal state of affairs that the book presents, it ends with a note of optimism, pointing towards a unifying force for every divisive one: "for every Al Qaida there is an inter-faith outreach programme, and for every missile defence system there is an international space station." It draws our attention to the existence of many international and global organisations devoted to the resolution of our differences. In spite of the resurgence of nationalism and identity politics, Marshall does not rule out our potential to unite, no matter how utopian it may seem. But in order to move towards this unity, he believes we need "a 21st-century Marshall Plan for the developing world to harness the riches of the G20 group of nations in a global redistribution of wealth".
Divided: Why we're living in an age of walls by Tim Marshall, Elliott & Thompson, Rs 1,425