Author Meira Chand gets candid
Bengal Club's Book Club meeting was an invigorating debate on all things history and fiction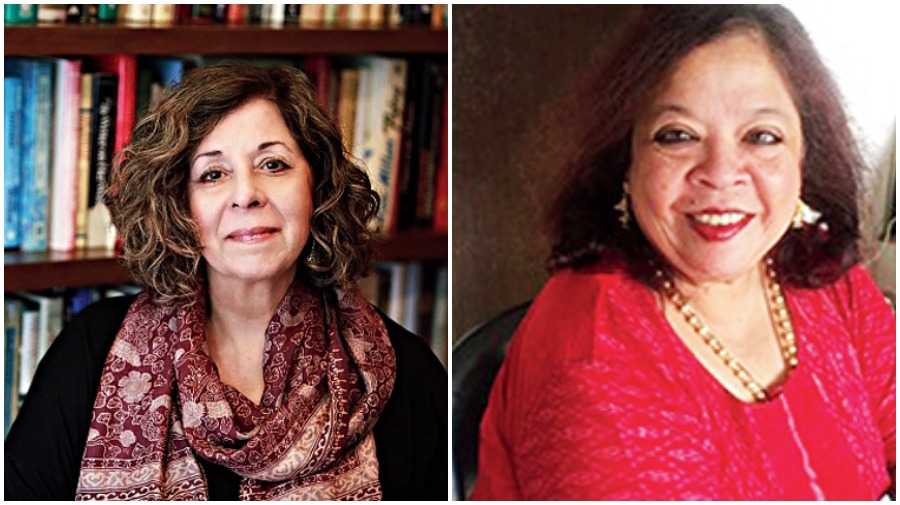 Meira Chand and (right) Julie Mehta
---
Published 29.11.21, 01:41 AM
|
---
It's not everyday that the president of the country you reside in telephones you and asks if you would write a novel on Singapore but such rare phenomenon do happen to some unique people like author Meira Chand," began the very articulate host for the evening, Julie Mehta, a former scholar and professor from University of Toronto, for The Bengal Club's Book Club meeting on November 23, over Zoom. She was taking about Chand's novel that later became the national novel of Singapore –– critically acclaimed book A Different Sky. However, the book being discussed at the session was Sacred Waters, which was written and published in 2018 and made it to Oprah Winfrey's reading list.
Meira Chand's writing has been rooted in deeply important feminist ideas, colonialism and nationalist uprisings that resisted British colonial rule in India. Her first novel was written during her extensive years spent in Japan called The Gossamer Fly, followed by four more novels set in Japan. Sacred Waters is the story of Sita whose entire life is built on patriarchal restrictions put on women by society, having lost her parents and husband by the young age of 13. Her life is in sharp contrast with her daughter Amita's who is a professor at a university, embarking on a journey to unravel the mystery of her mother's past. Her revelations take the readers back to the 1940s where Sita was a recruit in the Indian National Army.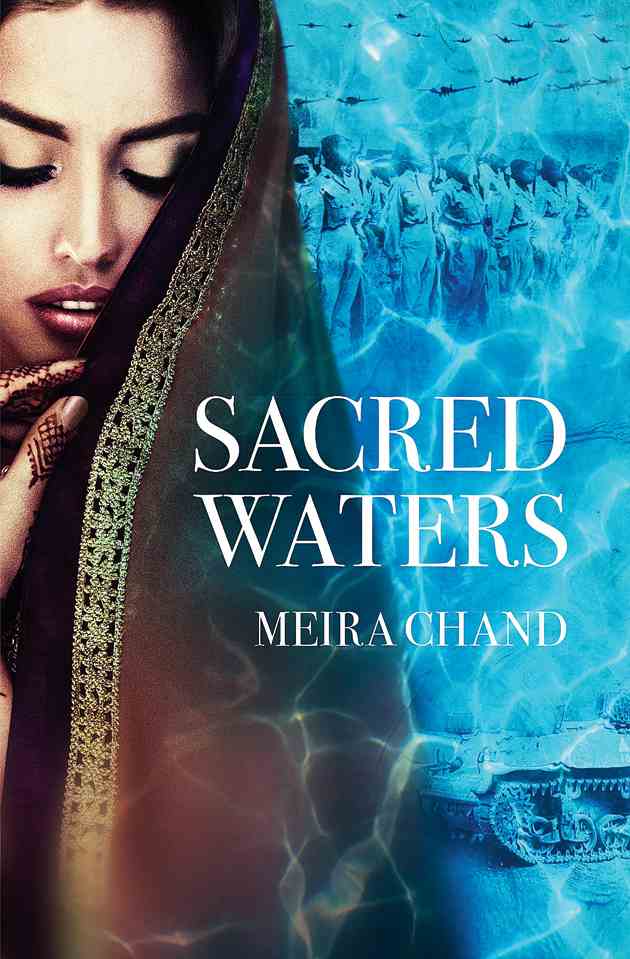 Jumping headlong into the debate between historians and historical novelists about the relevance of the other, Mehta asked Chand her thoughts on the significance of this debate. "Historians deal with facts while novelists and fiction writers in any form deal with emotions and relationships," said the award-winning author. She spoke of her novel which is a deep historical novel on the history of Singapore, formerly Rangoon, where the women contingent of the INA were stationed. Her research was extensive and the scope of work was daunting. The real challenge, she said, was to 'free the imagination from under a mound of facts' that one is buried under after such an intense research process. It is perhaps her ability to seamlessly do that that allows Chand to write books that rarely feel like a historical novel while being rich in history.
The invigorating conversation that went on well over its stipulated time had the audience jumping in with questions and viewpoints leading to a healthy debate, the kind of which are scarce these days. Visit the Bengal Club's YouTube page to catch a recording of the session.