Jayant Kaikini on the good fortune of writing in a regional language
One of his books got translated to English by author Tejaswini Niranjana and No Presents Please: Mumbai Stories has now won the coveted DSC Prize for South Asian Literature 2018 and a sum of $25000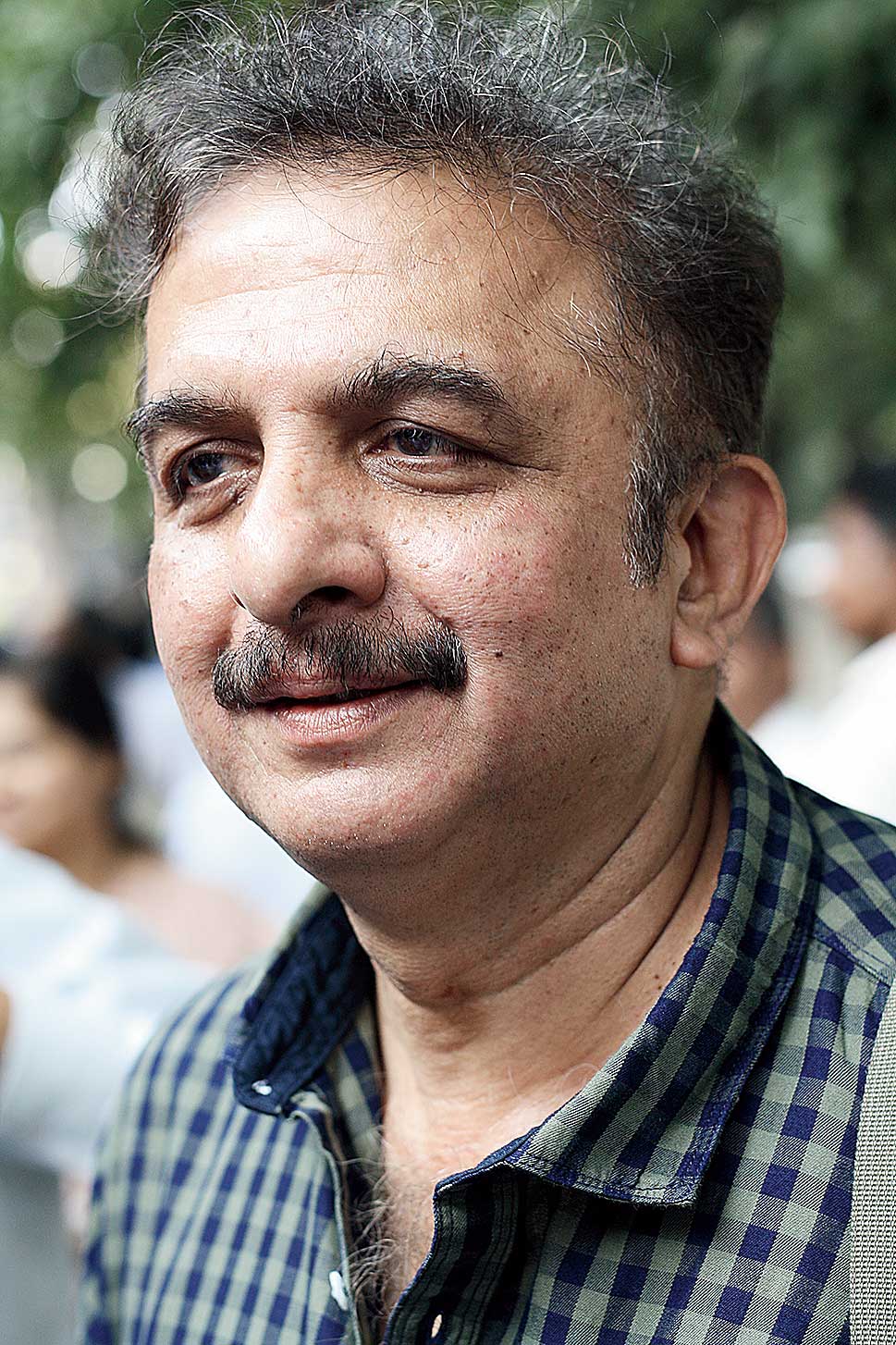 Jayant Kaikini
Telegraph picture
---
Published 29.01.19, 01:51 PM
|
---
His lyrics have been sung by the likes of Sonu Nigam and Shreya Ghoshal. Writing in his mother tongue Kannada, Jayant Kaikini is a force to reckon with. One of his books got translated to English by author Tejaswini Niranjana and No Presents Please: Mumbai Stories has now won the coveted DSC Prize for South Asian Literature 2018 and a sum of $25000. The author was in the city to attend the Tata Steel Kolkata Literary Meet 2019 in association with The Telegraph. Ahead of his arrival, t2 discussed the ethos behind the short stories in the book and the changing face of modern love. Excerpts... When did you know you wanted to be a writer? What inspired you to?
After schooling in my small hometown, the cosy seaside Gokarn, I had to move to another town for college studies. Three major changes awaited me there — hostel life, a bigger unknown township and switching over to English medium from Kannada. So to overcome my homesickness and gather my self esteem in a new space, I clung to extra-curricular activities like drama, debate, writing. That is how I started writing.
The imageries in No Presents Please: Mumbai Stories make it the book it is. Were you scared of them being 'lost in translation'?
Absolutely not. Tejaswini Niranjana has been a friend and reader of my works for four decades. She had published her first book of English poetry when she was a teenager. We share the same love for Mumbai. Any translation is safer in a poet's hand.
Poetry, lyrics, scripts and short stories — where do you feel most at home?
Each has it's own charm and demand. They complement each other in one way or another deeply, like islands connected beneath the sea. I enjoy each.
You have said that you would never write a novel. Why?
I am a very restless person and can't hold a thing close to my chest for a long time. I am always in a hurry to finish and share. So much so that most of my stories, poems, essays, columns are first drafts. I don't chisel them or work on them. Not that I am proud about it (except for film lyrics where you have to work a lot to fit in to a preset tune and context). So, for me, naturally, writing a novel is a big job, like a community mass marriage! I wish I acquire a temperament for that and hope to start a novel one day.
Your love for Mumbai seeps through the pages of No Presents Please: Mumbai Stories. Was it this love that led to the book or did you want to write a book and then thought Mumbai would make a great subject?
This is a collection of 15 short stories picked and translated from my published Kannada anthologies. Gokarn, my birthplace and Mumbai, where I worked for 24 years, have deeply nourished my sensibilities. It was Tejaswini's idea to pick 15 Mumbai stories for this book. In a way, this book, in spite of being a bunch of stories reflects a collective mind, like Mumbai.
You have said that 'a writer has lost his position in today's society'. What exactly did you mean by that?
A writer was always seen as a collective, thinking voice of an evolving society. That is why our schools had photographs of the writers on the walls along with national leaders. Writers were guests of honour in school functions. People would approach their neighbourhood writer for any social cultural or domestic advice. Interestingly, most of the writers of earlier era were teachers too. It was all homogeneous. But now schools and colleges invite leaders, business men, builders and celebrities as guests. There is a clear-cut shift from thought to materialist power.
You create art in praise of love. Do you think the way we look at art and the way we love has changed with technology?
Love for life is the essence of any pursuit of art. Unsaid love is always enigmatic. Maybe, the touchscreen facility in our technologies with abundant audio-visual communication skills has minimised the space for this 'unsaid' or 'unarticulated'. It is more challenging now to sustain the so-called 'magic' of love.
What would be your message for writers writing in regional languages?
I don't like prescriptive messages. As a Kannada writer I feel I am blessed to be writing in a language in which epics were written much before the English language was born. And we have over hundreds of sub-dialects in Kannada. Each dialect has its own inherent flow of experiential wisdom. Language is a mode of thought. It is the sixth sensory organ evolved by man. Like a car battery gets recharged while on the run, we get recharged only when we write in our language.
What is your writing process like?
I don't plan. I am very impulsive. One image... one incomplete sentence... the sight of one intense unfamiliar face, sets my mind off! I just get lost. Unless you get lost, you can't find anything .
How does it feel to be nominated for the DSC prize for literature, that too for a translated piece of work and a short story collection?
It is very heartening that a translated work, that too a collection of short stories, has been nominated. Awards are like a pat on the back of a marathon runner from an onlooking stranger en route. He has to just wave back and keep running. The pat is not the goal.