Anubha Yadav on debut novel The Anger of Saintly Men
It is a starkly bare and honest look at patriarchy that leaves you in a disturbed state of being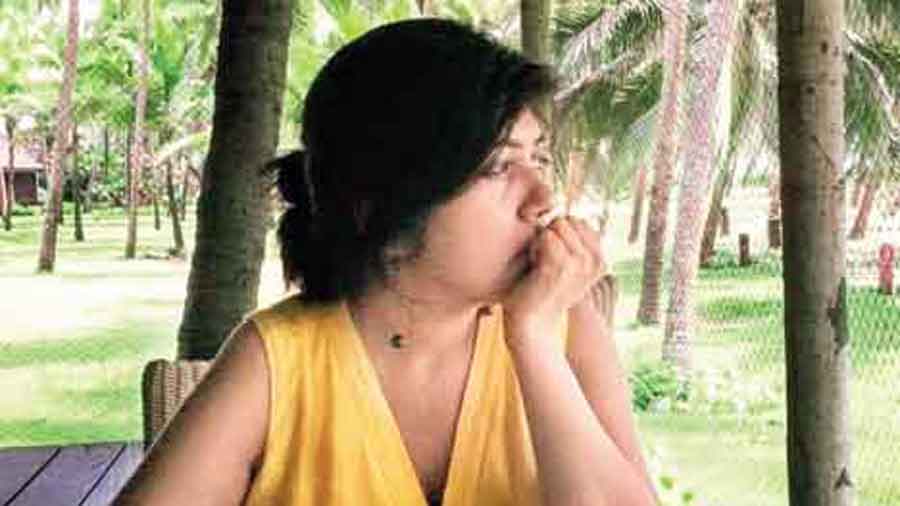 ---
Published 21.07.21, 10:31 PM
|
---
Art is meant to disturb the comfortable, we are told, and Anubha Yadav's debut novel The Anger of Saintly Men (Bee Books; Rs 399) does that and more in ways that resemble a sucker punch in the gut. Percolation of patriarchy in men form the crux of the novel that strings together seemingly short stories through carefully balanced emotional dynamics of a fragile family of three brothers. Sonu, Anu and Vicky live in a Chuhedani (as named for its size and structure) in the outskirts of Gurgaon. Their lives lack the privilege of privacy and are instead intruded upon by the pangs of patriarchy.
Set in early 90s, when the sexual awakening of the boys coincide with Maine Pyar Kiya hitting the theatres, the atrocity of their crimes caused in the juvenile fervour of young age makes for a tale that makes you want to sit up and take notice of every incident unfolding around you. We spoke to the author Anubha Yadav, who currently teaches broadcast studies at Delhi University and has previously written Scripting Bollywood: Candid Conversations with Women Screenwriters of Hindi Cinema. What emerged from it was this stark need to tell a story with empathy for people who themselves are victims more than they are perpetrators of crimes, using a language that shocks you into listening with utmost attention.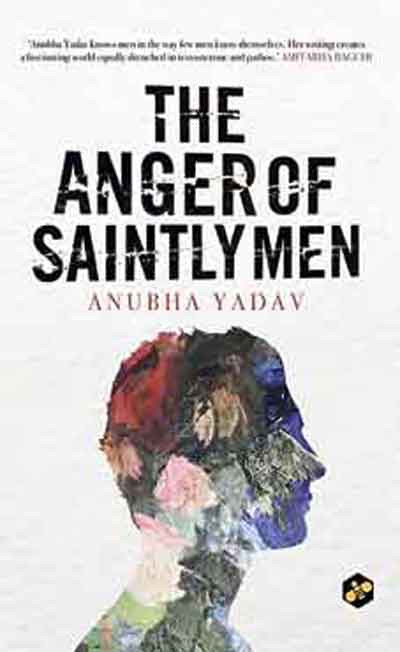 Tell us about the inception of the book.
After writing non-fiction for over a decade, I felt a compulsion to move towards fiction. There were stories that I was not able to harness in non-fiction. I have written and published over 20 short stories all over the world and that occupied the last 10 years of writing fiction. It was then that I felt the urge to try long-form. Short stories come very easily to me and I don't have to make much effort. In an effort to find a balance between the ability to write short stories and the need to write longer form, this book emerged. It's a connected short-fiction work that is novelistic in nature but has stories that stand somewhat separately as well.
Could you please throw some light on the choices you made as a writer when it came to the language used in the book? Some parts may appear crude but also equally aware of its form…
I am very glad to be asked this question because I think a lot of conversations about the book is happening around the choice of language. There are a lot of reviewers who are wondering if this is an accident. I don't know for others but nothing in this book is an accident. Every word of another language, especially Hindi, that has been used in this world is a political choice. These choices allowed me to do a few things that would help build the environment and present the tale in the manner it is supposed to.
To throw light on the textured atmosphere that they grew up in, the one device that was available to me was the language. I changed the voice of the boys as they grow up, as the identity of each boy develops over time. They are starkly different beings with very different experiences, despite coming from the same house. Of course, this didn't happen in the very first draft. Initially, there were overlaps in their characters. Anu right from the beginning is more enterprising and cosmopolitan while Vicky is insecure right from the beginning with certain needs that he is unable to articulate. Sonu has the problem of being pigeon-holed in one place. So how do you get that in language and in the voice of these boys who become men later? So, one way I chose to highlight this difference is through language.
I am not the first person to do this. Look at migrant literature and authors like Juno Diaz, who have done it in the past. He has often chosen this style in his works. Toni Morrison has also used this often. I am borrowing from that legacy. When Morrison does it, she does it with English itself. I don't think I owe it to anyone when they say that people might not understand or that people might be uncomfortable with it.
There is a darkly comical angle to your narration. Was that intentional?
Sometimes it was and sometimes I surprised myself! Things that I am not finding funny, people are. They are saying that this is the dark, comical side in me! It is always surprising — almost Barthian. Readers are also interpreting the text in their own way, which is wonderful for a writer.
Is there any particular character that you formed an affinity towards?
It kept changing for me. Right now, it's Papa. I wrote this book for over four-and-half years and there were times when I felt extremely protective about Sonu and his struggles. There have been other times when I felt angry at Anu for not doing more or being too cocky. Anu, too, goes through a lot and I ended up feeling guilty for harbouring anger for him. I was very surprised by the way Vicky turned out, to be honest! Right now, I am very empathetic towards Papa. I have been very angry at Papa, the patriarch, all through and suddenly now, in all interviews, I end up saying Papa. I know why it's happening. Our generation, of people born in the '70s and '80s, we started having conversations on men and patriarchy but Papa's generation had nothing. They didn't know there existed a vicious cycle of oppression for them to break. For all my anger at him, I feel deep empathy for him right now.
What's next for you?
There is a lot of exciting things on the table right now that I am unfortunately not able to speak about immediately, but you would be happy to know that not only do I jump mediums but also genres. Fingers crossed, you will find out soon.