An entrepreneurial spark led to Book Thela
Book Thela is an online platform that allows users to buy used books at discounted prices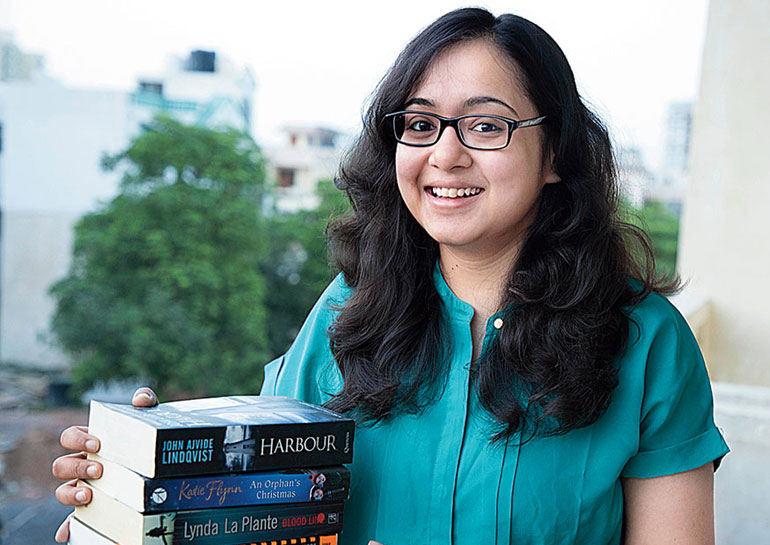 ---
---
Entrepreneurial flair and the need to see your own burgeoning business can arrive at any point of time in life. For Riticka Srivastav, it happened while she was still in college. What started with delivering packaged food to hostel students who had no access to food at night, soon turned into a dream of something bigger. Her love for books coupled with the idea of providing easier access to students on a budget to books was how Book Thela was born.
"The idea came from the fact that as a college student on a shoe-string budget, I had to travel to far-off places to buy cheap second-hand books. Moreover, I had to rummage through piles of books before I could find the title I was looking for. This is when I realised I could mould my business idea around this problem and provide a solution for all the bibliophiles out there," said Riticka.
Book Thela is an online platform that allows users to buy used books at discounted prices. Found on bookthela.com, the website since its official launch on March 22, 2017 has seen incredible numbers which stand at almost 90,000 registered users now with an average of 70-80 daily orders.
The true testimony of a flourishing and successful business is always the customers and that is something Riticka has always maintained. "For marketing, we concentrated on digital advertising as the impact is highly measurable. We have a customer-first approach and keep giving discounts/coupons to provide the best deals to our customers. We believe that all it takes for a customer to become loyal is to make that first purchase," adds Riticka.
It, however, hasn't been an easy journey for this 24 year old. The first phase of ideation involved intensive research — supply chain, procurement of the books, competitor analysis, pricing strategy, order management and more. Without knowing what she was getting into, how could she have ensured that she was launching a profitable business? However, the execution part was a higher mountain that needed to be scaled. Multiple decisions, like whether to outsource delivery to an external vendor to ensure timely delivery or the kinds of books that needed to be a part of the inventory, had to be taken. Logistics proved to be the toughest area to conquer, as it has proven to be time and again for e-commerce brands. Riticka decided to outsource delivery to reliable partners like FedEx, Delhivery, Holisol and more.
She fondly remembers a customer testimonial that has remained special to her throughout her journey. "Got a FedEx on a Saturday afternoon. Opened it to find the books I had ordered and was pleasantly surprised to see a cute hand-written note attached to one of the books wishing me a happy reading. An absolutely wonderful gesture! Best of luck and keep up the good work", a loyal customer had written. In the e-commerce business, it is these small, personal touches that sets you apart from the rest.
For Book Thela, the first milestone achieved was when the business broke even in the very first month. With exceptional customer response, the future looks brighter than ever. So what more can we expect from Book Thela, we asked Riticka. "We have a lot of ideas in the pipeline for expansion. We plan to increase the inventory, add more categories of books, add more languages — international and regional both, increase market penetration into the tier II and III cities. The ultimate goal is to make Book Thela the one-stop shop for everything related to books," she signs off.