An earnest lamentation
The book is concerned about the legacy of liberalism in India — how to keep it alive in an age when fabricated narratives travel at greater speed than verified truths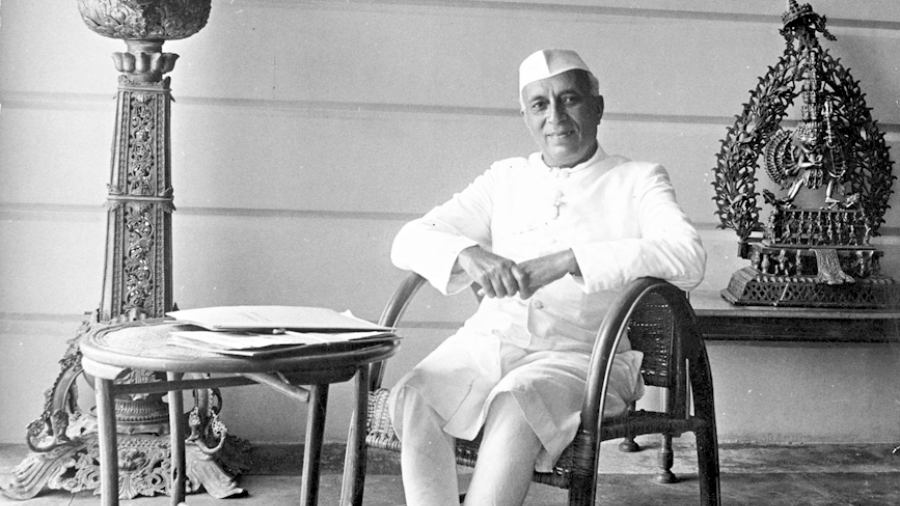 ---
Published 18.11.22, 06:21 AM
|
---
Book: India After 1947: Reflections And Recollections
Author: Rajmohan Gandhi
Publisher: Aleph
Price: ₹399
In his youth, Rajmohan Gandhi was a participant in the Moral Re-Armament movement, which called for moral and spiritual development of the public to resolve political crises. In 1963, he and a friend wanted to organise an MRA meeting in Delhi with international delegates. They wanted to rent the Vigyan Bhawan as the venue, for which they needed permission from the government. The officials did not respond to their request, probably because Jawaharlal Nehru was not a sympathiser of the MRA. In a desperate attempt, Gandhi sought an appointment with the prime minister and was not refused. The twenty-eight-year-old Gandhi was greeted by Nehru as 'aap' and within minutes received permission for the meeting.
Gandhi recalls this incident in India After 1947, his latest book, as an example of the freedom of expression that made that era so special — a time when opposing views did not land people in jail but could find place at a venue owned by the government. This is, indeed, an uplifting story until we realise that it took a meeting with the prime minister to book a venue for a mere conference. The story reveals how the liberal values were being cultivated in the newly-independent country through a concentration of goodwill among the top leaders whereas the lower-level bureaucracy and the common people did not always show much enthusiasm for it. No wonder, within twelve years of this incident, Indira Gandhi, who was once thought to have shared the same values, would go for their suspension.
Gandhi's book admits this contradiction but does not want to give up on trying to rebuild an India that will cherish the spirit of liberty, equality and fraternity as much as some of the greatest political figures of the country did during the nationalist movement and thereafter. In many ways, this is a noble mission, and we must respect any attempt to rekindle that spirit. However, it takes more than the goodwill of a few leaders to introduce a public culture of empathy and peaceful coexistence in a society mired in distrust, apprehension and factionalism.
The book is concerned about the legacy of liberalism in India — how to keep it alive in an age when fabricated narratives of unresolvable enmity circulate at greater speed than that of the verified truths claiming otherwise. Gandhi chooses three phenomena, which have often been subjected to this clash of narratives in the last ten years or so — Ram, Partition and Gandhi. All three are powerful ideas, which can either bring people together or pull them farther apart. He offers many examples where the ability to make amends wins over the anger or disdain springing from unfamiliarity and mutual misrecognition of intent. Many such examples are of great men and women of yesteryear but there is also a public sentiment of harmony which saved thousands of people from the violence around the time of Partition.
It is, however, a pity that this sentiment could not be inculcated as much as it should have been. The nationalist movement had a great pedagogical potential in the beginning but finally it became a fight for transfer of power despite Mahatma Gandhi's cautions. It is curious, as Rajmohan Gandhi observes, that many of the nationalist leaders like the Mahatma or even Madan Mohan Malaviya, the founder of the Hindu Mahasabha, were keen devotees of Ram and observers of Hindu rituals but it never occurred to them to demand a temple at his presumed birthplace replacing the already existing mosque. But, at the same time, there were reports of dispute between the two communities in the area since the nineteenth century. If there was discord between how the leaders wanted to shape the country and how the people wanted it to be shaped, not much dialogue seemed to have taken place to address that issue. 
That brings us to the crucial question, which Gandhi asks at the end of the book — "Where do we go from here?" He makes it clear that without treating the questions of equality of rights and that of livelihood as important, it is impossible to inspire the public to imbibe the liberal spirit of fraternity or even liberty. What is also needed is to resist the concentration of superior morals among a chosen few and to stop expecting that a better leader helming the country will automatically take us to a collectively beneficial future. It has only been seventy-five years since Independence and many of the painful memories associated with the transfer of power by way of Partition linger. It is easy to ask to leave these memories behind for greater good, but as experience shows, one needs a more concrete vision of that future to make that call. Lamenting about that past or spewing a verbose rhetoric of universal peace and friendliness is not going to get us there, however earnest those words may be.