America has been trumped
A Warning by Anonymous (A Senior Trump Administration Official) is an insider's account of the Trump administration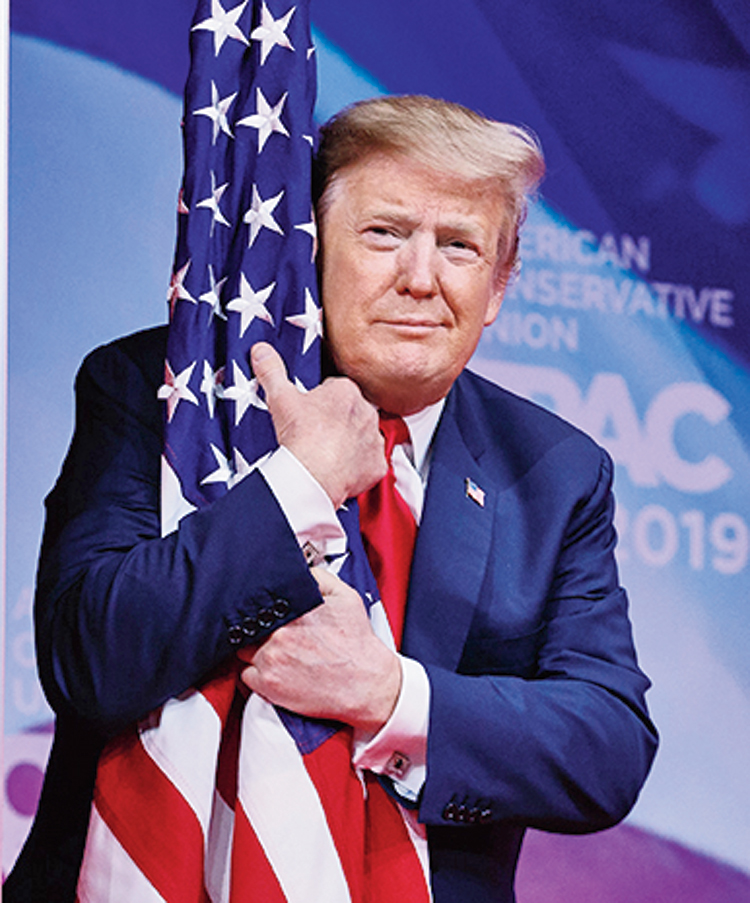 ---
---
Even the most committed Republican would hesitate before comparing the Trumpian White House with Camelot. Simply because the modern avatar of King Arthur — President Donald Trump — is, to put it indecorously, decidedly loony. Evidence, stacks of it, fills the pages of A Warning, an illuminating dossier that has been put out by Anonymous, a senior but shadowy administrative functionary, who had, in a 2018 essay in The New York Times, offered the world the first glimpses of the disorder that reigns in the White House. Evidently, the chaos — anarchy — has intensified, prompting this anonymous knight to wield the pen like a sword.
"In the history of American democracy, we," Anonymous writes, "have had undisciplined presidents... incurious presidents... inexperienced presidents… amoral presidents. Rarely... have we had them all at once." This scathing assessment of the president by an insider is supported by numerous examples of lapses committed by Trump. Here is a man who decided to withdraw the United States of America from Syria with an impetuous tweet, ignoring every piece of sane advice that came his way; the president thought nothing of declaring immigrants the 'enemy' (he, Anonymous reveals, loathes copious official briefs with as much vehemence); worse, the president has made every effort to weaken the "Steady State", a network of checks and balances meant to act as guard rails against a rogue head of state; Trump, who demands loyalty over fidelity to the Constitution, also relishes putting conscientious officials on the 'deathwatch' (he even contemplated dropping the vice-president before the 2020 presidential election). The consequences of Trump's wisdom have been frightening for America and the world. Established protocols of US solidarity with the international order — the climate change negotiations are one example — lie broken, much like a White House wrecked by indecision, intimidation and plain idiocy.
Readers cannot be faulted for expecting Anonymous to drag skeletons out of Trump's closet. A Warning, after all, is an insider's account. But there is very little new material that Anonymous provides on the vexed question of Russian interference in the US or, for that matter, on the future of the Trump-Kim Jong-un chemistry. One expected Anonymous to do better than parroting Trump's fascination with strongmen, a trait common among bullies cloaked as leaders.
There are other bones to pick with Anonymous. His confession of the administration's inability to put America back on track under Trump would have struck a chord had he decided not to pass the solemn responsibility of unseating Trump — only the third president in US history to face impeachment — on to the people. For a seasoned administrator, Anonymous appears to be a tad too hopeful. For Trump, much like Narendra Modi or Boris Johnson , is not the malady but its symptom. Camelots with crazy sires would continue to rise with public support as long as the deeper structural issues that create their reigns remain unaddressed.

A Warning by Anonymous (A Senior Trump Administration Official), Little, Brown, Rs 599