Abhijit Banerjee, Nandana Dev Sen launch English translations of Nabaneeta Dev Sen's poetry
Both of them read out multiple poems from the book, the original in Bengali and her English translations as well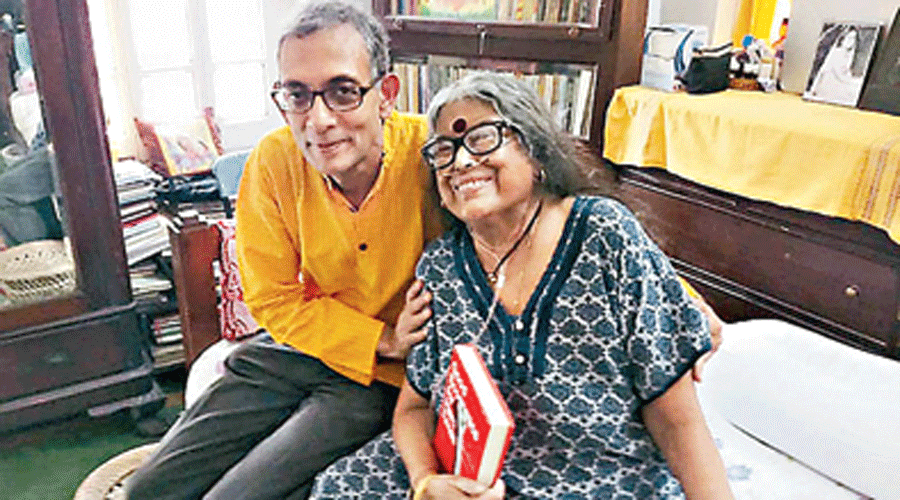 Abhijit Vinayak Banerjee with Nabaneeta Dev Sen.
Sourced by the correspondent
---
Published 19.05.21, 03:43 AM
|
---
The world knows them as Nobel laureate Abhijit Vinayak Banerjee and author Nandana Dev Sen.
They were Jhimada and Toompa to each other during a conversation hosted by Indo-American Arts Council to mark the launch of the latter's translations of her mother Nabaneeta Dev Sen's seminal work of poetry. Titled Acrobat –– Poems by Nabaneeta Dev Sen, the book was a Mother's Day gift to her late mother –– the author, poet, educator and academician and winner of the highest literary awards in the country.
While the world knows of Banerjee's excellence in economics, what was revealed in the session was his "incurable addiction to books" and the beautiful relationship he shared with the late poet and author. He fondly reminisced the last encounter with his Nabaneeta Mashi, two weeks before her passing. "She was very sick but she mustered up all the energy in her at that moment and was her vivacious and funny self. Her opening line to me was, 'Didn't you just win some kind of a prize?" he laughed and said.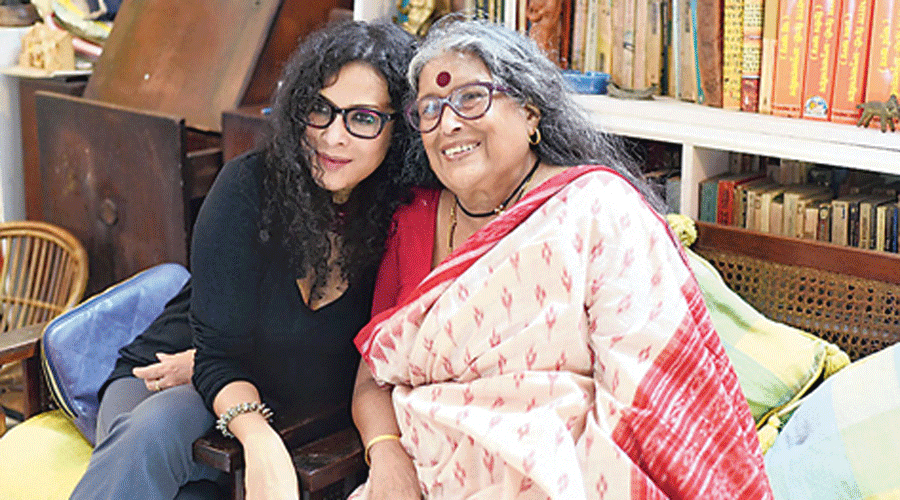 IDENTITY IN POETRY
Banerjee and Dev Sen both read out multiple poems from the book, the original in Bengali and her English translations as well.
"Bengali is uniquely gifted as a language of circumlocution. Unless it's political poetry, or writers like Sukanta. And then there is Nabaneeta Mashi who wrote poetry like she spoke, a style very distinctive within the Bengali corpus," he said.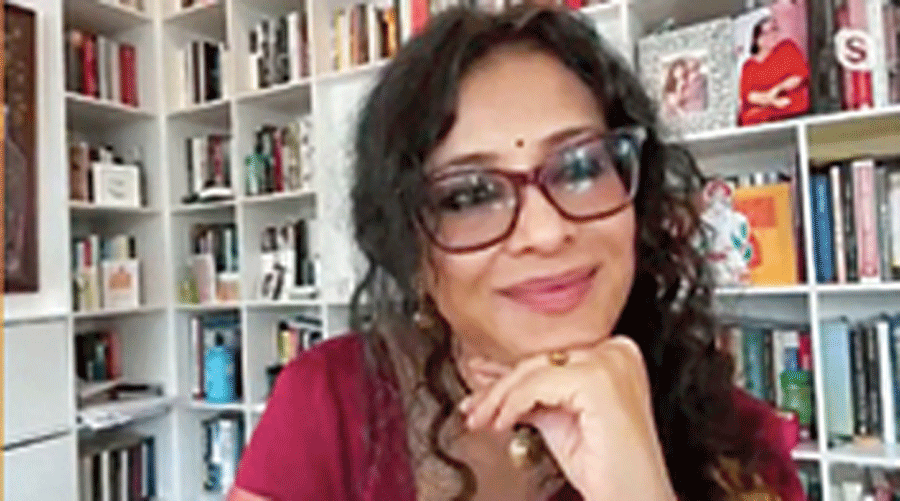 Comparing her travelogues to her poetry, he spoke about the former being humorous, excellent and slightly controlled while her poetry was unabashedly her.
"She considered it one of her main tools for survival. If she didn't have poetry in her life, she would have disintegrated," Nandana added. Nabaneeta Dev Sen believed that poetry was also a tool for empowerment for women, not limited to the establishment of identity but also in terms of defending violence. Such was the importance of poetry in her life that her identity as a woman was strongly connected to her identity as a poet.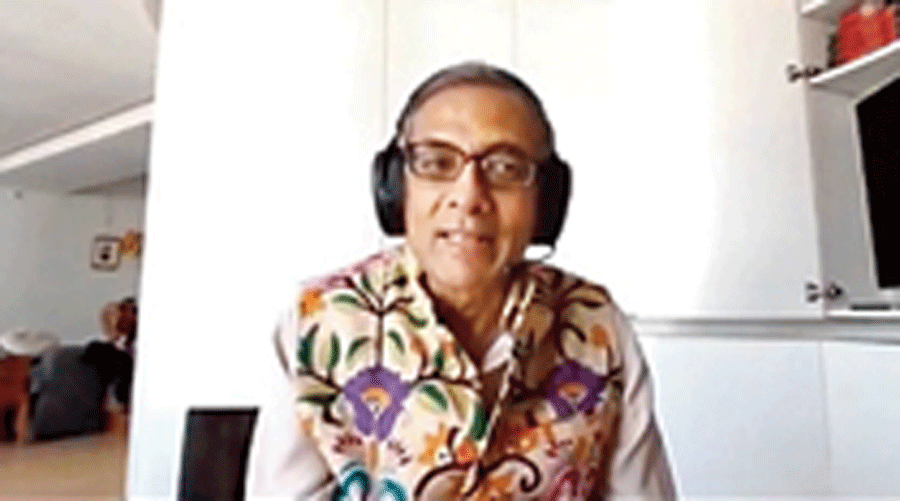 TRANSLATIONS
Banerjee found himself reflecting upon the difference of rhythm in Bengali and English as languages. Taking the example of The Night of the Rape, Banerjee commented on the poem's ability to stay true to the Bengali rhythm when translated to English by Nandana. "But it must often be challenging to do these translations. What are your trade-offs in the process?" Banerjee asked Nandana.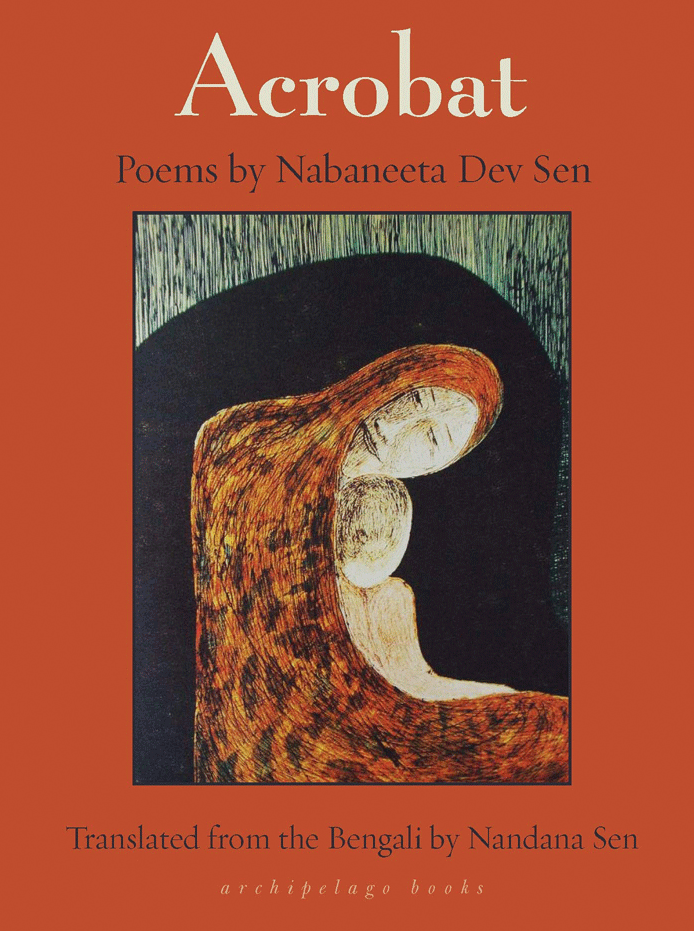 "I didn't choose poems based on how difficult or easy it would be to translate. It was what resonated with me the most, were most representative of her and had variations within them," said Nandana.
Not letting her focus stray not only from the ethos of the poem but also rhyming and metrical structures of the poem, helped Nandana through the process. She also wanted her mother's poems to look the way they did in their Bengali format, which turned out to be the hardest task since some Bengali phrases can often take a few sentences in English to completely translate. Remembering her mother's ability to even make up new words, Nandana elaborated upon the difficulty of her mammoth task.
The enlightening, charming and educative session is hosted on the social media pages of Indo-American Arts Council. The world of economics and poetry collided in a wonderful crescendo that is available for viewing. One-and-a-half hours of pure joy shared across different time zones, we would suggest you not miss this one.