Reading list to devour in 2021
Beginning of the year reads to stay in holiday mood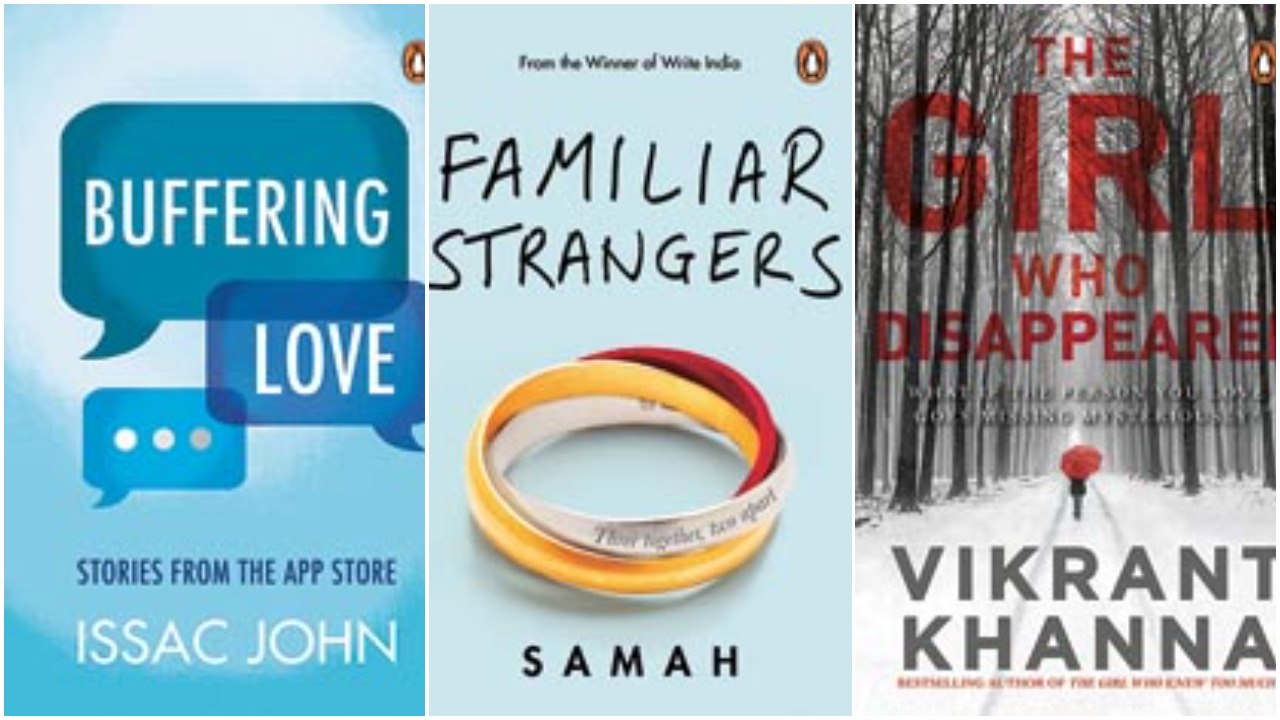 ---
---
The beginning of the year sure feels a lot different this year, doesn't it? If you could wish for anything at all this season, what would it be? Well for me, besides wishing for an end to the pandemic, I'd love to rent out a cute cabin in the woods and tuck my nose into some fun reads (or three) by a cosy fireplace. Ah, one can dream!
So whether you're able to take off to your dream destination or you plan to lounge at home in your PJs and are looking for a reading list to devour, here are my top book recommendations for this season to get you in the spirit of the beginning of the year. From romance and thrillers to inspirational reads and cookbooks, there's something here for everybody. Happy reading!
Buffering Love by Issac John
An unusual, app-based collection of short stories. Like many of us, the characters from the world of Buffering Love cling on to their mobile phones, sometimes to devastating consequences — whether it's the tinsel town diva who accidentally tweets an intimate personal account, or the aspiring writer who opens a dating app in an office reception just before her interview. It's a witty and sharp look at how technology influences every aspect of our lives today. The book is perfect for those who like quick fixes for reading (like everything else in their daily lives).
Familiar Strangers by Samah
A millennial couple leading life at break-neck speed, unknowingly stuck in the rut of a marriage that is obviously dying, if not already dead. Sounds like a couple you know, right? Things get interesting when the husband's ex-girlfriend makes a sudden comeback into their lives, making them question everything they know about each other. Can they save their marriage before it's too late? The book will resonate with urban married couples struggling to cope with the pressures of life these days.
The Girl Who Disappeared by Vikrant Khanna
Another dark and gripping psychological thriller by the bestselling author of The Girl Who Knew Too Much. A girl mysteriously disappears at a writer's retreat where she is spending her time with her boyfriend. All the other guests at the retreat seem to be hiding something — no one is who they portray themselves to be. Fast-paced and full of unexpected twists, it's a book that will keep you hooked from the first page. It's compulsively readable and ingeniously constructed. The ending is bound to leave you shocked!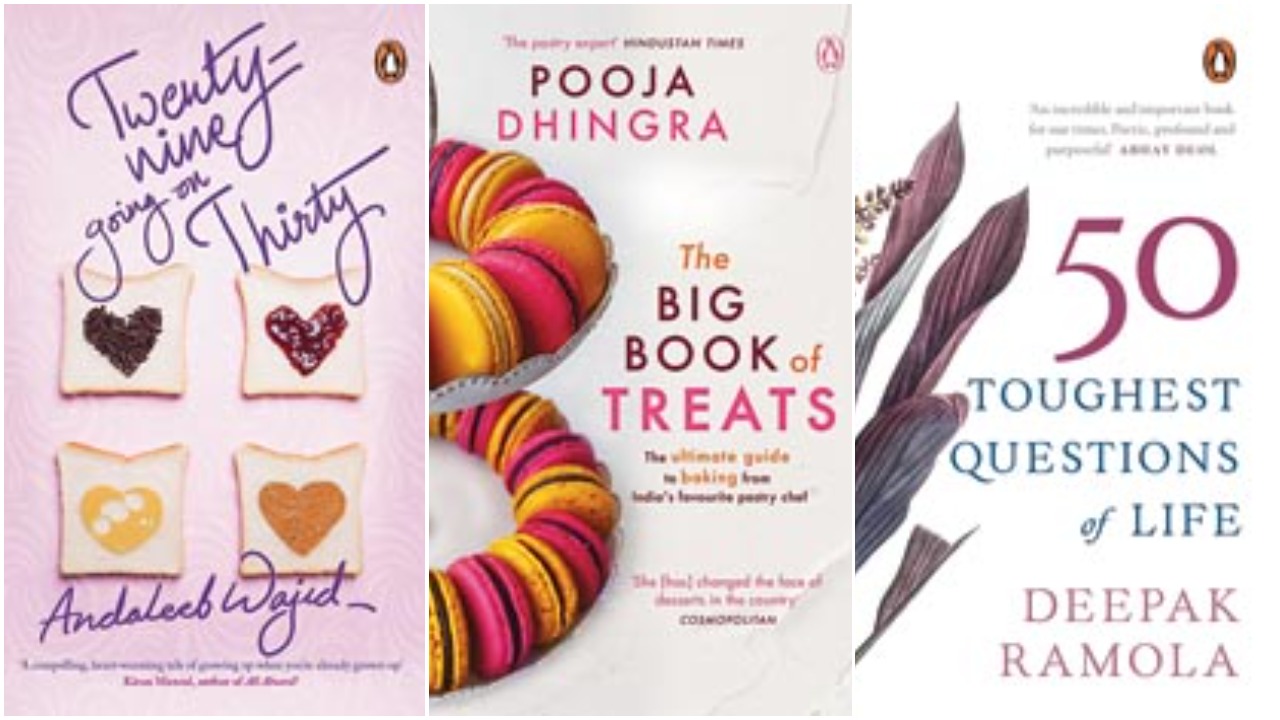 Twenty-nine Going on Thirty by Andaleeb Wajid
Four friends approaching the three-O milestone are brought together by family drama, boy trouble, and fast-approaching birthdays. As they navigate love and friendships, they realise there's a difference between growing up and growing old. This feel-good romance is the perfect book to curl up with over the holidays.
The Big Book of Treats by Pooja Dhingra
This is the ultimate home baker's cookbook from the 'macaron lady' and founder and owner of Mumbai's most famous French-style pâtisserie, Le15. Read and use this if you wish to make hearty, uncomplicated desserts with kitchen staples that can be found at any corner shop. From cookies and cupcakes to brownies and birthday cakes, you can bring all sorts of baked goodies into your homes this holiday season without having to venture out.
50 Toughest Questions of Life by Deepak Ramola
A book that invites you to have a conversation about yourself with yourself, through a beautiful collection of life lessons from inspirational sources across the world — from the women of the Maasai tribe to young girls in Afghanistan and sex workers in Kamathipura; from the lessons of earthquake survivors in Nepal to Syrian refugees in Europe. The author is an actor, lyricist and the founder of Project FUEL, an organisation that collects life lessons from people of all ages and backgrounds around the world.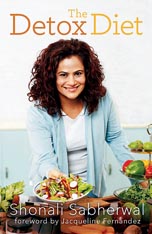 The Detox Diet by Shonali Sabherwal
Pick this up if you've overindulged during the holidays and are thinking of getting back in shape. It's got fantastic detox diet plans, numerous recipes and an abundance of health tips to help you get back to your pre-holiday shape as well as help you maintain and sustain a healthier lifestyle. The author is a top macrobiotic nutritionist whose clients include everyone from Jacqueline Fernandez and Neha Dhupia to Sidharth Malhotra and Esha Deol.
The author is a senior comissioning editor at Penguin Random House India