A Poet and a Diplomat
In conversation with Vidya Gajapathi Raju Singh, Abhay K., India's youngest Ambassador, speaks candidly and compellingly about his journey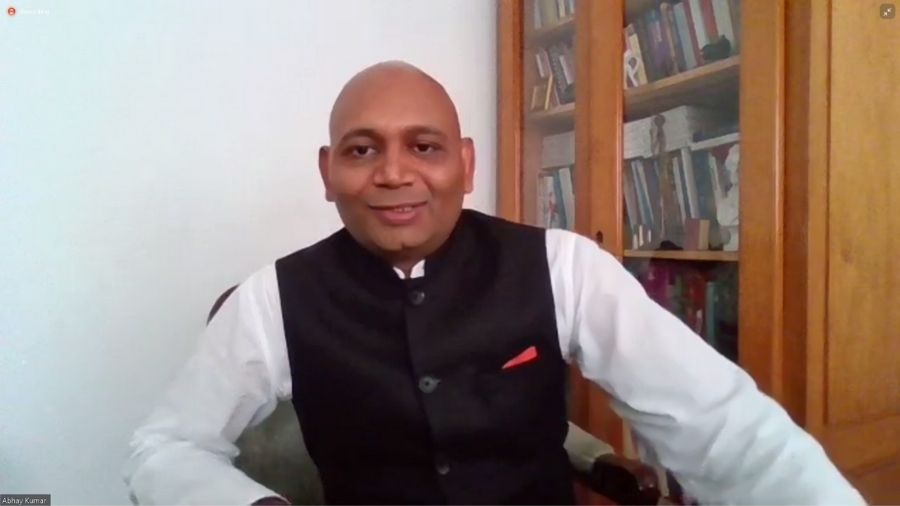 Abhay K.
Picture sourced by correspondent
---
Published 24.02.21, 02:19 PM
|
---
Poetry and diplomacy do not seem like the most natural of bedfellows. While one is powered by passion, evocation and expression, the other must rest on rationale, restraint and statecraft. Yet, at the heart of both poetry and diplomacy lie the art of communication.
Abhay K., India's youngest Ambassador, is currently the envoy to Madagascar and Comoros. A veteran diplomat at only 41 years, he has served in several diplomatic capacities in Russia, Nepal, and Brazil. At the same time, he is also an award-winning poet with more than a dozen works to his name. A recipient of the SAARC Literary Award, Abhay was honoured with the Asia-Pacific Excellence Award in 2014, among other accolades. 
Abhay shed light on the curious connections between his twin vocations at a virtual session of An Author's Afternoon on February 5, organised by Prabha Khaitan Foundation in association with Shree Cement Ltd and Taj Bengal. In conversation with Vidya Gajapathi Raju Singh, he spoke candidly and compellingly about his journey as a poet-diplomat. "My poetry informs my diplomacy and vice-versa. Travelling around the world as a diplomat has made me a better poet, and being able to write poetry has made me a better diplomat," he said, citing Ramdhari Singh Dinkar's epic, Rashmirathi, as an abiding influence, one which shaped his ideas about poetry and diplomacy as a child. Focusing on the similarities between writing verse and drafting resolutions, Abhay pointed out how both activities require a careful calibration of words, an appreciation for ambiguity, precision and brevity, and above all, the perfect balancing act between sensitivity and sensibility.
On the subject of constantly shifting addresses as a civil servant, he made an interesting observation, noting how each place he travels to inspires him afresh to compose poetry. "I really enjoy this nomadic life, as I consider the whole planet to be my home. This has led me to understand the true value of Vasudhaiva Kutumbakam — the world is one family," he said.
Abhay's peripatetic existence has only made him a more prolific poet. A glance through his oeuvre confirms the impact of place upon his poetry.
Presently working on a long love poem tentatively titled "Monsoon", the poet-diplomat revealed that he uses breaks in his work schedule to pen his verses.
The session drew to a close with Abhay reciting some of his work, most memorably, Earth Anthem, which was used by the United Nations to mark Earth Day (April 22) in 2020.
He also responded to questions from the audience, discussing how poetry transforms consciousness en route to birthing an intellectual revolution, besides revealing his fondness for yoga, trekking and stargazing, and beautifully outlining how the essence of his identity as a poet-diplomat lies in recognising the permanence of moments within the larger impermanence of time.