The Barefoot Coach by Paddy Upton, Westland Sport, Rs 800 and On Cricket by Mike Brearley, Constable, Rs 700 There are several stories about Tiger Pataudi in Mike Brearley's book Wikipedia
Fifty per cent of cricket is played in the mind. These two books -- The Barefoot Coach by Paddy Upton and On Cricket by Mike Brearley -- one by a master coach from South Africa and another by a master captain of the England team, underscore this aspect repeatedly.
Both authors hold advanced degrees in the same general areas – psychology. Brearley has also been awarded an honorary doctorate.
That is perhaps why both say that mental preparation for a match holds the key to a good performance because not only do you have to know your opponent's strengths and weaknesses, you also have to guess, ball after accursed ball, what he or she is going to do.
These two books are for connoisseurs. They have to be savoured for what they offer, namely, a deep understanding of the game.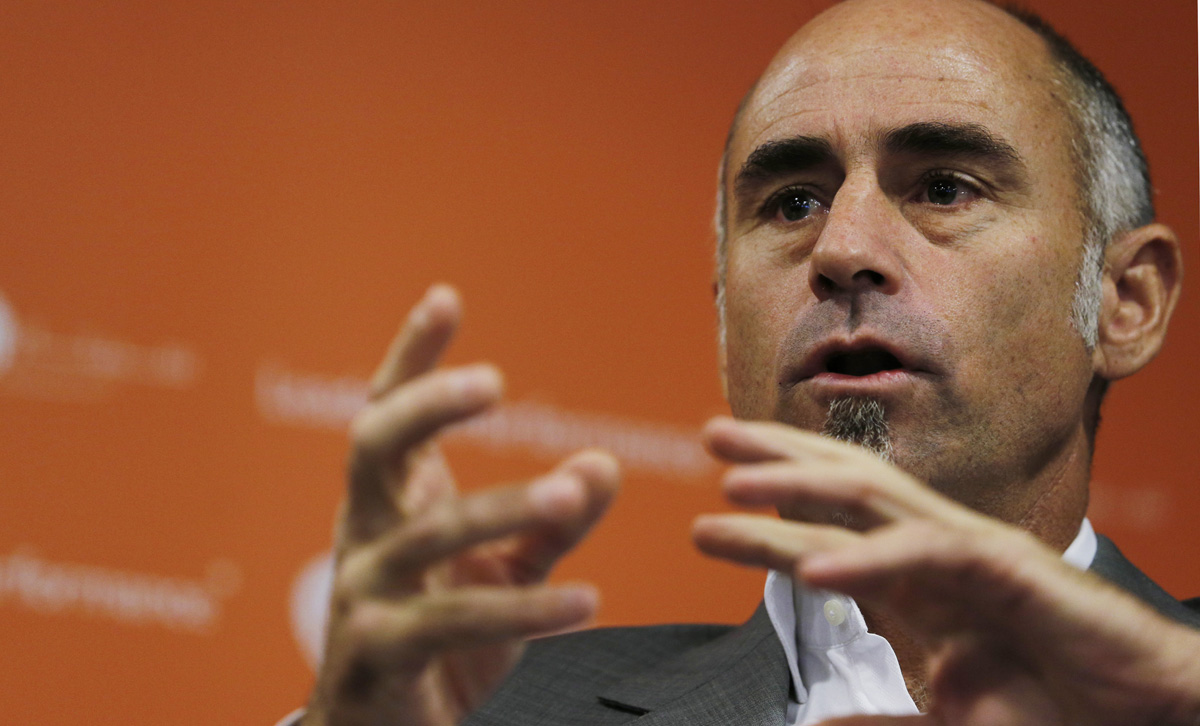 Paddy Upton came to India in 2007. His job was to change the way the Indian team prepared for, and approached, the contests paddyupton.com
Brearley's wisdom
Mike Brearley who captained England in the first part of the 1980s and who authored the highly thoughtful book The Art of Captaincy, and was president of the MCC, takes the discussion to altogether a different level. So be warned: this needs effort to comprehend.
It is difficult to get a handle on the book because Brearley ranges far and wide in the 49 chapters that make up this book. He talks about topics as diverse as aesthetics, cheating, race, commentators and, of course, batsmen, bowlers, wicketkeepers and naturally, the Ashes.
From time to time, interspersed with the anecdotes there are little portraits of the players he has known and played with. His chapters are titled 'What Makes a Hero', 'The Flea' and, mysteriously, one called 'From Wot to Fot'. Throughout the book there are passing references to philosophers, logic, Samuel Beckett, and of course, psychology.
Reading it is like sitting through a five-day Test match between two highly skilled, evenly matched sides. It is not like watching a T20 game. It's the sort of book that you keep by the bedside and dip into between innings. It is extraordinary how much this enhances your enjoyment of the game in progress.
He has also devoted an entire section to Indian batsmen and how they play the game where lays to rest all the talk about Indians lacking discipline, aggression and commitment. He understands Indians as well as any foreigner can – his wife is an Indian.
To end this review, I must relate three stories – there are more in the book – that he tells about Tiger Pataudi. When after he came back to cricket after losing one eye in 1962 Pataudi was asked when he had decided to resume his interrupted cricketing career.
"When I saw English bowling," was the laconic response.
Then there was the time when Pataudi decided to bowl to Colin Cowdrey in the 1964 Test match at Kanpur. Amazingly, he got Cowdrey Lbw. When he turned to appeal, the umpire said, "That's out, your Highness".
Last but not the least is the story that Ian Chappell told Brearley. During an interview he asked Pataudi what he did. Nothing, said Pataudi. Chappell persisted. I mean for a job he said. Nothing said Pataudi again.
Chappell asked a third time and a very testy Pataudi replied.
"Nothing. I am a bloody prince." Brearley says the expletive was stronger.
Upton's uptake
Upton came to India in 2007 along with Gary Kirsten who was the head coach, hired by the BCCI at the instance of Sunil Gavaskar. His job was to change the way the Indian team prepared for, and approached, the contests.
The goal Kirsten and Upton set for themselves was to make India the number one team in all formats of the game. The record shows that they succeeded. This was an extraordinary achievement for a duo of South Africans dealing with a bunch of highly talented professionals who, bar two three exceptions, often played for themselves rather than the team.
At first, says Upton, Indian players wanted one-on-one sessions. But gradually, as Kirsten and he emphasised team culture, this gave away to a culture "where the environment could serve as the 'mental conditioner'.
The point is simple: a good coach coaches the team, not the individual. It is not at all surprising, then, that India has started to perform so well, winning more matches than it loses. Upton understood the difference between individual sports like athletics or tennis and team sports.
The high point of Kirsten's and Upton's efforts was the 2011 World Cup, which India won. Upton's account of it all is fascinating. For example, he describes how Dhoni, who had got only 150 runs till then, went in to bat at number 4, rather than an unwell Yuvraj who had been vomiting, possibly because of the cancer that was detected only after the match.
Dhoni, says Upton, is always the man for a pressure situation. But he adds that the match was really won by Gautam Gambhir and Suresh Raina who steadied the innings after Virendra Sehwag and Sachin had got out cheaply.
One example of the subtle approach that Upton adopted was that from about June 2010, he never started the discussion about any game without saying 'when we play in Mumbai on April 2' which was the date for the World Cup final. That messaging proved critical in India's win.
All genuine cricket fans who know English should read this book while the World Cup is on.