Second C in CBFC stands for certification, not censorship
Why does the film industry have to struggle with a hundred-year-old, colonial law?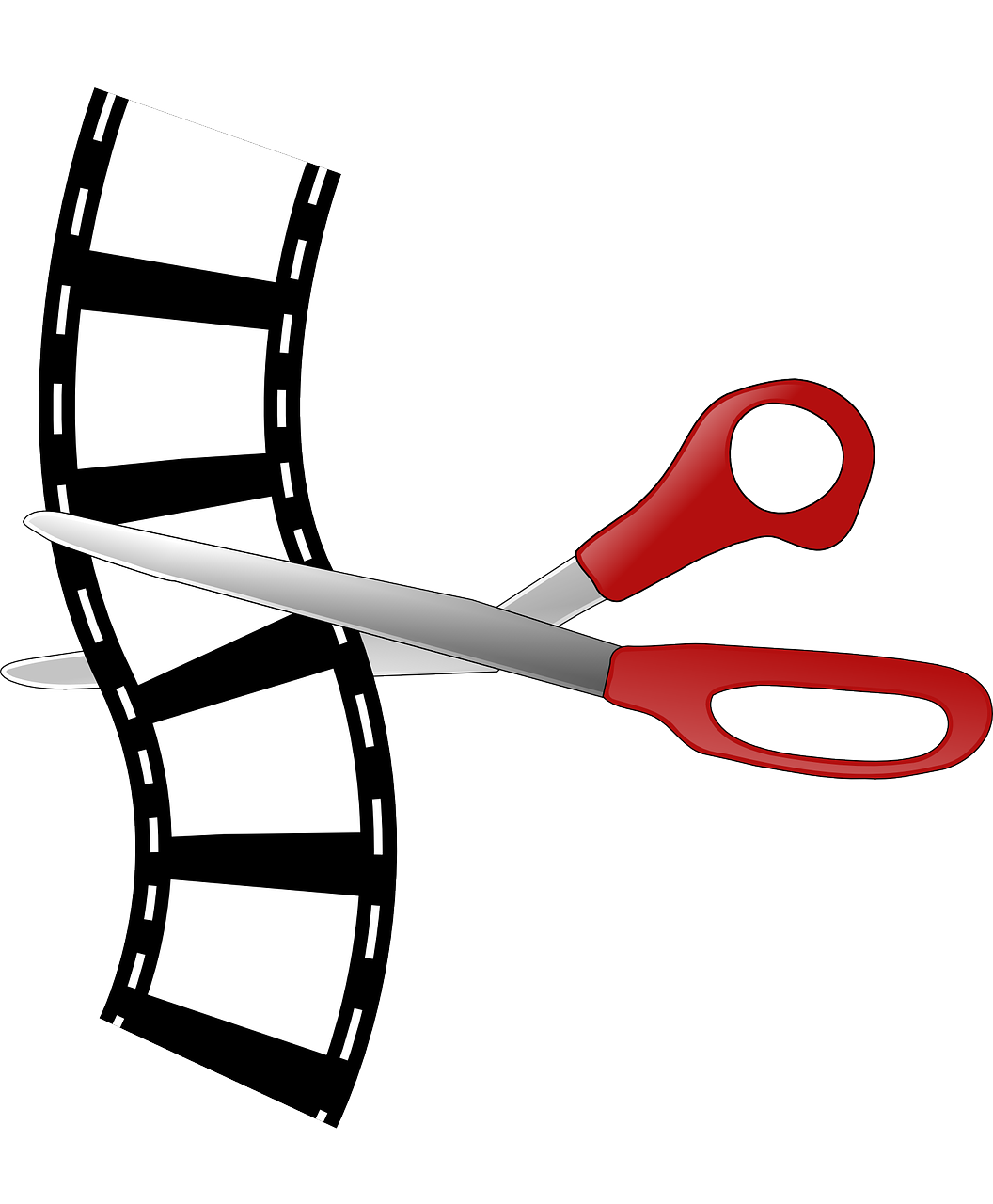 Filmmakers consider The Cinematograph Act 1952 a curse on creativity
Image: Pixabay
---
Published 10.11.18, 08:21 PM
|
---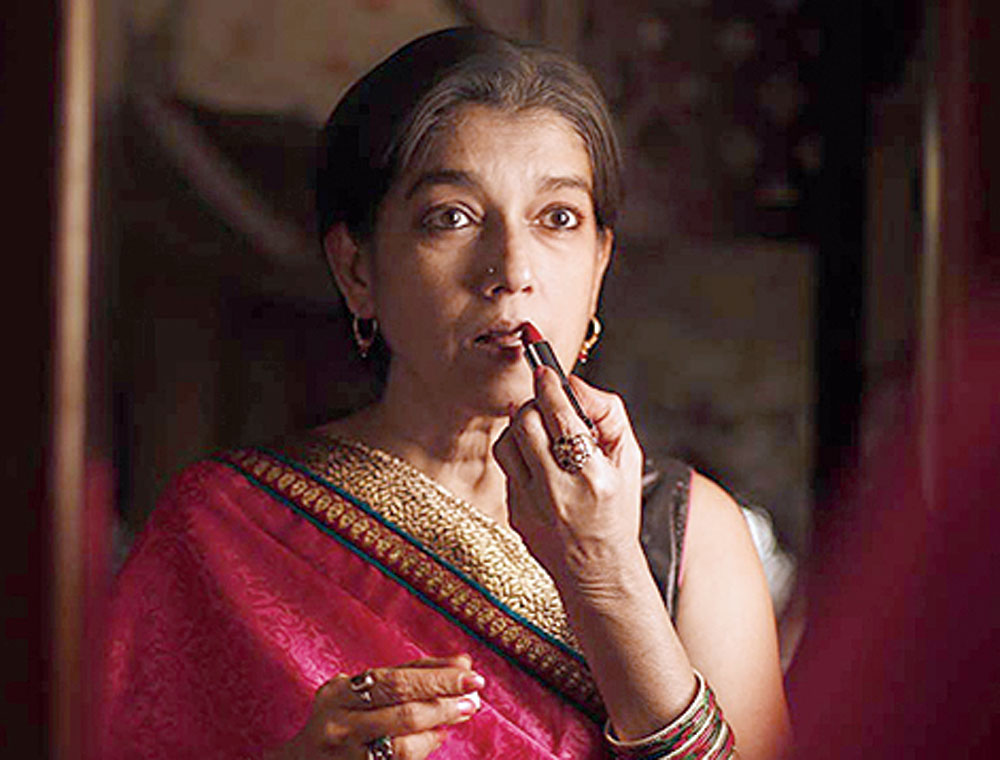 Many may not be aware but calling the CBFC the "censor board" is erroneous. "The term 'censorship' was dropped through an amendment in 1982. It is now formally a certification board," explains Someswar Bhowmik, author of Cinema and Censorship: The Politics of Control in India. Ironically, though, the change in nomenclature has brought about little change in its manner of functioning.
"The need to have a new cinematograph act has gained much prominence in recent times," says Bhowmik, who believes the human desire for creative and intellectual freedom exists as passionately as the State's desire to regulate it. "There have been occasions when the government sought comments and got them too. But nothing came of it."
The last committee, headed famously by filmmaker Shyam Benegal, submitted its report in 2016. It worked with all stakeholders — legal experts, child rights activists, education experts, women's commissions, the Indian Broadcasting Foundation, members of the CBFC, representatives of the public and many more — so that it would work for both the establishment and the general public.
"We gave our recommendations in two lots, in April and October. They haven't said anything after that," the veteran filmmaker tells The Telegraph. "We had sent a couple of reminders too, but there has been no news of it and neither have I been informed officially. So that is where it ends, as far as I am concerned," Benegal adds.
As Benegal sees it, making a few amendments to the existing act wasn't enough; a thorough study and revision was necessary. "The dynamics of an era change, social morality changes, education systems change... You can't have rules that were made so long ago." And although he isn't willing to give the details, he says the report seeks to de-establish censorship as "it is an anomaly in a democracy". However, certification is needed because "you have to recommend films according to their suitability for different age groups.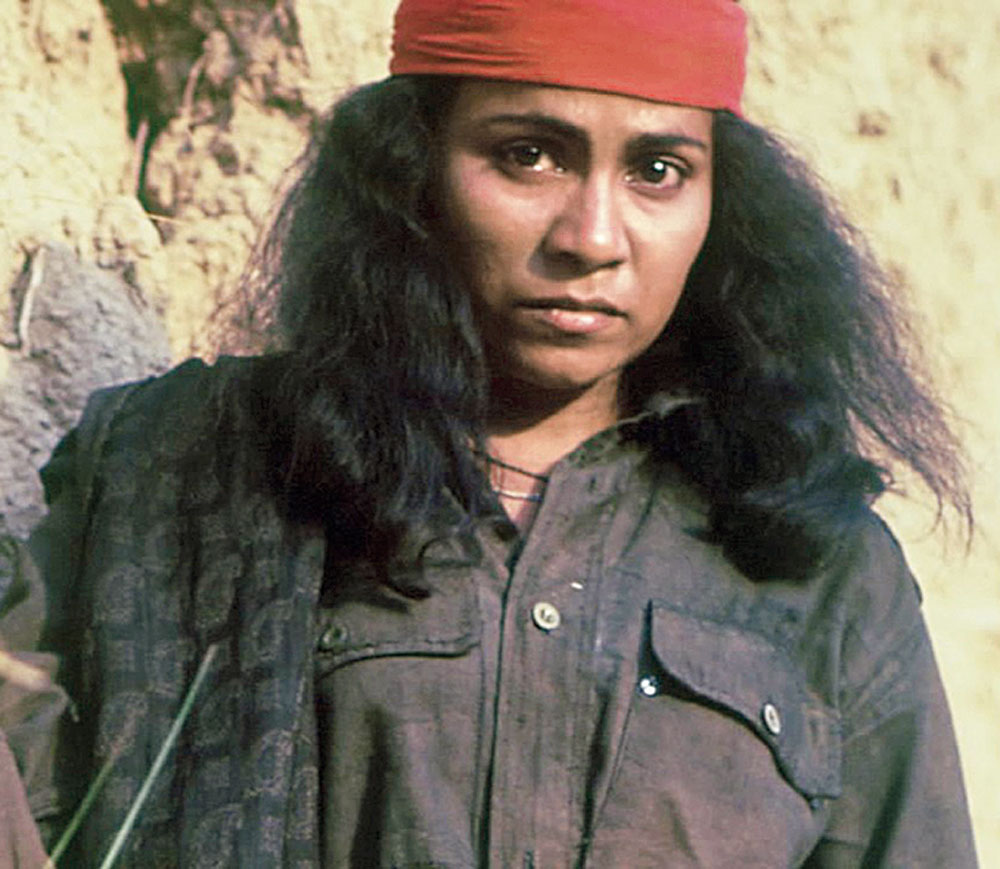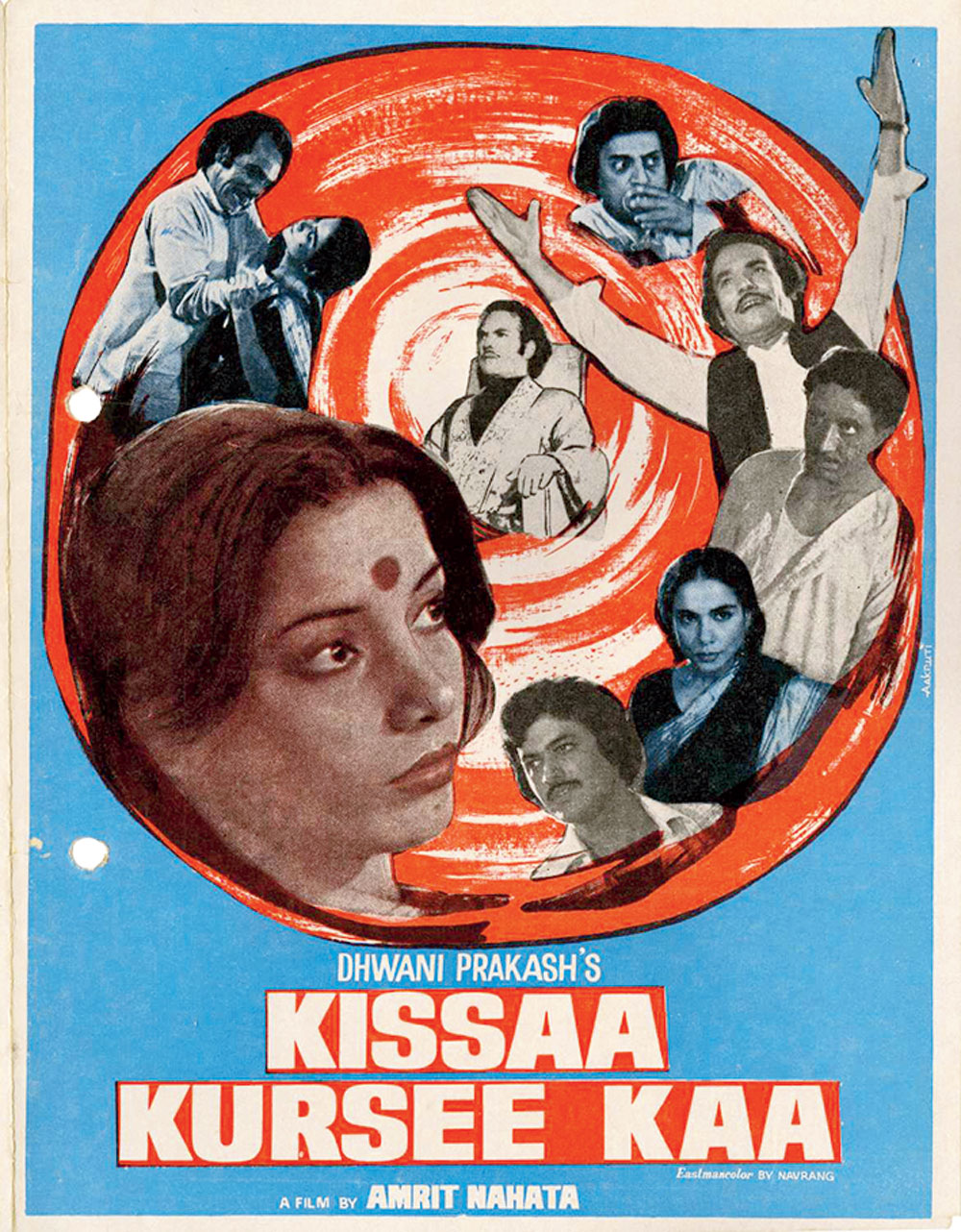 According to Basu, only those films that are benign or provide mindless entertainment are safe. "If Satyajit Ray or Ritwik Ghatak were making films today, they would have been heavily censored. Do you think something like Hirak Rajar Deshe would even be released?"
It is widely known that the ruling dispensation nominates as CBFC members only those who are aligned with its ideology. Ever since Independence, there have been demands from the film fraternity to revisit this process of composition, and fix selection on the basis of qualification, etc., says Bhowmik. He cites a specific example — the case of Suman Ghosh's film on Amartya Sen, The Argumentative Indian, in which the word "cow" was beeped out wherever it occurred. "In the first examination, that took place in Calcutta, six cuts were proposed. Am I to believe that none among those three or five individuals, who were present in the examining committee, protested the beeps?"
However, despite the CBFC's politically-biased functioning, there have been attempts by members to make certification more meaningful. For example, many have proposed a new category called 16, a category of films children above 16 may be allowed to see. "Children seem to understand a lot more now; there is serious communication enhancement between parents and their children," reasons Anubhav Sinha. "Parents might be willing to have their kids watch certain films that fall in the adult category. Even that proposal is in cold storage."
So where are we hundred years on? The Shyam Benegal committee report is possibly gathering dust on some desk somewhere. The "model Cinematograph Bill" proposed by a committee headed by Justice Mukul Mudgal in 2013 has effectively faded from public discourse. And the 1969 report by the Justice G.D. Khosla committee, with luminaries such as R.K. Narayan, Umashankar Joshi, Romesh Thapar and K.A. Abbas, is archival matter.
And that, in sum, is the story of upgrading the Indian Cinematograph Act.
How does it feel to get a dose of your own medicine? Perhaps Pahlaj Nihalani would know, being as he is at the receiving end of the Central Board of Film Certification's sharp scissors. The CBFC, which he once headed and wielded power with aplomb, has ordered several cuts in his latest production, Rangeela Raja, slated for release on November 16. Nihalani has moved court, calling the board's move "unfair".
In India, the equation between filmmakers and the CBFC has always been strained.
But consider these dialogues — "1977 mein desh mein Indira Gandhi ki Emergency chalu thi. Sarkar logon ki l**d kaat kar le ja rahi thi. Mumbai sabse tezi se bhaag rahi thi. Yahaan sab ke liye kaam tha. Appun ko Brahman hone ka faida mila..." Then again, "Woh Rajiv Gandhi bhi aise hi kiya tha, Shah Bano ko alag jalaya, desh ko alag. 1986 mein Shah Bano ko teen talaq diya uska pati. Court mein case ladi, jeeti. Lekin woh pradhan mantri Rajiv Gandhi, woh fattu bola 'chup baith aurat', court ka faisla ulta kar diya aur Shah Bano ko mullon ke saamne pheka."
Seems odd that such politically loaded lines could pass the censor board. But Sacred Games, the Web series in which they occur, didn't need the CBFC's approval. The whole of the Internet is beyond censorship's long arm and that's a boon for filmmakers and enthusiasts — a lot of wonderful, unfettered cinema is being made and delighted in.
It's been a hundred years since the first piece of cinema legislation came into being. The Cinematograph Act 1918 was formulated to improve the safety standards at screening venues as well as for "protection of the public from indecent or otherwise objectionable representations". The real aim, however, was to shield the colonial government from any kind of political embarrassment.
'The CBFC showed major double standards'
Lipstick Under My Burkha, a Prakash Jha production, was refused CBFC certification. The board's letter read: "The story is lady oriented, their fantasy above life. There are contanious sexual scenes, abusive words, audio pornography and a bit sensitive touch about one particular section of society... (sic)." Upon release, however, the film earned rave reviews and huge box-office collections. Director Alankrita Shrivastava recounts to The Telegraph her run-in with the board:
"The film had premiered in October 2016, in Tokyo and at the Mumbai Academy of Motion Image, on the same day. It travelled to other festivals too, such as in Stockholm, Cairo, etc. Then we decided to release it in India and in December, applied for certification. In January, the Examining Committee saw the film; I was present at the screening. At the end of it, they said they couldn't take a decision because they were divided in their opinion and would have to speak to the chairman, Pahlaj Nihalani. However, one of the members said there was a lot of truth in the film and that it was very hard-hitting.
"In end January, they sent a letter that said they couldn't certify my film at all. The normal procedure after rejection is to ask the Revising Committee for a re-look. In February, this committee watched the film again. After the film ended, Mr Nihalani told me that they would not be certifying the film. He said it wasn't because of one or two things but the whole of it. That's when we decided to make the initial letter public. We challenged the decision through the Film Certification Appellate Tribunal (FCAT), a Delhi-based body that handles such cases. It's a lengthy process, you go there with your lawyer and keep representing your case. In June, after much debate and discussion, I got the certification. The film released in July, after a struggle of over six months.
"The FCAT too suggested cuts. But if I hadn't agreed to them, they would not have certified my film. Also, I think it was more notional — they felt they had to do something. They asked me to remove 10 seconds from all the scenes that were a little sexual. I didn't have a choice, or else I would have had to go to court. And then it keeps becoming more and more complicated and expensive. Plus we were not sure what the court's decision would be. The tribunal's judgment cited provisions in the Cinematograph Act on the basis of which the cuts were suggested. But the act is so vague anyone can interpret it in their own way and use it against you. In a functional democracy, people should be able to make what they want and see what they want.
"In my case, the CBFC showed major double standards. They don't feel the need to censor cinema that is sexist but found reason to ban a film because they felt it was from a female point of view, and does not cement the status quo. They have zero understanding of feminism; they allow item numbers that objectify women. I do not mean to say any of that material should be banned but it should be free for all."
Despite the shout against censorship growing louder, there have been surprisingly few efforts to challenge the situation legally. The first was in 1969 by writer-director Khwaja Ahmad Abbas, and after almost five decades in April 2017 by Amol Palekar, who filed a writ petition in the Supreme Court, informs Bhowmik. "The government gave a submission — as is required by a writ petition — that it is thinking of a new bill." But again that is where it stands.
So why exactly this apathy towards an industry that has such a significant presence in society? Cinema has permeated almost every sphere of life, and in Sinha's words, "deals with the minds of people". And yet, "We have never been taken seriously by any government, despite the long history of celebrated film people in the Rajya Sabha and the Lok Sabha," rues Sinha.
Perhaps part of the reason lies in the nature of the medium itself. There is no denying the power of cinema, with all the light, sound and action taking the viewer in its grip in a darkened hall. "That is why governments think it is important to have it under control," says Kasturi Basu, social activist and a co-founder of the Calcutta-based People's Film Collective. "Films on YouTube or Netflix are generally for solo-viewing, which reduces the impact. The real power lies in community viewing."
Basu has co-directed SD: Saroj Dutta and his Times, a 114-minute documentary on the slain Naxalite leader and his tumultuous times. The film was screened at festivals and in individual spaces, in which case you do not need the board's approval. "If the CBFC acts like a nanny, why should filmmakers go to it," asks Basu, who does, however, want a theatrical release for her film. "I will apply for certification only when it becomes a certification body, and cannot impose cuts or changes."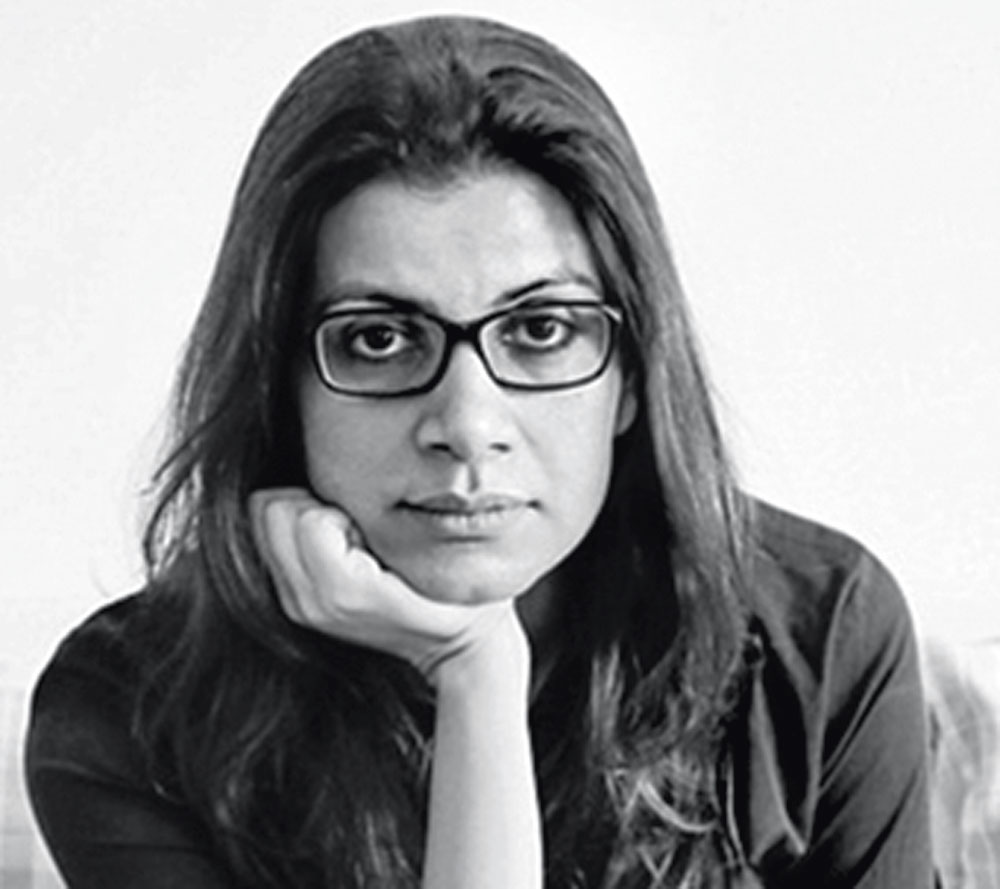 Following Independence, the act was repealed and replaced with a new one — the Cinematograph Act 1952. "We must recognise and appreciate that just five years after we gained Independence, a committee sat down and put it all together," says director Anubhav Sinha, whose latest film, Mulk, has been banned in Pakistan. "At that point the country was going through so much; we did not know where our society was headed or what kind of films would be made..."
However, 66 years later, not much has changed about that particular act, and most filmmakers consider it a curse on creativity.
"We still have to depend on how you interpret the provisions, which are very rudimentary," points out Sinha, who has been lucky enough to not have had any trouble with the CBFC. "A lot of times, the members are liberal but at other times, they are not. We need to get out of that interpretation mode."