Killing fear, one artwork at a time
Shilo organically burst on to the Instagram space that helped her on her path to make art with a cause and to collaborate with like-minded people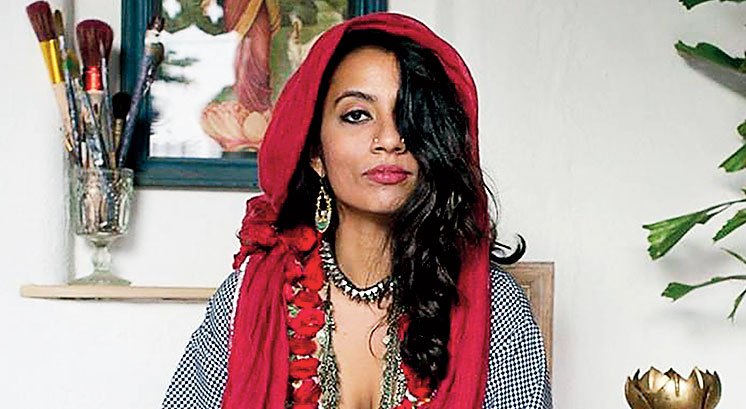 Shilo Shiv Suleman
Telegraph picture
---
Published 10.06.19, 02:34 PM
|
---
What is the purpose of any art if it does not engage, inspire and abet? And Shilo Shiv Suleman knows a thing or two about it. Storytelling through art from a young age, Shilo organically burst on to the Instagram space that helped her on her path to make art with a cause and to collaborate with like-minded people. Since then, she has forged a path yielding the intersection of art and technology and has also founded the Fearless Collective.
Stemming from the belief in doing things to address grievances instead of armchair discourse, the collective engages in creating "alternative, people-led narratives" through work across the globe to question and shatter societal impositions and gender biases. Following her collaboration with Belvedere for Studio B (that also included Arjun Kapoor, Kunal Rawal and Prateek Sadhu), we caught up with Shilo to know more about the artist and her art.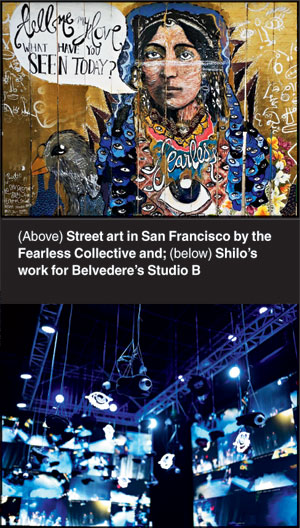 It is an exciting time in the Indian artscape with so many interactive artworks triggering conversations. As a contemporary artist in this space, how do you set yourself apart and also belong?
I started illustrating when I was 16 and haven't belonged in a clique. I started as an illustrator for children's books, got into storytelling, then brought art and technology together. Soon after, I delved into painting murals in public spaces and making large-scale installations. It is hard to pinpoint where I exactly belong, except that I truly think I belong to myself. No matter if I work in sculpture, installation, fashion or children's illustrations, you know that it is coming from me and from deep emotions within myself.
Being a visual artist and someone who has integrated technology and science in her works, what are some of its challenges?
It's interesting to think about art and science under one platform. On the one hand, science is theoretical data and on the other, art is beauty. One of my favourite talks is by this indigenous botanist who talks about how certain types of flowers will grow really well together because the colours are so vivid that it attracts more pollinators. So the natural world also has very scientific needs and uses. In the work I do, I always try to integrate art and the challenge mostly lies in finding people who think the way I do.
What was the idea behind the Fearless Collective?
It is a collective of artists, activists, photographers and filmmakers who use art to speak out against gender violence. It was formed to "redefine fear, femininity and what it means to be fearless". The Fearless Collective uses collaborative murals as a means to create social change, replacing fear and powerlessness with trust and creativity in public spaces. Our powerful, large-scale public art installations appear in far-flung parts of the globe such as San Francisco, Lahore, Johannesburg and Bangalore.
With the Fearless Collective, I completely focus on topics with regard to gender issues. My large installations and murals across various parts of the world have a strong message. I work with local artists and communities who invite me to be part of their fearlessness.
What convinced you to get on board with Belvedere's Studio B and what did you bring to the table?
The idea of working with people from different forms of art made it very interesting. When you bring people from different worlds together, the results are always unexpected. The word that comes to my mind is "surrender". The process of working in this collaboration is handing over your ideas to other masters and seeing what collaboration we can do.
HER FAVES

Favourite artists while growing up?
Gustav Klimt, Frida Kahlo, Nilofer Suleman (her mother)
Favourite contemporary artist/s?
Faith47
Burning Man and La Biennale di Venezia
A work of art that resonated with you the most?
I'll always love The Kiss by Gustav Klimt