I like art. It makes me happy: Sharmila Tagore
Veteran actress Sharmila Tagore visited the second edition of the CIMA Art Mela in New Delhi yesterday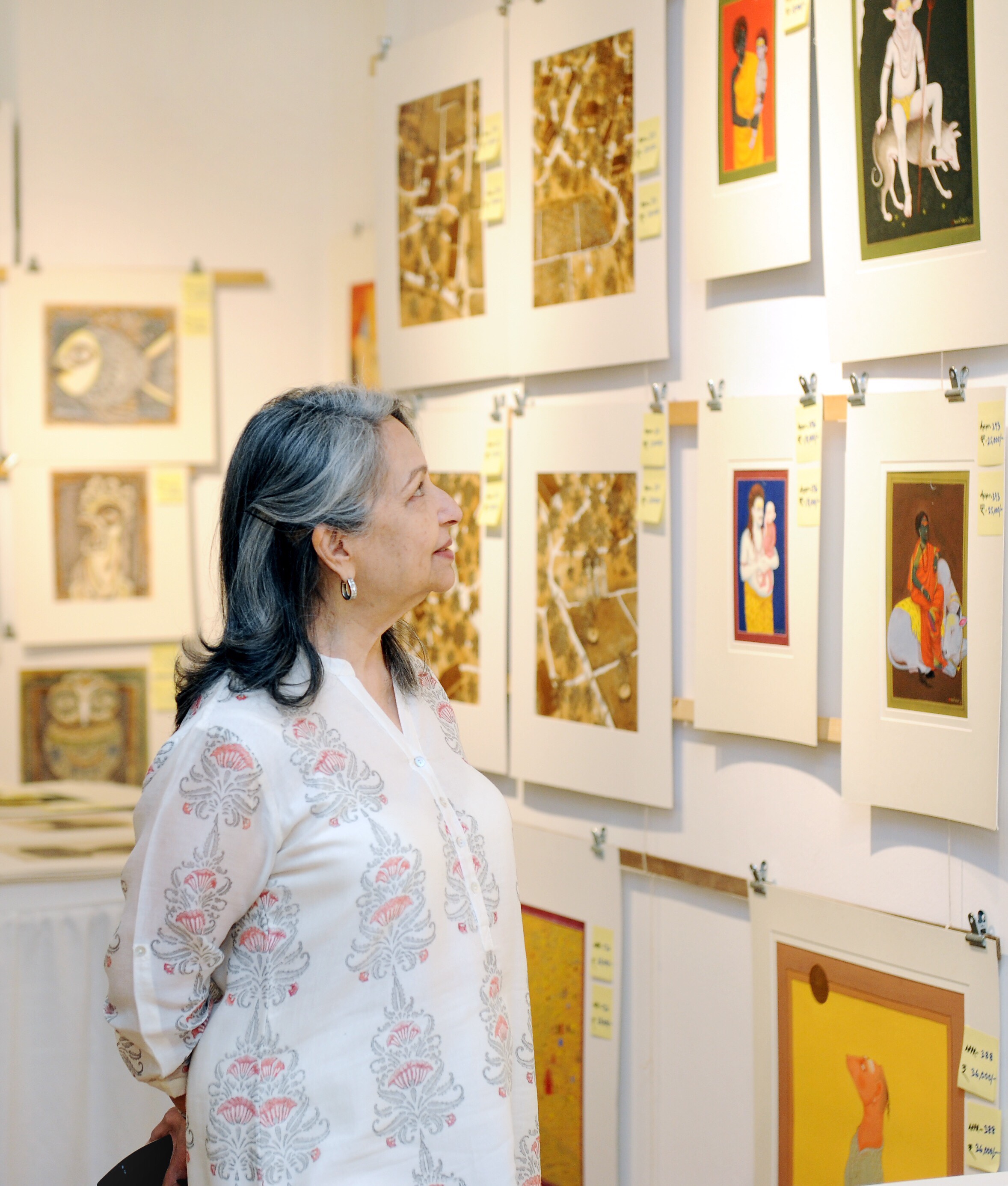 ---
---
The CIMA Art Mela opened at the Visual Arts Gallery at India Habitat Centre in New Delhi yesterday. One of the early visitors was Sharmila Tagore who browsed through the entire collection and picked up a few pieces of art including a work by Lalu Prasad Shaw. 'I seem to pick up quite a lot of his work,' said Tagore. On being asked if she liked collecting art, Tagore said ' I don't know if I am into art but I like art and it makes me happy. '
'The Art Mela has a lot of variety. It has got something for everybody. I think it is a much needed effort as the prices are extremely affordable. For a young person who is starting out in her life I think this is extremely necessary,' said Tagore.
She also added that she felt the Mela would do very well in other cities such as Bangalore and Pune as there was a lot of hunger for art amongst the youth there.
The CIMA Art Mela has nearly 2000 pieces of work by over 85 artists including Arpita Singh, Rabin Mondal, Manu Parekh, Jogen Chowdhury, Paresh Maity amongst others. Prices range from Rs 5000 to Rs 75,000.
Founder Rakhi Sarkar started the CIMA Art Mela in Calcutta in 2008 to bridge the gap between inaccessibility of art and the desire to own one. The fair is inspired by Nobel laureate Rabindranath Tagore's Nandan Mela, that was introduced about a century ago in Shantiniketan to inculcate the love for art in every individual.
CIMA Art Mela
Date: April 12 to 16, 2019
Timings: 10 a.m. to 8 p.m.
Venue: Visual Arts Gallery, Gate No. 2, India Habitat Centre, Lodhi Road, New Delhi - 110003