The Mashup: Magadhi-Magahi
A singing duo from Bihar who claim to be rescuing a language from ignominy and also channelling the frustration of the state's youth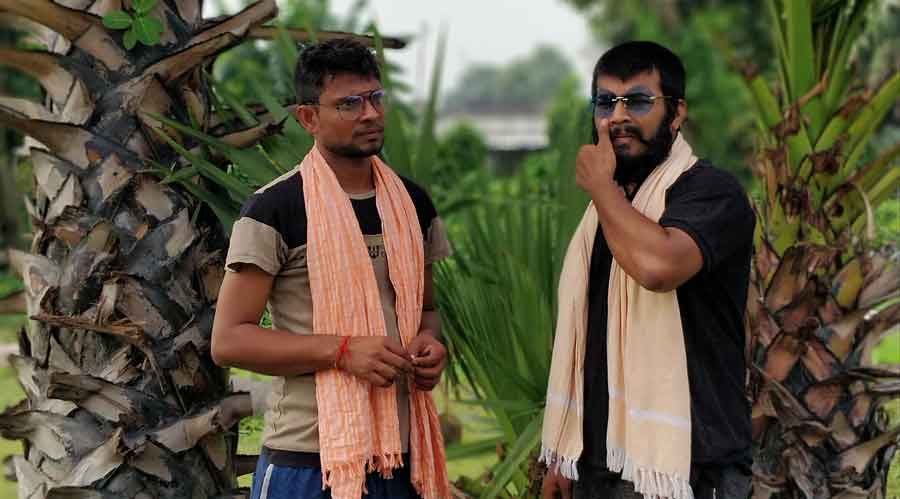 ---
---
Arre kaisan ba jamana aayli, kaisan sarkar ba, milat nahi ke naukri, saghero berojgaar ba," sings the youth in the video. He is in bermudas and a shirt, a baseball cap worn backwards, and he is feeding a goat as he continues, "La la la, la la la, hau dekho, hau dekho, hau dekho, BA padhke bakhri charaawata."
The man in the video is Yugal Bharti. A minute into the footage titled interminably "Hai re sala, nadi ke bana diya nala: Bihar Jehanabad ke haalat," he is joined by a second youth, Vishwajeet Singh, and the two go on to enact an animated conversation about the state of affairs of Jehanabad, which is part of Bihar's Magadh division.
Says Yugal, "Isn't the Magahi language sweet? There is a misconception that Bihar has only one language and that is Bhojpuri. Fact is, there are Maithili, Angika, Vajika, Magahi..." He adds wryly, "When maximum people speak a language, it is considered cool, otherwise it is often considered the language of the ganwaar (country bumpkin)."
Yugal and Vishwajeet belong to Jehanabad and Nalanda districts, respectively. The two men, both mechanical engineers by training, constitute a satire brand called Magadhi Boys. The year-old brand lends its name to a series of videos, mostly flags and critiques of current local and national issues in the Magahi language. These are present across social media platforms.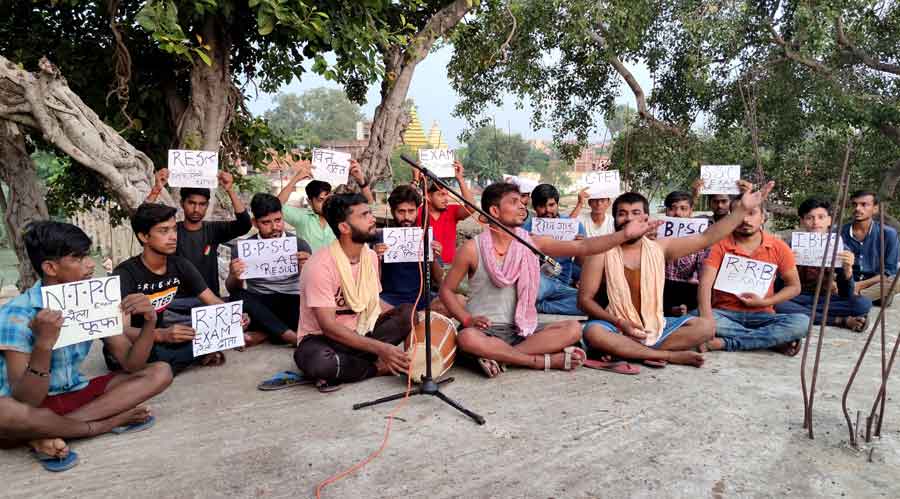 The videos are raw, full of kataaksh, cutting satire. So you have the boys Magadhi in their aviators and crew cuts, chatting informally in lilting Magahi about the abrogation of Article 370 and 35A, Chandrayaan 2, the plight of farmers, the GDP. The near omnipresent gamchaa is as much part of the act as the duo and plays the sutradhar.
In one of their initial videos, Litchi ki Lynching, they raised questions about the Muzaffarpur litchi deaths, wherein 100 children died. When the state banned a slew of brands of pan masala last year, they put out the video Gutkha Khor Paisa Chor. Bihar Bana Venice has to do with the routine sufferings of Biharis every year come floods, and Nitish Ji Sab Paisa Ghach-Pach Kar Dethin has to do with relief funds and how they are put to use, if at all. There are videos too that split wide open the failure of Prohibition in the state. Says Vishwajeet, "I realised that in Magahi, I could explain the most difficult things with ease."
Magadhi Boys, according to Yugal and Vishwajeet, is about reviving the popularity of Magahi. And the larger idea seems to be that since any language draws its nourishment from the immediate socio-political context, the only way to plug Magahi back into greater Indian consciousness is by having all the important and relevant conversations in it.
Scrolling and swiping, oftentimes one gets the sense that the political concerns overpower the language evangelism. Some of the videos are in Hindi, possibly to reach out to more people.
Both Yugal and Vishwajeet claim they don't have any party affiliations. They will tell you how when Magadhi Boys was still gestating, Vishwajeet did a video titled Ek Tha Lalu when the Rashtriya Janata Dal drew a blank in the Lok Sabha polls. He recalls, "Gaali aur taali mila tha bada maatra mein... We were appreciated and abused in good measure for this video." There is a video hammering incumbent chief minister Nitish Kumar as well. It is titled Jawab Do Nitish. For those who are gasping at the crowds Tejashwi Yadav attracted and marvelled at how he had Bihar's youth cheering him on as he promised 10 lakh jobs the minute his party came to power, the writing is there also on the Magadhi Boys' Facebook wall. Video after video on students grouses, on joblessness, on non-existent career opportunities. Vishwajeet's delivery in Jawab Do Nitish is bitter with disappointment and steel. His "Ek aam Bihari ke nazar se sawal ka bawal to uthega" is menacing. Not surprisingly, the Magadhi Boys' Berozgaar Anthem has a handsome following. The video-spoof shows a gaggle of young men holding up placards of competitive exams — BPSC, SSC, RRB — and singing — Karja paisa hum pe kara ke, saara paisa form mein lagwa ke, sarkaar vasoole tax vacancy ke naam ki. Vishwajeet says students requested for this video.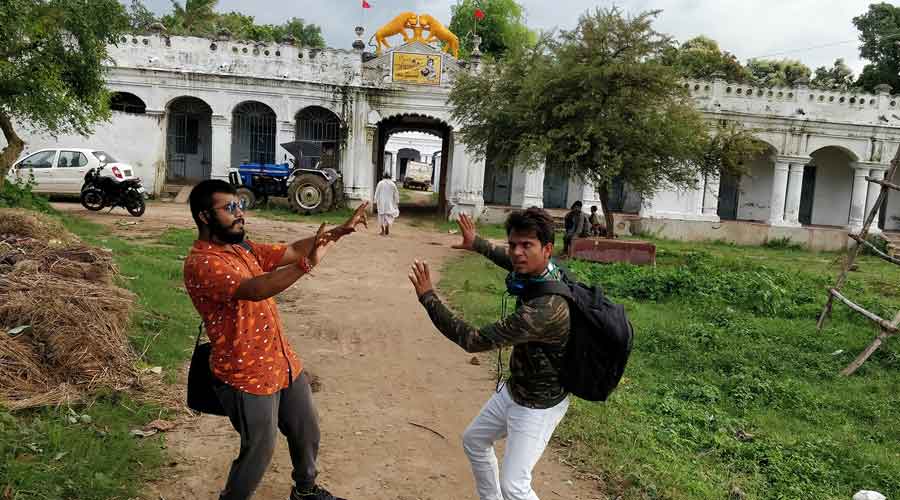 Earlier this year, when the Union housing and urban affairs ministry surveyed cities for Swachh Survekshan 2020, and declared Patna and Gaya the top two dirtiest cities in India, the duo made a video titled Bihar Beemar Banavenge, Kachra Kooda Mein Nahin Daalenge. Says Yugal, "If a city is dirty, everyone is responsible for it, from citizens to the system." Vishwajeet chips in, "Our reason for making these videos is also to bring to people's notice the important issues that plague them. When they share and comment, our voice becomes their voice. It then becomes Bihar's voice and cautions the government. And when the government takes action, we will become a better Bihar."
At some point, Vishwajeet's father Satish Singh, a retired headmaster, started to feature in the videos. He discusses dowry issues and Maharashtra politics in an avuncular manner with humour and chutzpah.
With the Assembly elections underway, the Magadhi Boys have turned up the content on local issues. Says Yugal, "The whole point is to make people aware, so they take a wise decision choosing their government. We can either be the change or keep blaming the system for the rest of our lives."
Vishwajeet adds, "When people call us, text us, mail us with their complaints and problems and urge us to make videos on them, we feel that all of these complaints should have ideally gone to the government. We have become janta ki adalat when it is Nitish Kumar who should have been the admin of Magadhi Boys and helped solve issues."